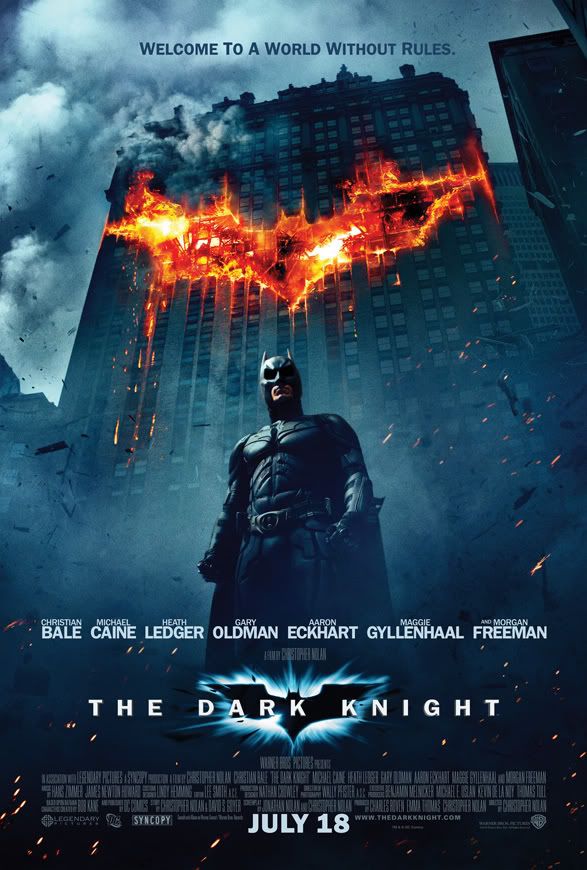 When Batman, Gordon and Harvey Dent launch an assault on the mob, they let the clown out of the box, the Joker, bent on turning Gotham on itself and bringing any heroes down to his level.
Starring: Christian Bale, Michael Caine, Gary Oldman, Eric Roberts,Maggie Gyllenhaal, Morgan Freeman,Heath Ledger and Aaron Eckhart.
Bale marvels as Bruce Wayne/Batman, Ledger has made The Joker in to an iconic movie villain. His performance belongs there at the top with Hopkins Lecter. The Joker has finally been portrait properly on film, he has earned his place between the big boys in movie villandom. This is the true Joker every Batman fan knows, loves and fears. Ledger deserves any and every movie award known to man for this brilliant display.
Nolan has made his "I will always be remembered" movie, this is the crownjewel in his portfolio. Perfect directing, perfect story, perfect balance between action and drama, everything is perfect.
I rate this movie a 10/10.
What do you think about this movie? I think this is the best on out of the trilogy.