Walt Disney World Reopening: Dates, Procedures, and the New Normal for the Parks
In a highly anticipated move, Walt Disney World is reopening this summer. Fans of the magic can return to Disney World on July 11th. The park is taking a staggered approach to opening, so the Magic Kingdom and the Animal Kingdom will welcome guests first. Hollywood Studios and Epcot will follow soon after, opening to the public on July 15th.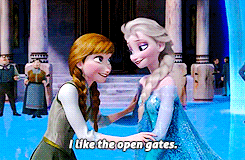 Our Frozen loving hearts are giddy at the announcement. Gates open to the magic, even if we aren't going to be part of the first group visiting the parks again.
With the big announcement comes new safety procedures. To prevent a COVID-19 hotspot, Disney Parks have worked hard to reopen. This, of course, means some Disney staples are being changed -or canceled – for now.
That doesn't mean, however, that Disney is planning to skimp on the magic. As part of the large announcement made, those special magical moments we all look forward to were mentioned.
As we begin to reach out to our cast members and call them back to work, they will be focused on operating our parks in a responsible way that continues to give our guests opportunities to create magical Disney memories.
Disney Parks Blog released news alongside the video conference early yesterday morning. Alongside wellness checks, a major decrease in capacity, and park reservations – Disney guests will need to be familiar with newly implemented measures.
General guidelines are shown on the first infographic from Disney.
The second shows specific measures taken for guests and Disney cast members.
The following shows temperature screenings that will be posted at the entrance to each park.
Since then, more information has trickled out – with another big announcement being made tonight. For now, all dining and experience reservations have been canceled. With reduced capacity and the need for social distancing, dining and attractions can't operate as before. The information given is explained, here. Those with reservations that will be impacted by the change can expect to be contacted by Disney.
Of course, it's sad to see a Disney World without those magical extras we all love. That being said, we anticipate that each step made is one step closer to reuniting Disney lovers with the experiences they've grown to love.
For now, we'll be reliving our favorite Disney World memories and anticipating the day we can return to our favorite place. There's truly nothing like sitting on Main Street for an afternoon parade or the firework show at night. We know we'll see it happen again. In true Disney fashion, we know the magic can be found anywhere – if you just look closely.
Do you plan on making a trip to Disney World in 2020? Have you pushed your plans back due to the announcements? Let us know.
Recommend

0

recommendations
Published in Entertainment, Featured, Lifestyle, Travel