'Irresistible' Review: A Smart and Witty Political Comedy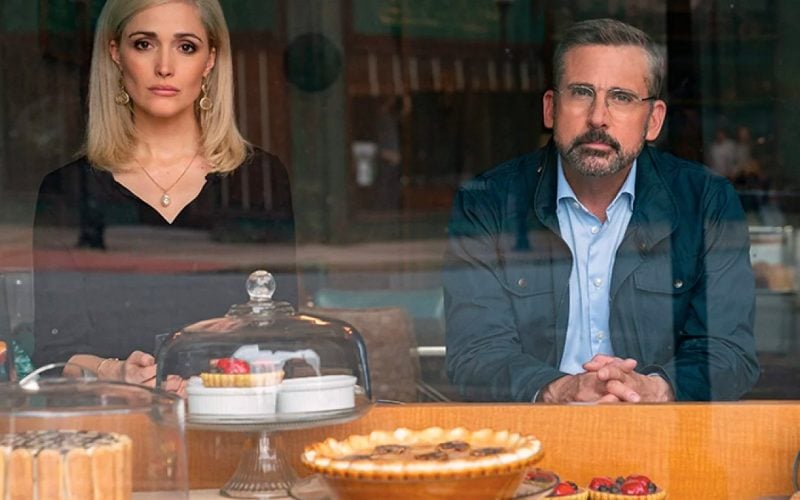 When I first heard that Jon Stewart (yes, that Jon Stewart) was making a movie, I was ecstatic. I've been a fan of The Daily Show since it first started back in the late '90s, and while Stewart's shoes are hard to fill – I still love it with Trever Noah at the helm. But let's not get off subject. Jon Stewart made a movie. Does it live it up to what I would expect from him? Yes, so much yes.
Irresistible tells the story of a small Wisconsin town that becomes the main attraction of a political circus. It all starts with a video that surfaces from a town hall meeting. Retired Marine Colonel (played by Chris Cooper) took a stand for the rights of the undocumented workers who help keep their local economy alive. And when Democratic National Committee strategist, Gary (played by Steve Carell), sees the video, he believes he's found the key to winning back the Heartland. However, it's not that simple when the Republican National Committee gets involved and sends Gary's biggest competition, Faith (Rose Byrne). The political race that ensues quickly gets out-of-hand and over-the-top…. not unlike what we're currently observing with our country's highest office.
Take a look at the trailer below.
Irresistible Trailer
Irresistible Review: What I Did and Didn't Like
The film features Jon Stewart's signature style of comedy and approach to politics. He does a poignant job at shining a spotlight on the circus that American politics have become, and he manages to do that without swaying too far to the right or the left.
While early reviews for Irresistible haven't been too favorable, I found myself having the opposite critique for this film. Not only did I enjoy the movie and feel its message was clearly conveyed, but I also found the script well-constructed and clever, the acting brilliantly executed, and more importantly, I found it thought-provoking. Keep watching past the initial credits at the end of the movie. There's a scene that will spark an interesting conversation that ties together an unforeseen twist in the third act…
There's not really anything for me to pull apart here as I enjoyed the film from beginning to end. The cast is stellar – from Steve Carell to Chris Cooper to Rose Byrne, everyone comes together and truly becomes their character. The dialogue is smart and shows substance, even though the film might not dive as deep into politics as some might hope (or assume with Stewart behind the lens). All of this being said, this is the political comedy we need right now.
Irresistible Review
Overall, Irresistible is an intelligent, fun, and witty satire about our political landscape. It's worthy of your time and the cost of on-demand viewing. Perhaps the film is releasing a bit early to be as relevant as it likely should be come September and October, but who knows what the country will look like come early fall, and at this rate, we just have to hope we make it through July – much less to the election.
Bottom line, if you like The Daily Show, you'll like Irresistible. Check it out on VOD today.
Grade: A