'The Courier' Review: A Smart & Entertaining Political Thriller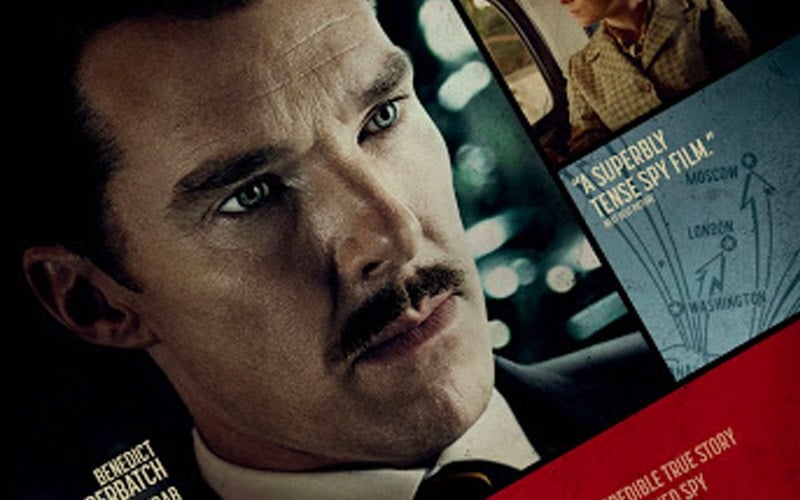 Director Dominic Cooke's Cold War espionage thriller The Courier arrives in theaters today, March 19, after it originally debuted last year at Sundance. Originally titled Ironbark, this movie was one of the countless films impacted by COVID-19.
The Courier is a true-life spy thriller, the story of an unassuming British businessman Greville Wynne (Benedict Cumberbatch) recruited into one of the greatest international conflicts in history. At the behest of the UK's MI-6 and a CIA operative (Rachel Brosnahan), he forms a covert, dangerous partnership with Soviet officer Oleg Penkovsky (Merab Ninidze) in an effort to provide crucial intelligence needed to prevent a nuclear confrontation and defuse the Cuban Missile Crisis.
The Courier Movie Trailer
The Courier Review: What I Liked and Didn't Like
Hands down, the most impressive part of this film (aside from the incredible true story it's based on) is the acting – Not just Benedict Cumberbatch, who delivers a solid performance as always, but namely the performance of Merab Ninidze. Ninidze's emotiveness and overall body language deserve to be recognized and praised. He didn't have to say anything for you to see that he was acutely aware that every move he made was being watched and under scrutiny. There was no room for error.
Cumberbatch, who had an exceptional physical commitment to the role, most impressed me with his depiction of empathy. This trait was the strongest suit of his character. It wasn't just honor that was driving the character of Wynne, but it was compassion for your fellow human being. Wynne wasn't motivated by "king and country," but he was fueled by doing what was right.
While the script is solid and the directing is thoughtful, the film is truly carried by its performances. On the technical side, the cinematography wasn't anything grand, and the sound design and editing left a little to be desired. It seemed like they did such a good job with locations that there wasn't too much needed in terms of set design. Overall, it's a very cold film, which fits well with the film's time period and subject matter.
Overall
The Courier does a superb job at shining a spotlight on a piece of history that most people aren't that familiar with. It feels personal yet cold – engrossing yet distant. It's not a great movie, but it's a good one – and one worth seeing. And it's worth celebrating the extraordinary story of Wynne and Penkovsky. They chose humanity over the political divide, which is a compelling message in today's current political climate. It's a beautiful representation of something that was stated several times in the film; two people can make a difference.
The Courier Review:
Grade: B