DVD Review: 'Fuller House The Fifth and Final Season'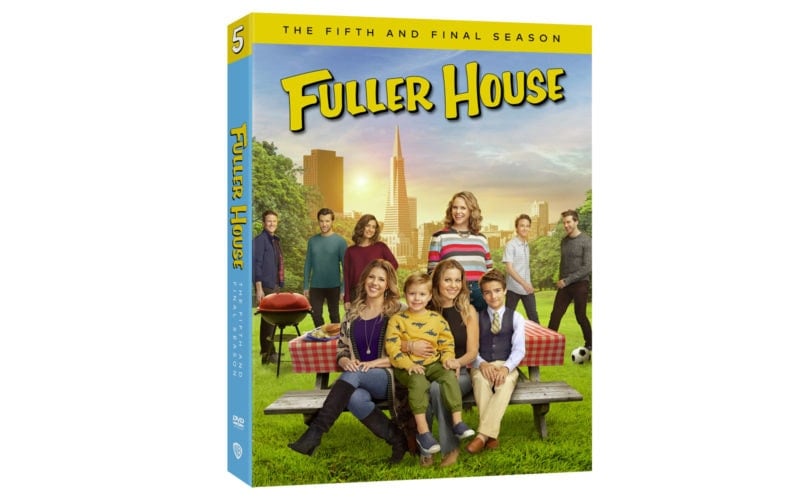 If you have been watching Fuller House, you might remember the last season ended on somewhat of a cliffhanger. Steve and DJ were left with it being unknown how they would end up. Kimmy Gibbler and Fernando were not married yet, and Stephanie was having a baby with Jimmy Gibbler. 
Looking back, that seemed very intentional with the idea of a season five to wrap up the storylines, and that is exactly what they did. The new parents Stephanie Tanner and Jimmy Gibbler, are welcomed to a much fuller Tanner household, and the season is primarily focused on three weddings while all the girls are on their way to happy marriages.
What really seems to save this show is the acting. I must admit, some of the writing is somewhat subpar. I know that they are trying to keep that same feeling from the original run in the late '80s/early '90s, but it seems to have lost that freshness at times. The same cannot be said for the cast. Stephanie (Jodie Sweetin) still looks up to her older sister DJ (Candace Cameron Bure), and Kimmy Gibbler (Andrea Barber) is still the nosy yet helpful neighbor seeking DJ's approval. All three of them bring their best game to the production. They have played the characters for years, so it's nice to see they don't just phone it in a make it stale. They are real people that grow but ultimately remain who they are.
The season also features some fun cameos that fans will surely love. Bob Saget, John Stamos, and Dave Coulier all appear at different times throughout the season, and you will find them all delightful. Sadly, Lori Loughlin does not make an appearance in this final season. While the show is aimed at the new families, I think it's safe to say that the show's real stars are the girls, and this is really their story. Personally, I don't have an issue with that. The creators know their fanbase, and we want to see DJ, Stephanie, and Gibbler.
In the end, we get a satisfying end to the series. The story feels complete, and the writers kept it simple and charming. Fan of the original series and those following this reboot will be satisfied with the ending.
Fuller House: The Fifth and Final Season is currently available from Warner Brothers Home Entertainment.