Geeking Out with Fangirls Creator Yve Blake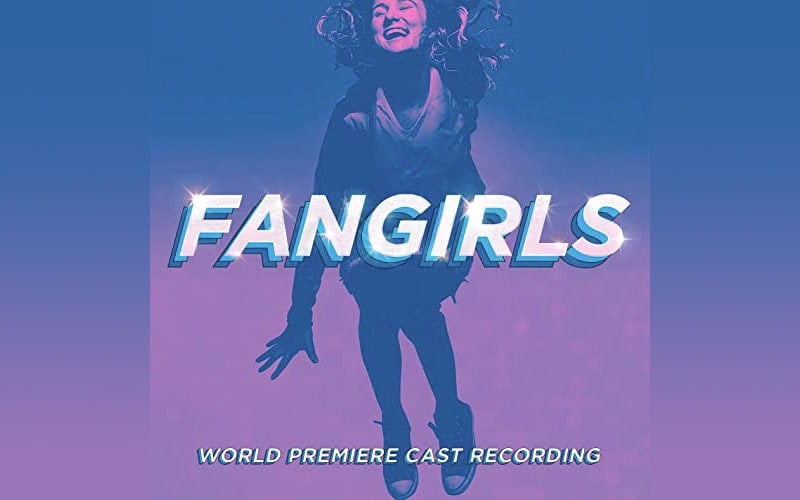 What happens when One Direction, fangirls, and Australians cross streams? You get a critically acclaimed musical called 'Fangirls'. It's written and starred by the remarkably talented Yve Blake and it's definitely something to scream about. Since it premiered in Australia in 2019, it has had numerous shows and is even slated to go on a national tour in 2021. To make things, even more, OMG, Yve is in talks to bring it to the United Kingdom!! After that, (fingers crossed) she can bring it to us in the States so we can all fangirl out.
What's so fascinating is that Yve herself actually grew up thinking that being a fangirl wasn't 'cool.' She always thought a girl squealing over One Direction was definitely not "fetch" and found that squad crazy or hysterical. But after some research and self-reflection, she realized, 'Oh wait, that's just some good ole misogyny.' So, five years, loads of One Direction research, and many 'beautiful' replays later, Yve 'Fangirls' this musical was born. The show is a loving depiction of the light and the dark side of being a fangirl that unravels all the complexities behind the term. Not to mention, it also features multi-dimensional female characters – and we know multiverse is all the rave right now.
But, that's not all we talked about. If we are going to talk about boy bands and girls bands, we couldn't NOT talk about BTS, the Spice Girls, and a few other favorite things. Also, Yve just released the official soundtrack from the musical (It's available through Ghostlight Records) so make sure to check that out on all your favorite streaming platforms! – I listened on Spotify.
Well, I could keep talking but who wants to read nowadays anyways? Go watch the video! "Cause I want it that way."
Video edited by Dennis Aronov