'Batwoman' Season 2 Review: Even Better Than Season 1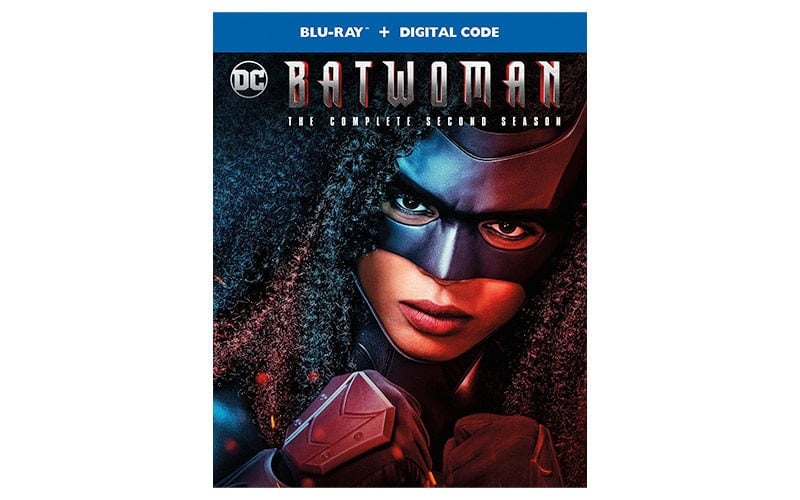 Batwoman Season 2 does an excellent job at continuing the story from Season 1 in a believable way.
About a year ago we did a review of the first season of Batwoman (you can find that Batwomen Season 1 review here). I was not super into the "Arrow-verse" at that time and started learning more in the past year.
Ruby Rose as Kate Kane
I actually wasn't sure what to expect, but I ended up loving the series. I loved Ruby in the lead role of Kate Kane/Batwoman. She really brought a lot to the table. But, as many of you know, Ruby pulled a huge shocker and left the series after the first season.
While she did have valid reasons (she is allergic to the latex costume and seriously hurt herself doing stunts), it did leave the series somewhat in limbo. We were not sure what was going to happen. This is pretty unprecedented.
How many shows lose their lead and are able to continue on? None that I can think of. I mean, Mandy Patinkin did leave Criminal Minds after the second season, but that's more of an ensemble and not based upon a single star.
It's a pretty crazy situation. The first season did so much world-building and character-building with Kate Kane that it all seemed like it would be wasted. Somehow, Batwoman managed to do and create a season that is arguably better than the first.
Loose Ends
The first thing that did jump out (and feel a little unresolved, because it was) is the fact that many loose ends from season one revolved around Kate Kane. The writers had to find a way to write her out of her own show and pretty much abandon those storylines. They simply do not work without her.
Her exit is a little bit odd. Since it really doesn't give away too much she basically disappears in a plane accident (also, Kate Kane is played by Wallis Day in Batwoman Season 2) and it leads to a "Is she or is she not dead?" storyline that does eventually get resolved.
This is actually the same tool they use to introduce Ryan Wilder (played by Javicia Leslie). The accident scene leaves a fully functioning Batsuit that Ryan finds and dons to take on the role of Batwoman. Ryan is a gay, black woman who sees this as an opportunity to step in for what she sees as an unjust legal system (she lost her own mother to gang violence and feels a need for resolution).
This is actually a pretty topical timeline. In these current times, it is fascinating to watch a show like this or HBO's Watchmen that takes a look at the roles of minority superheroes and what drives them versus what we've seen in the past.
Indeed, the show does explore some political and social issues in a compelling way. For example, in one episode they compare the media/public reaction to a missing white child versus a missing black child. Side note: the gang that killed Ryan's mom is Alice's gang and they did keep her around for this season, thankfully.
The Blu-Ray
Unlike a lot of the other Arrowverse series, Batwoman Season 2 uses a 1.85:1 presentation, trying to make it appears just ever so slightly more cinematic. The details and clarity are superb.
The backgrounds and foreground both appear clearly and when the camera moves quickly there is no real distortion. This series is very darkly filmed, and the Blu-ray release does a good job of not losing detail.
Shades of black on black don't lose their distinction and you don't lose any of the images. This also allows the rare colors to pop. Neon lights, explosions, even parts of costumes really stand out against the dark background of Gotham City. Skin tones appear natural and have a consistent look throughout each episode of the season. Detail is always high with freckles, wrinkles, blemishes, dried blood/dirt, scarring, make-up and stubble.
Being filmed in digital there was no noise or artifact to be found. Audio is in English 5.1 DTS-HD MA with English subtitles. Dialog is crisp and clean and provides a nice balance with the 5.1 surround sound. It's well balanced and some off very cinematic.
Batwoman Season 2: Blu-ray Bonus Features
Villains Analyzed: The focus is on this season's main villains (Alice, Black Mask, and Safiyah) while exploring the thought process behind creating interesting and fun supervillains, while also making sure that they have to be relatable despite being the bad guys. (15 minutes)
Never Alone – Heroes and Allies: This featurette isn't Batwoman exclusive, but it's still incredibly interesting to watch. It's a thorough examination of the dynamic behind Arrowverse superheroes and their sidekicks. Characters like Pat (Stargirl), Lois (Superman and Lois), Luke and Mary (Batwoman), and Team Flash (The Flash) are analyzed.

This feature also explores the origin of the "sidekick", visiting early comics and how sidekicks became popularized in DC Comics following the introduction of Robin in Batman comics. (20 minutes)
Gag Reel: A pretty fun gag reel given the dark, serious tone of the show. (8 minutes)
Deleted Scenes: There are 12 deleted scenes total available on the 3 discs that come with this set. (10 mins)
While I do miss Ruby Rose, Batwoman Season 2 does an excellent job and continuing the story in a believable way. Of course, worldbuilding had to start over with this new change but they did an admirable job and even managed to keep much of the old world intact for continuation despite dropping many storylines.
Overall, it's a show that shows no signs of slowing down. We do know that this season marks the end of Kate Kane's arc in Batwoman for now. Showrunner Caroline Dries has confirmed that Kane leaving to search for Bruce Wayne is the conclusion of her story for now.
Batwoman Season 2 is currently available from Warner Bros. Home Entertainment.
Did you enjoy this season of Batwoman? Sound off with your thoughts in the comment section below!
Recommend

0

recommendations
Published in Featured, TV, TV Reviews