'Dune' Movie Review: The Epic Story Fans Have Been Waiting For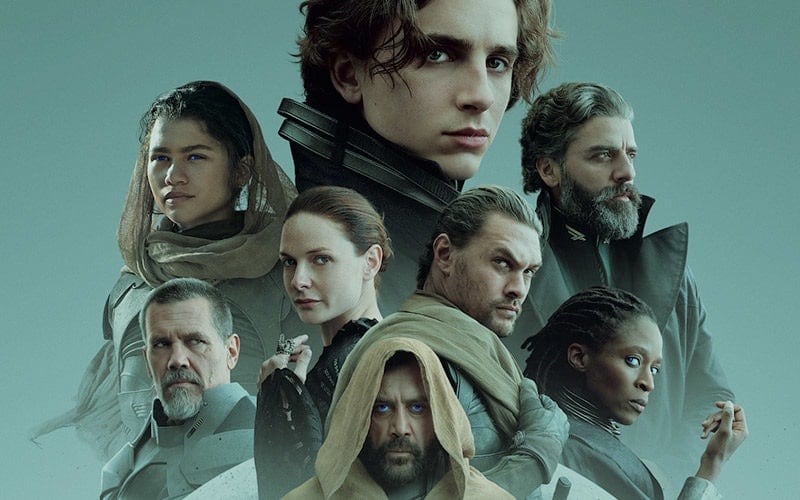 Dune was hands down my most anticipated film of 2021. While I hadn't read the book or seen the seemingly underwhelming film from 1984, the trailer more than pulled me in. It's been a while since we've had a truly epic story of this scale on the big screen (at least one that doesn't have Disney behind it). So does it live up to the hype?
So much yes.
If you've managed to miss Dune's incredibly aggressive and exciting advertising campaigns over the last year, here's what you need to know.
Dune tells the story of Paul Atreides, a brilliant and gifted young man born into a great destiny beyond his understanding, who must travel to the most dangerous planet in the universe to ensure the future of his family and his people. As malevolent forces explode into conflict over the planet's exclusive supply of the most precious resource in existence—a commodity capable of unlocking humanity's greatest potential—only those who can conquer their fear will survive.
Trailer
Dune Movie Review: What I Liked And Didn't Like
Let me start out by saying there's not much I didn't like here. We haven't seen a film on this scale since Lord of The Rings, and I'm more than here for it.
Dune has a long run time, clocking in at 2 hours and 35 minutes, and it uses that time effectively. This is a BIG story. However, we're only getting part of that story. In much the same way that Lord of the Rings: Fellowship of the Ring left us both in awe and a little upset, Dune leaves us wanting more.
Opening credits bill the film as Part One. But we still have no announcement to when or if Part Two is coming. (Which I have to assume it will because this film is going to do massively well opening weekend)
Even though Dune leaves us in the middle of its story, it chooses a natural ending point for this first film. We cover a considerable amount of story here, and the cast does a brilliant job with the jam-packed script.
The Acting
In every role I've seen Timothée Chalamet in, he's captured the character effortlessly. And his work here as Paul is no different. His performance contains a beautiful amount of vulnerability and sensitivity. And those characteristics are presented as a strength instead of a character weakness. He's relatable and yet effortlessly cool. He's absolutely perfect for the role of Paul.
Chalamet isn't the only fantastic performance here. This is massively talented cast that all bring their A-game. Jason Momoa is surprisingly captivating as Duncan Idaho. Rebecca Ferguson gives a tremendous performance for a remarkably complex character. And Oscar Isaac also delivers a great performance, effortlessly embodying that stoic leader role he tends to do so well.
The Directing
I'm a big fan of Denis Villeneuve, and if you enjoy his previous work, you'll definitely feel the inspiration of those past projects here. Most notably, Blade Runner 2049, which had mixed reactions from fans and critics.
What I love so much about Villeneuve's work is that he masterfully creates worlds and environments that feel cold, and then he beautifully injects warmth and life into them. Dune is no exception, He not only brilliantly captures the size of the world and universe he's creating here, but he also creates an intimate and layered story inside of that.
The Cinematography & Effects
Visually, Dune was spectacular. If there's ever been a film to see in IMAX, this is the one. The landscapes are absolutely stunning, and the effects are top-notch. I would predict we'll not only see Dune nominated for a slew of technical awards come Oscar season, but I'm sure it will claim more than a few.
Also, I have to mention the sound design. It's simply incredible. The score and sound effects work exceptionally well together, creating a truly immersive experience if you see the film in RPX.
Overall
Dune is a beautiful cinematic journey from beginning to end. The visual effects, set design, sound design, script, acting – everything comes together seamlessly to create what will ultimately become one of the sci-fi genre's most epic films of all time.
Despite multiple release delays due to COVID-19, Dune finally releases in theaters and on HBO Max as of today (October 22). Was it worth the wait? Again, so much yes.
So Warner Brothers… when are you going to announce Part 2? We're all waiting.
Dune Movie Review
Grade: A
Recommend

0

recommendations
Published in Emma's Geek Girl Blog, Featured, Movie Reviews, Movies