Disney Executive Thinks Johnny Depp Could Return for 'Pirates of the Caribbean'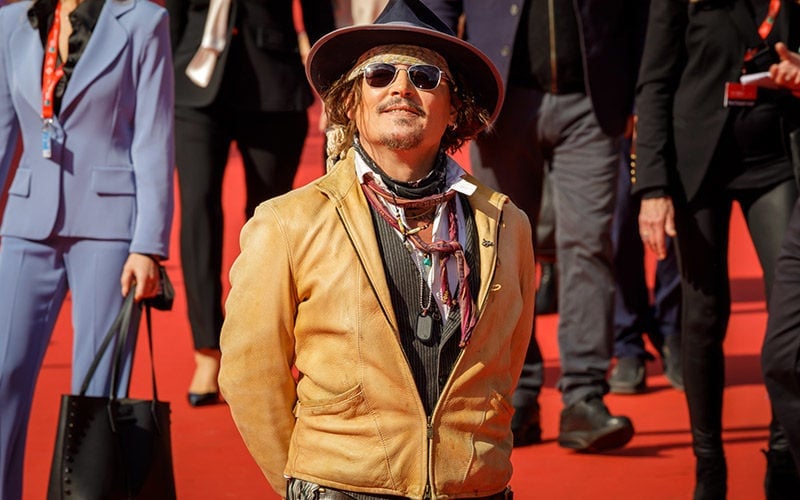 What's next for Johnny Depp after his recent court case win against ex-wife, Amber Heard? Is there a chance that we'll see in him the role of Jack Sparrow again in a future Pirates of the Caribbean movie?
Fans aren't the only ones thinking that Depp could return to the character, an un-named former Disney exec also believes a return to the franchise may be in the cards.
Speaking to People Magazine, the former Disney executive said, "I absolutely believe post-verdict that Pirates is primed for rebooting with Johnny as Captain Jack back on board. There is just too much potential box-office treasure for a beloved character deeply embedded in the Disney culture."
The Pirates of the Caribbean franchise has earned close to $5 billion worldwide to date. The first film in the series, The Pirates of the Caribbean: The Curse of the Black Pearl, grossed more than $650 million at the box office in 2003, which was far higher than the studio had projected.
Depp's last appearance in the franchise was in 2017's Pirates of the Caribbean: Dead Men Tell No Tales. This film has the lowest lifetime gross of any of the films in the series. But it's possible that with Johnny Depp's recent court-case win, a 6th film could potentially outperform the 2017 film.
However, the studios and producers seem to be going in a different direction.
Will Johnny Depp Be in Pirates of the Caribbean 6?
Film producer Jerry Bruckheimer revealed in May that he thought it was unlikely that Depp would return for a sixth film. But that was also before the court case had wrapped and Depp had won.
Bruckheimer confirm to The Times that a 6th Pirates is in the works, and that two versions of the script are being worked on, "We're talking to Margot Robbie. We are developing two Pirates scripts — one with her, one without."
Can fans expect to see Depp? "Not at this point," he says. But he followed that comment up with: "The future is yet to be decided."
Will Johnny Depp return for another Pirates of the Caribbean? While nothing has been decided, it's not out of the cards. Only time will tell. However, many Hollywood insiders have told press outlets that they don't believe that Depp will star in big studio blockbusters moving forward.
"No A-list movie is going to hire him the way they used to," one former studio executive told The Wrap. "He was a pain in the ass before the trial, always. And what he's proven is he's still a pain in the ass."
We hope those insiders are wrong. We'd personally love to see Johnny Depp return for a sixth Pirates of the Caribbean. Even if he's not in the lead role.
Featured Photo Credit: Gennaro Leonardi Photos
Recommend

0

recommendations
Published in Celebrity News, Featured, Movie News, Movies