Did Jeffrey Dean Morgan Just Invite Alycia Debnam-Cary to Join The Walking Dead Spinoff?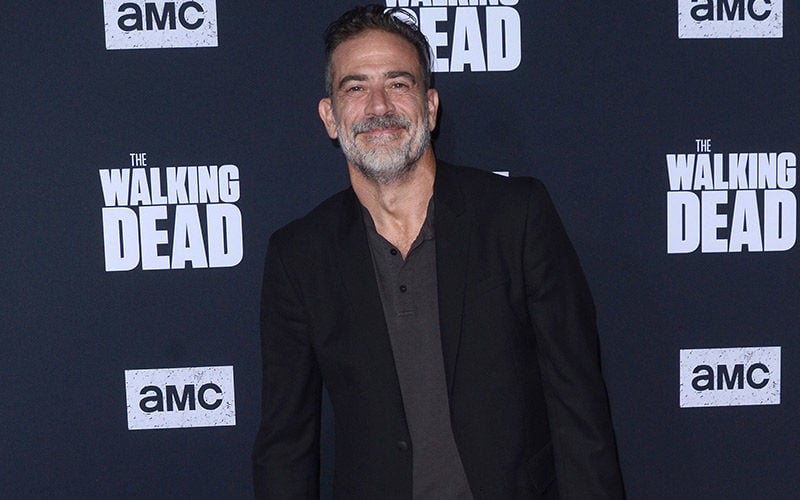 Did we read that right? Did Jeffrey Dean Morgan just invite Fear The Walking Dead's Alycia Debnam-Carey to join his upcoming Walking Dead spinoff? Fans saw the tweet from the star on Monday morning. And rumors have been buzzing non-stop about what it could mean!
Jeffery Dean Morgan tweeted, "To the incredible @DebnamCarey. You kick ass. Period. On and off screen. Whatever is next? I'm here for it. Congrats on an incredible run… @WalkingDead_AMC world will miss you… and patiently await your return. How do you feel about New York? Xxjd"y
To which, the Fear The Walking Dead star replied with a series of heart emojis, "thank you!! 😭 means the world coming from you. Bad bitches 4 Eva New York is the best. I love it here xx."
Isle of The Dead
Isle of The Dead, the new series that is launching from the TWD world, will star Negan (Jeffrey Dean Morgan) and Maggie (Lauren Cohan). The story picks up after the final eight episodes of The Walking Dead, which are scheduled to air beginning in October.
"Isle of the Dead envisions the popular Maggie and Negan characters traveling into a post-apocalyptic Manhattan long ago cut off from the mainland. The crumbling city is filled with the dead and denizens who have made New York City their own world full of anarchy, danger, beauty, and terror." AMC has revealed.
JDM and Lauren Cohan won't be the only leads in the new series. They are being joined by newcomer Gaius Charles from Grey's Anatomy, who will also be considered a lead.
The series begins production in Manhattan this summer and is being led by AMC's Chief Content Offer for The Walking Dead Universe, Scott Gimple, with Eli Jorné who will serve as showrunner and series creator.
Alycia Debnam-Carey's Walking Dead Future
Debnam-Carey confirmed her exit from Fear The Walking Dead in a statement that she shared on social media after the series' episode "Anna," which aired at the end of May. The episode concluded with her leaving on a solo mission to help survivors trapped in a radioactive fallout in Texas.
Her tweet read:
Will we see Alycia Debnam-Carey again in a Walking Dead Spinoff?
Nothing is known for sure (or nothing has been made public at least), but we wouldn't be surprised at all if the Twitter exchange between Jeffrey Dean Morgan and her has something more to it!
The Walking Dead Spinoffs
If you were worried about not having enough TWD in your life after this fall. Never fear. There is quite a bit more Walking Dead coming your way.
It's also been confirmed that Norman Reedus (best known as Daryl from TWD) will also have his own spin-off series. While that series was originally slated to involve Melissa McBride (Carol), that is no longer the case. The show will film in Europe and will premiere in 2023.
And launching this August will be a new anthology spin-off, Tales of The Walking Dead. This series will feature Terry Crews, Olivia Munn, and Samantha Morton (best known as Alpha from TWD).
Are you excited for more Walking Dead all the upcoming spin-offs? Sound off in our comment section below!
Featured Photo Credit: Kathy Hutchins
Recommend

0

recommendations
Published in Featured, TV, TV News