Eric Kripke Wants Jared Padalecki and Jeffrey Dean Morgan on 'The Boys'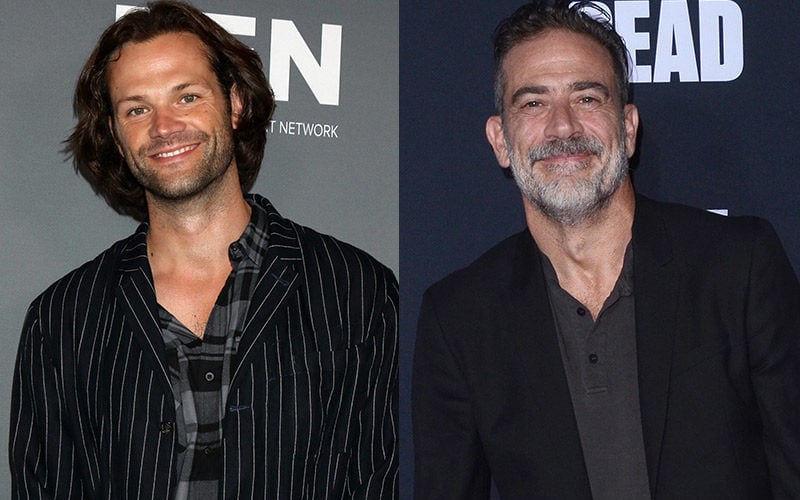 When Supernatural ended its epic 15-season run, we mourned the loss of brothers Sam and Dean Winchester on our primetime watch list. We would never see Jared Padalecki and Jensen Ackles as our beloved Moose and Squirrel again.
Or would we?
Showrunner Eric Kripke might just give us one more opportunity to see Jared Padalecki and Jensen Ackles together again on screen. Here's everything we know about this exciting potential development.
Supernatural Stars Jared Padalecki & Jensen Ackles
Eric Kripke became a household name for fantasy fans when he developed Supernatural, a fantasy drama produced on The CW. The show starred Jensen Ackles as Dean Winchester and Jared Padalecki as Sam Winchester. Fans of Gilmore Girls had to adjust as Padalecki had just stopped playing a character named Dean on that show. Creator Kripke served as showrunner for 5 seasons and Supernatural went on to dominate the airwaves for another 10 seasons after that.
After Supernatural wrapped, Eric Kripke began working as the showrunner for The Boys for Amazon Prime Video. Jared Padalecki went on to star in Walker with his wife, Genevieve Padalecki. Fans of Supernatural were excited to see them working together on screen again, as acting is what brought them together in the first place. The couple first met while filming Supernatural.
After voicing Batman in Batman: The Long Halloween Part I and II, Jensen Ackles joined Kripke on The Boys as superhero Soldier Boy in Season 3.
Will Jared Padalecki Join The Boys?
Once we saw Kripke and Ackles reunited on The Boys, we immediately speculated (and let's face it, hoped) that Jared Padalecki would join soon as well.
Eric Kripke is just as on board with the idea as we are.
"I would put Jared on the show in a heartbeat. I mean, he's really busy with his empire over there in Austin, but if it was willing to play, I would put him on the show in a second." Kripke says.
It sounds as though the ball is in Padalecki's court at this point. All he would need to do to join the show is free up some time in his schedule. But that of course is easier said than done for someone playing such a prominent role in another show.
Is Jeffrey Dean Morgan Joining The Boys?
As Supernatural spanned an extensive 15 seasons, there's no shortage of actors Kripke could ask to join the show and reunite with Ackles. While Kripke confirmed that he really wants Jared Padalecki to join, he says getting Ackles's on-screen dad to join could be an even stronger possibility.
Jeffrey Dean Morgan played John Winchester, the obsessive, distant patriarch of the Winchester family. He's also known as Negan to fans of The Walking Dead. And he wouldn't be the first Walking Dead star to join The Boys. Laurie Holden, known as Andrea Harrison to Walking Dead fans, plays the Crimson Countess on The Boys.
"Jeffrey Dean Morgan is a superfan of [The Boys], so he and I are talking. We're trying to figure out something for season four. Nothing is finalized yet, but he and I are chatting and e-mailing and seeing if we can make it work with his busy schedule. So, stay tuned on that." Kripke reveals to E! News.
The Differences Between The Boys and Supernatural
We'd certainly be interested to see what types of roles another Supernatural character could play. Watching Jensen Ackles as Soldier Boy has already been quite the ride. Soldier Boy is a far cry from the sarcastic, fun-loving, noble, and kind Dean Winchester we all know and love.
Ackles' The Boys character is arrogant, sexist, and violent. He was the first American superhero, akin to Captain America in the MCU. But the way he was treated by his country and comrades left him bitter. He's painted as a patriotic hero, but in reality, he's someone who relies on the "old-fashioned values" of being a man's man that intimidates, abuses, and puts himself above all others.
While Dean certainly liked spending time with the ladies, at his core he was a person who cared about right and wrong, protecting others, and doing good. Soldier Boy has no such values.
Watching the contrast between Jared Padalecki or Jeffery Dean Morgan's Supernatural characters and their roles on The Boys would certainly be interesting to see.
While we have no confirmation just yet, we have high hopes that we'll see at least one or both joining the cast of The Boys soon. We'll keep you posted when we hear any updates!
Photos Credit: Kathy Hutchins / Shutterstock.com