Where is Andrew Lincoln (aka Rick Grimes) from 'The Walking Dead' Now?
Andrew James Clutterbuck is an English actor professionally known as Andrew Lincoln. He was born on September 14, 1973, in London. And he is the son of a South African nurse and an English civil engineer.
When he was 18 months old, his family decided to move to Hull. At eight or nine, they moved to Bath, Somerset. He went on to study at Beechen Cliff School. And it was in school that Andrew had his first acting gig. He was The Artful Dodger in his school musical production of Oliver.
Besides appearing in Oliver, Andrew joined the National Youth Theatre in London. After leaving school, Andrew attended the Royal Academy of Dramatic Art drama school or RADA. He graduated from RADA with Andrew Lincoln as his stage name.
His first major break was when he portrayed Egg in the BBC's This Life from 1996-1997. Consequently, he portrayed the role of Casey Channel 4's Teachers from 2001 to 2003. At the start of 2010, Andrew gained an international following for his portrayal of Rick Grimes in the hit apocalyptic horror TV series The Walking Dead.
Rick Grimes on The Walking Dead
If you're into comic books or the horror genre, then you know The Walking Dead. In the comic book series The Walking Dead, Rick Grimes, played by Andrew Lincoln, was the protagonist until Issue 192. Also, he was a police officer in Kentucky's Cynthiana town. Created by artist Tony Moore and writer Robert Kirkman, the comic books found their way to the small screen on AMC when the series premiered in 2010.
Season one opens with Rick and best friend Shane Walsh facing a gunfight with escaped convicts. Rick lies in a coma after he is heavily wounded. And when he wakes up, he discovers that the zombie apocalypse has begun. He sets off looking for his wife Lori Grimes and son Carl Grimes. Eventually, the three are happily reunited.
Also, while Rick was away from his family, Lori and Shane developed a romantic relationship, leading to Lori being pregnant. Although the father was technically not Rick, daughter of Lori, Judith was still taken care of by him. Lori would later die during an emergency C-section.
As the series progressed, fans saw Rick and Michonne (played by Danai Gurira) forming a stronger bond while journeying to retrieve guns after the assault. Along their journey, they met the mentally unstable Morgan Jones. Morgan was grieving the loss of his son.
Rick Grimes then became the leader of Alexandria. This happened after Deanna realized she could no longer lead the community.
The Rick Grimes Movies: Are They Happening?
When fans saw Rick Grimes mortally wounded, they feared the worse. The show last saw him being flown away by helicopter to an unknown place, which left us with hope that would Rick would return.
Rick's return is expected, as AMC announced in 2018 the concept of the Rick Grimes Movies.
While the film has yet to have its release date, The Walking Dead fans are eager to see how this movie will unfold. In 2019, they released a teaser of the film at SDCC. The trailer saw the setting to be in CRM headquarters in Philadelphia.
In October 2020, writer Scott Gimple teased that the pre-production continues, but the pandemic remains a concern, or worse, a hurdle to the production. February of 2022, there are recent stills posted on Instagram of Andrew Lincoln and Norman Reedus in Atlanta. (This could signal that Lincoln might appear in The Walking Dead series finale, as production on the series wrapped this spring in Atlanta)
Besides the movie's release date, it is still a mystery for fans whether Andrew Lincoln will return in the show's finale.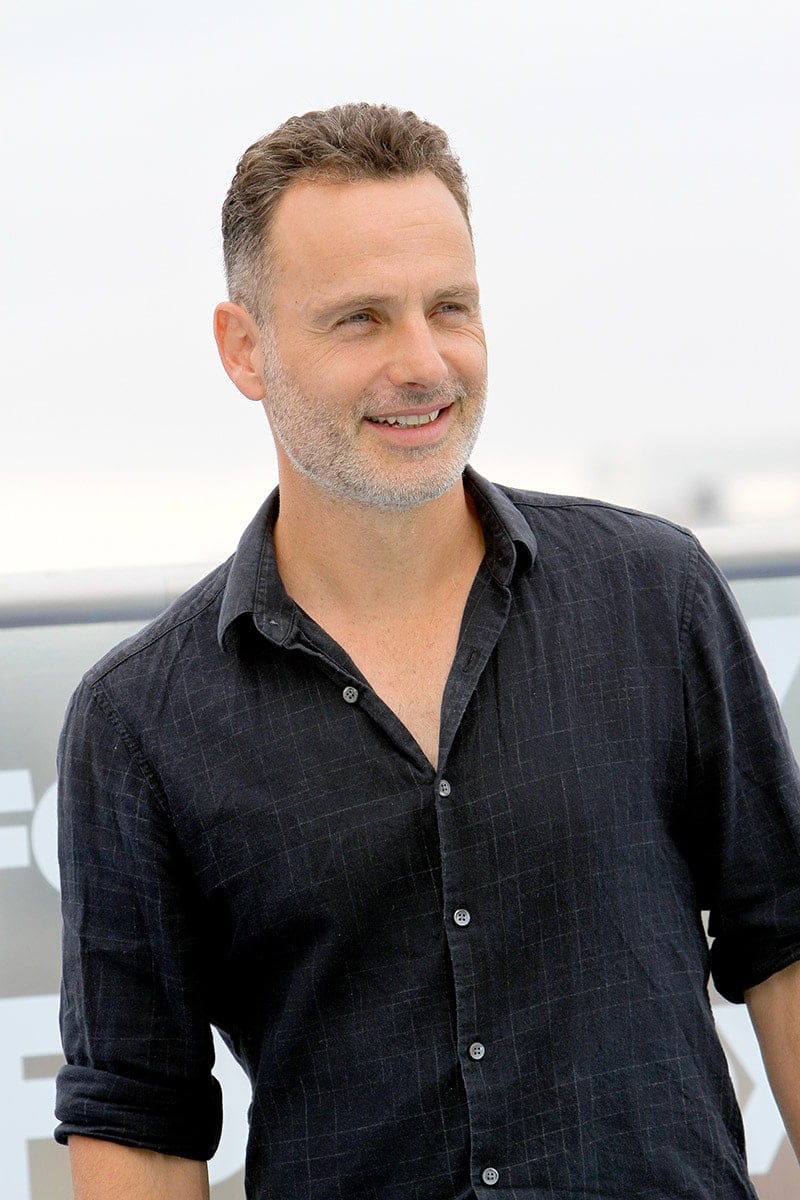 Andrew Lincoln's Work After The Walking Dead
For close to a decade, Andrew served as one of the founding characters of the show. With his stint on The Walking Dead, he attracted several casting and project offers. However, he has not done much since on the big or small screen. However, it could also mean him enjoying the respite from the grueling schedule of leading a decade-old TV series.
People saw him starring in the drama Penguin Bloom in 2020. The drama's plot is from a book of a similar name tackling true events. It was a Netflix original in the United States that premiered on January 27, 2021.
Andrew played Ebenezer Scrooge in the stage version of A Christmas Carol. It was a filmed stage performance where Andrew's character is a mean and strict old miser. Three spirits invited him, looking to change his ways.
In fact, Andrew has a long theater history making him not new to the plays and stage performances. London's The Old Vic was the venue where they performed and recorded the play.
Andrew Lincoln's Upcoming Projects
Fans aching to see Andres Lincoln again in a horror-themed series can look forward to Guillermo del Toro's Cabinet of Curiosities. It is an upcoming horror anthology TV series made by Guillermo del Toro. The series will feature eight different horror stories which will challenge the classical horror genre. Del Toro and other filmmakers will write and direct specific episodes of the series.
Andrew will reportedly appear in one episode of the series. The TV co-creator of Sandman and trilogy story writer of the Dark Night, David S. Goyer, will have an episode for David Prior, The Empty Man director. Also, Keith Thomas, who helms the recent remake of Firestarter, will direct an episode with Crispin Glover and Ben Barnes.
The series has yet to have a confirmed release date. However, fans hope it will have its premiere sometime this year. We'll keep you posted as more details on surface!