Justin Bieber is a Canadian singer who has shot to fame after having been discovered on YouTube. This was barely 15 years ago, but Justin Bieber's net worth has skyrocketed in less than two decades!
How did that happen? Read on to find out how his career developed and how he turned from a regular teenager to a multimillionaire in such a short time.
Family and Early Life
Justin Bieber was born in London, Ontario on the 1st of March in 1994. His mother was very young when she had him, and never got married to Bieber's father. She raised Bieber with the help of her grandparents. He attended St. Michael Catholic Secondary School in Stratford, and graduated high school in 2012.
Even at a young age, Bieber had always been musically inclined. He quickly learned to play several instruments, including the piano, guitar, drums, and trumpet. When he was 12 years old, Bieber joined a local singing contest where he sang "So Sick" by Ne-Yo. He won second prize and his mother posted a video of his performance on YouTube. Since then, she kept uploading videos every time Bieber performed.
Personal Life
Justin Bieber's first girlfriend was Caitlin Beadles. They dated from 2008 to 2009 when they were just 14 years old, and are friends to this day. She even attended Bieber's wedding to his wife Hailey Baldwin.
From 2010 to 2018, Bieber was in an on-and-off relationship with Selena Gomez. Bieber had made no secret of the fact that many of his songs during this period were dedicated to Gomez. In 2018, Bieber married model Hailey Baldwin, and they are still happily married to this day.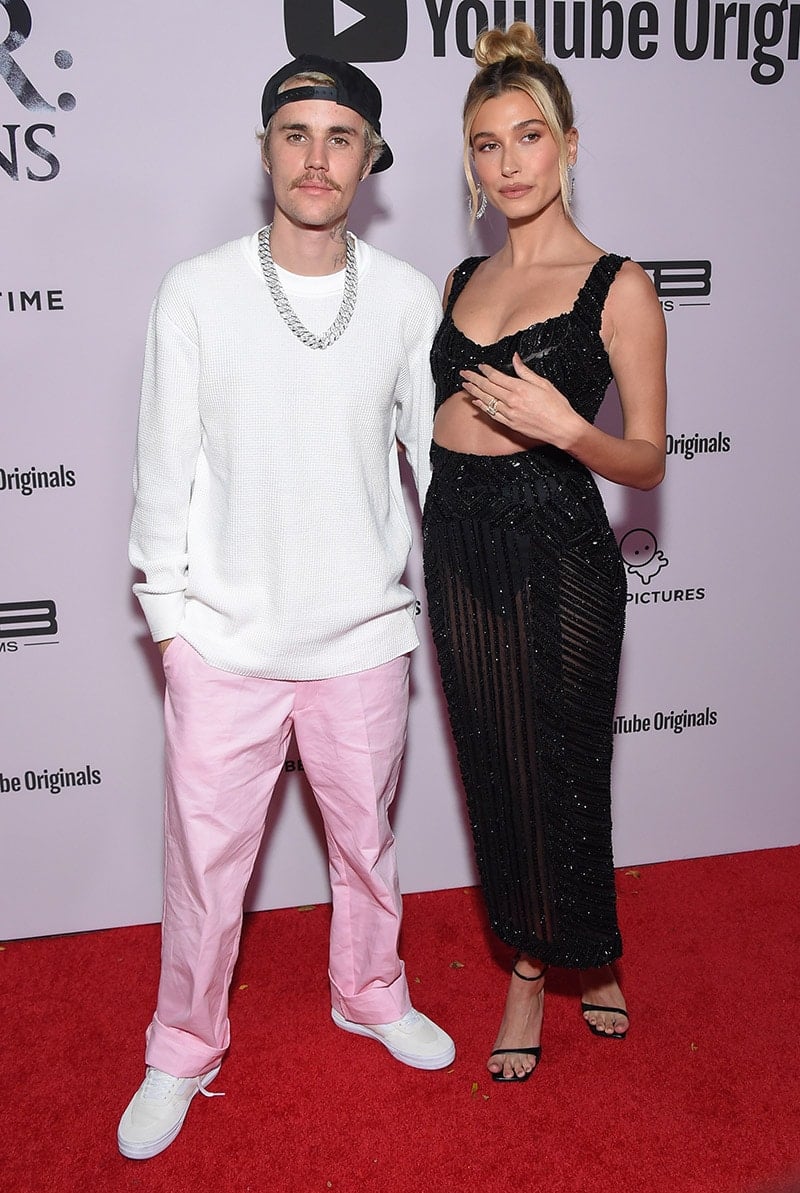 Music Career: The Beginnings
Justin Bieber was discovered when he was just 14 years old. His present manager Scooter Braun opened one of his videos on YouTube in 2007 by accident and was impressed by what he saw. He located Bieber and took him to Atlanta to make some recording demos. Just a few days upon his arrival, Bieber found himself singing in front of Usher.
The R&B superstar also liked what he saw and soon enough, Bieber was signed to Raymond Braun Media Group. This is an outfit co-owned by Braun and Usher. This paved the way for Bieber to eventually sign a contract with Island Records. Bieber and his mother then moved to Atlanta so that he can pursue his newfound career in the music industry.
Two years later, Bieber was ready with his debut album. It was released in two parts – My World and My World 2.0. My World went on to become 5x platinum. It also set the record as the first debut album that had 4 singles land in the Billboard Top 40 even before the album was released. These singles were One Time, Love Me, One Less Lonely Girl, and Favorite Girl.
My World 2.0 also did amazingly well, debuting at the top of the US Billboard 200 after selling close to 700,000 copies in the first 3 weeks. Because of this, Bieber also became the youngest male artist to be in the top position since Stevie Wonder back in 1963. With only one album in his name, Justin Bieber's net worth was already valued at more than $10 million.
Albums and Awards
The string of highly successful albums was just beginning. In 2011, Bieber released the Never Say Never album. At the same time, a biopic/concert of the same title was also released in theaters. It grossed about #12.4 million just on the opening day, and a total of more than $98 million for the entire run. In the same year, Forbes named him the 2nd highest paid celebrity under 30 for earning #53 million in a year.
The next album that Bieber released was a Christmas album called Under the Mistletoe. His massively successful Believe came out in 2012. Because of the explosive sales of this album, Justin Bieber's net worth crossed the $100 million mark before the end of the year.
Three years later, this was followed by the much-awaited Purpose in 2015. It took 5 years for the next album, Changes, to come out in 2020, which was immediately followed by Justice a year later. All albums generated an impressive amount of revenue
Bieber also set a Guinness World Record with "What Do You Mean", for becoming the youngest male artist to debut at number 1 on the Billboard Hot 100. His hit single, Baby, from the My World 2.0 album, remains to be the highest-certified digital single of all time.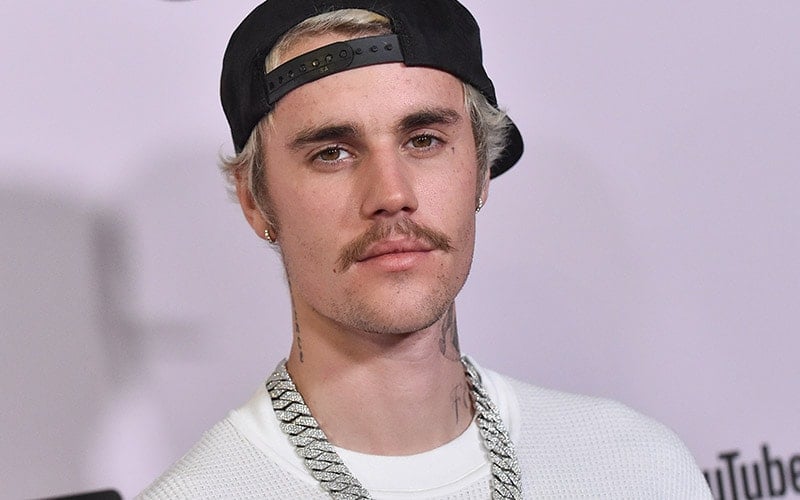 Business Ventures
As he was going towards the peak of his music career, Bieber strategically released his own fragrance. Needless to say, it was an instant success as fans were all over themselves trying to get a bottle of Someday for themselves.
Within a year after it was launched, the superstar's fragrance had already earned over $60 million in sales. Today, Bieber has 7 different fragrances available in the market.
He also embarked on a business venture with Nicole by OPI, a leading brand of nail polish. He launched a collection named One Less Lonely Girl, after one of his famous singles. It was sold out barely hours after it was released to the public. He had also launched his own line of clothing called Drew House which was instantly a hit as well.
Bieber also had a number of major endorsements that earned him quite a bit as well. In 2012 he joined Venus Williams and Derrick Rose in an Adidas ad. In 2015, he was launched as the new face and body of Calvin Klein. He also endorses huge companies like Best Buy, Elizabeth Arden, and Beats by Dre.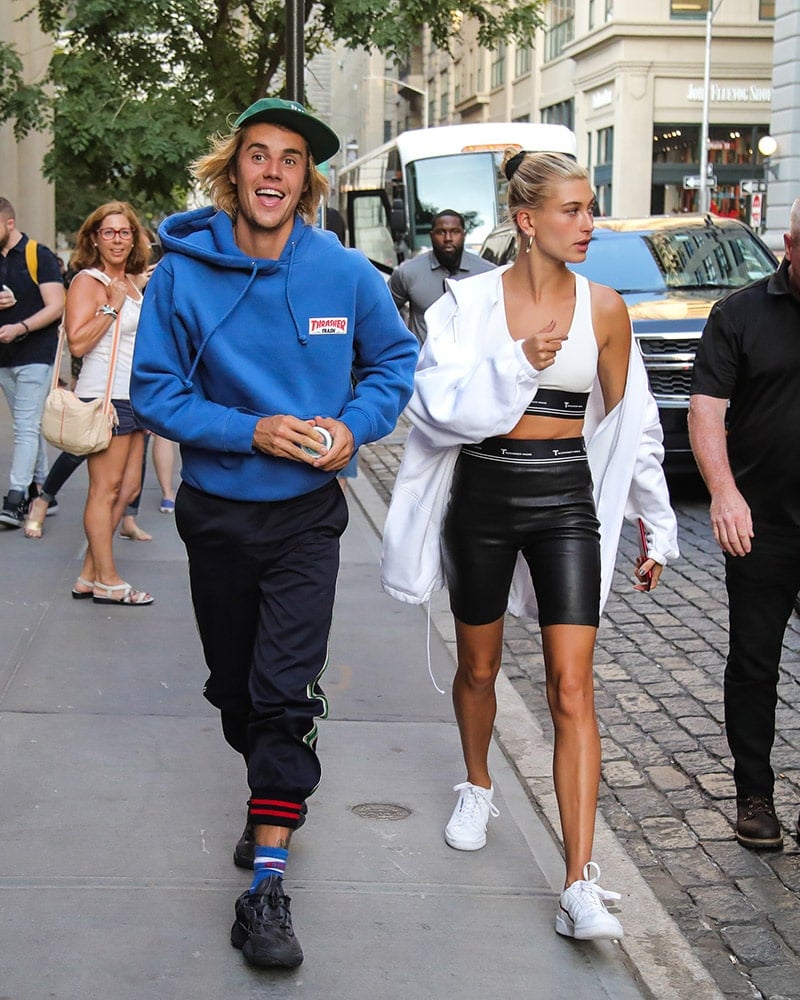 Justin Bieber's Net Worth Today
The rapid rise of Justin Bieber's net worth seems to have settled down in the last few years but he is definitely still amassing a fortune. According to reports, the artist earns at least $60 million annually. Most of this comes from what he earns in the music industry, but it also includes revenue from his merchandise.
Justin Bieber's net worth today stands at approximately $285 million. It includes multimillion-dollar revenues from his earnings from his music career. Some of it is in the form of real estate assets, like his $25.8 million home in Beverly Hills.