Adam Sandler's Net Worth Surpasses an Astonishing $400M in 2023: How Much Does He Make Per Movie?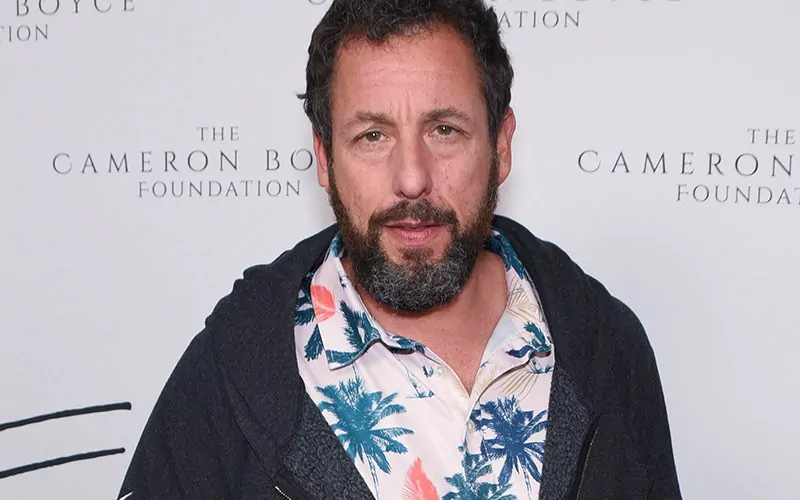 Adam Sandler is best known for his roles in Billy Madison, Happy Gilmore, and Big Daddy. Since his rise to fame in the 1990s, Sandler has appeared in more than 75 movies and television series. And that doesn't even include the projects that he has produced or directed.
However, it's not just his work in Hollywood that has contributed to his financial success throughout his career. Adam Sandler's net worth is also impacted by his comedy shows, real estate portfolio, and his car collection. Continue on to discover his most successful projects and biggest paychecks as we follow his career from the late 1980s until now.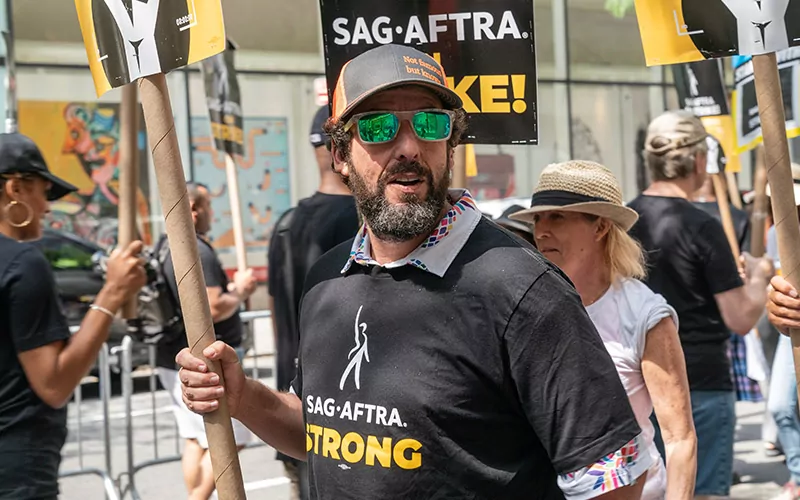 Early Life
Adam Sandler was born in Brooklyn, New York on September 9, 1966. His full name is Adam Richard Sandler, and he comes from a Jewish family. Both sides of the family are Russian-Jewish immigrants. His mother, Judith, taught nursery school, and his father, Stanley, was an electrical engineer.
When he was six years old, the family moved to Manchester, New Hampshire. This was where Sandler spent his childhood years. He graduated from Manchester Central High School. He then went to Tisch School Of The Arts at New York University and graduated in 1988.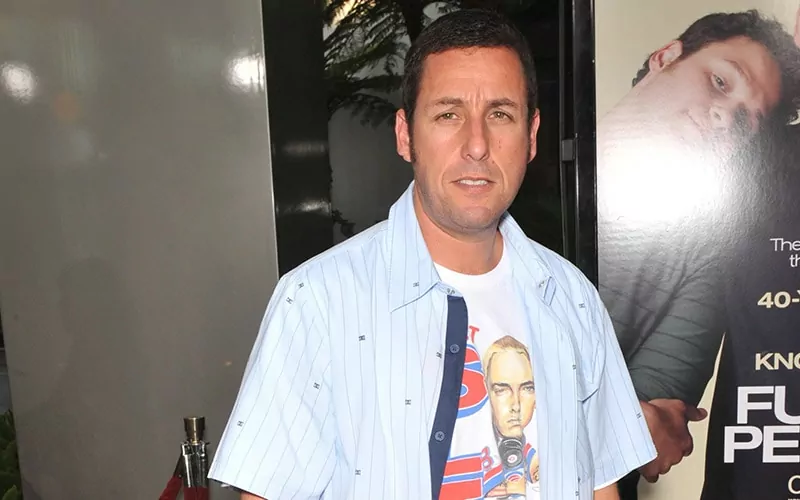 Acting Career
Even while he was still studying, Sandler had already begun acting professionally. He appeared occasionally on The Cosby Show and Remote Control, a game show on MTV. Soon after graduating, Sandler played a small role in Going Overboard in 1989.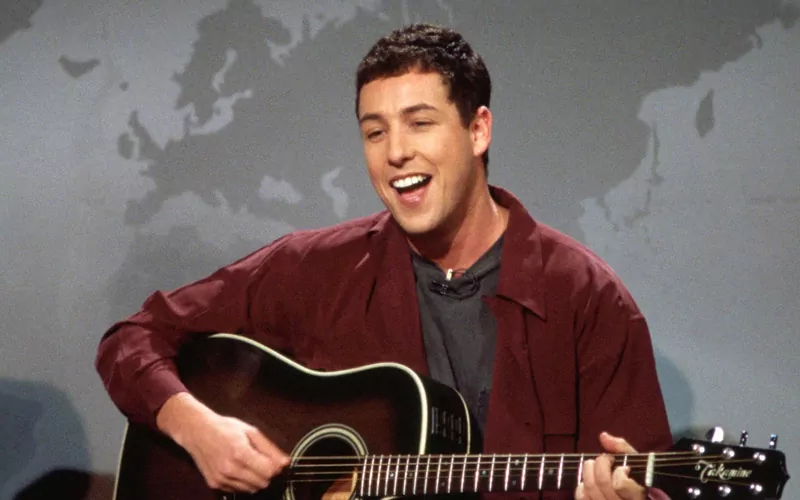 Saturday Night Live
Sandler first gained traction in the entertainment industry when he became a part of the sketch show Saturday Night Live. He was doing one of his standup comedy acts in Los Angeles when comedian Dennis Miller, SNL Weekend Update anchor, noticed him.
Through Miller's recommendation to SNL creator Lorne Michaels, Sandler got hired as a writer for the show. The next year, he became part of the regular cast and quickly rose in popularity for his memorable performances.
However, Sandler was fired from the SNL cast in 1995. Fellow cast member Chris Farley was also let go at the same time. While doing SNL, Sandler appeared in a number of movies, including Coneheads and Airheads. Adam Sandler's net worth was steadily climbing at this point in his career. However, it would be his projects after SNL that would really skyrocket that number.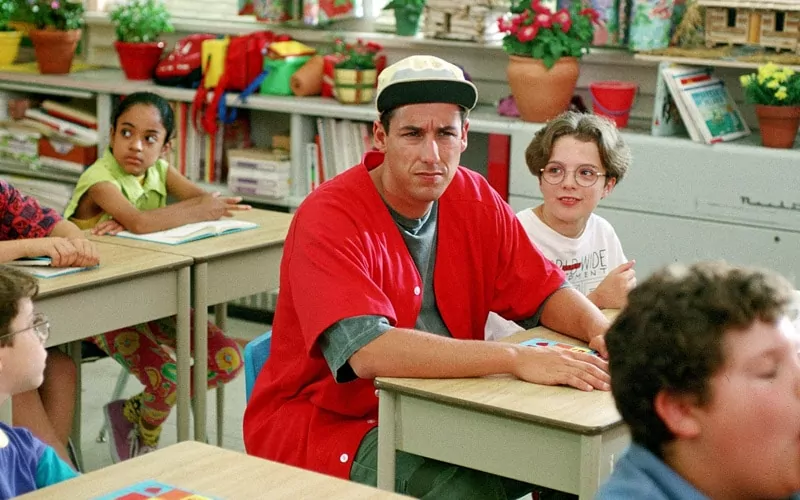 Billy Madison
In 1995, Sandler starred in Billy Madison. It did unexpectedly well at the box office, raking in $26.4 million globally against a budget of $10 million. It was also the first in a series of comedy films that would exude the typical Sandler performance that people love.
The movie also boosted Adam Sandler's net worth, as he made $1.7 million for his portrayal of the titular character.
Bulletproof
Next, Sandler appeared in 1996's Bulletproof, which earned him $2.5 million. The action-crime-comedy was a flop at the box office, only grossing $22 million worldwide against a budget of $25 million.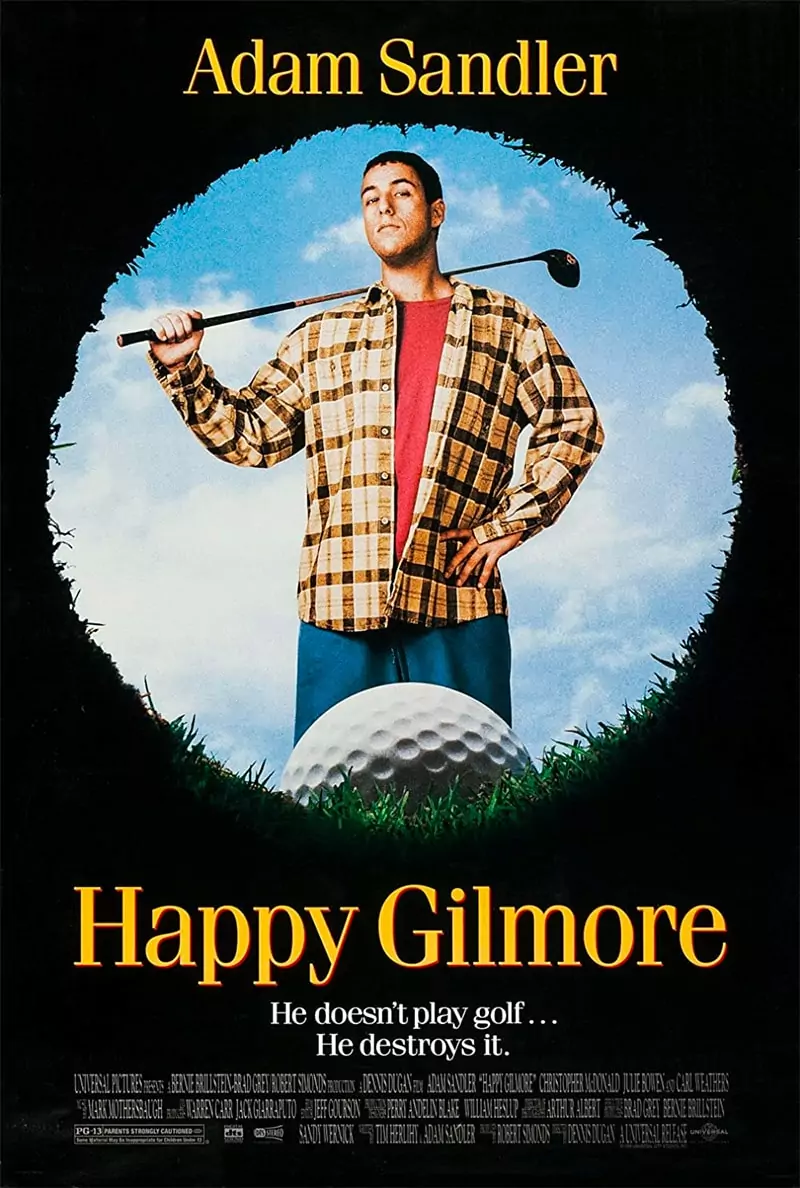 Happy Gilmore
In 1996, Sandler starred in and wrote the screenplay for Happy Gilmore, which ended up making $42 million at the box office while only having a budget of $12 million. Sandler would make $2 million for the project.
Wedding Singer
The Wedding Singer premiered in 1998, with Sandler starring opposite Drew Barrymore. With a budget of only 18 million, the film surpassed that on opening weekend in the U.S. alone. The movie earned more than $123 million during its theatrical run worldwide.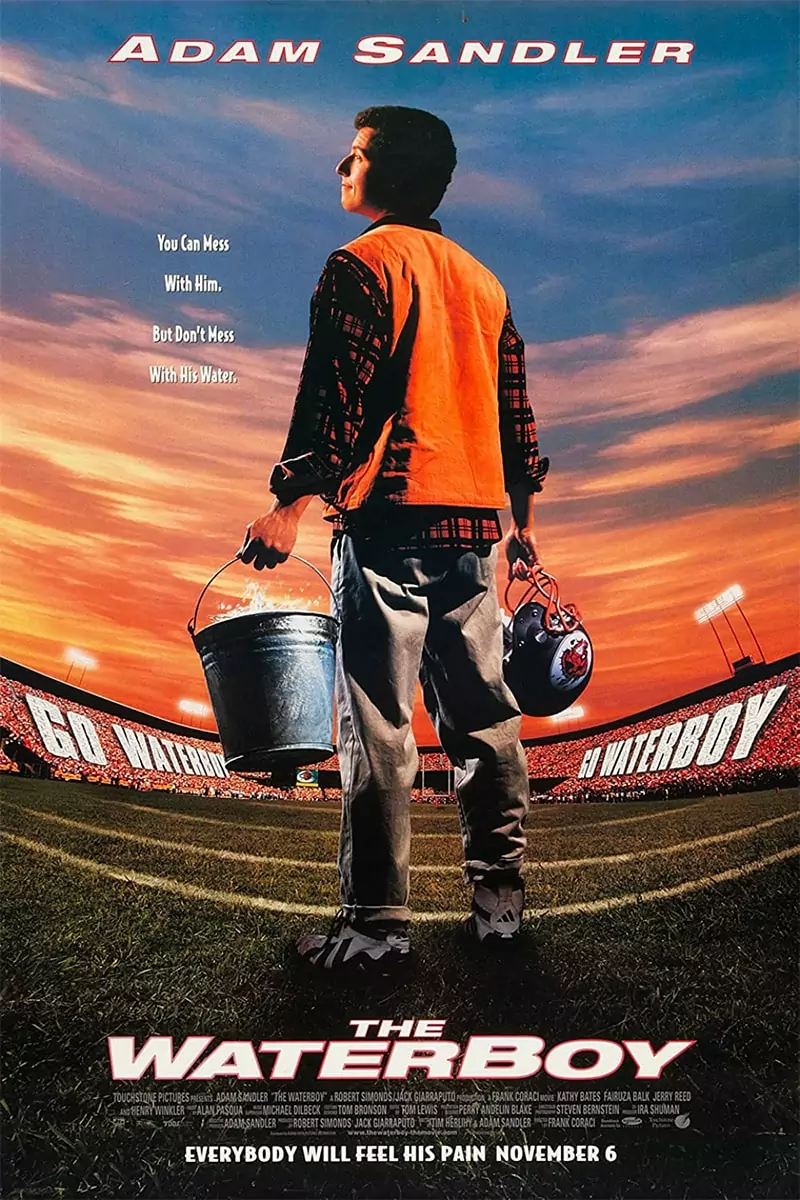 The Waterboy
Also in 1998, Sandler produced, directed and starred in the sports comedy The Waterboy. With a budget of $23 million, the movie grossed more than $39 million with its domestic opening. The film went on to make more than $185 million globally.
Big Daddy
And next was Big Daddy, which was a sizable boost to Adam Sandler's net worth with a salary of $8 million for the 1999 flick.
Big Daddy was also a big box office surprise, earning over $230 million at the box office against a budget of $34 million. The film's enormous success transitioned Sandler to a new stage of his career. He now had the right to ask for a $20 million salary per movie, plus a guaranteed commission on the profits, which is precisely what he did with 2000's Little Nicky, which co-starred Patricia Arquette and Harvey Keitel. The movie earned him his first $20 million paycheck.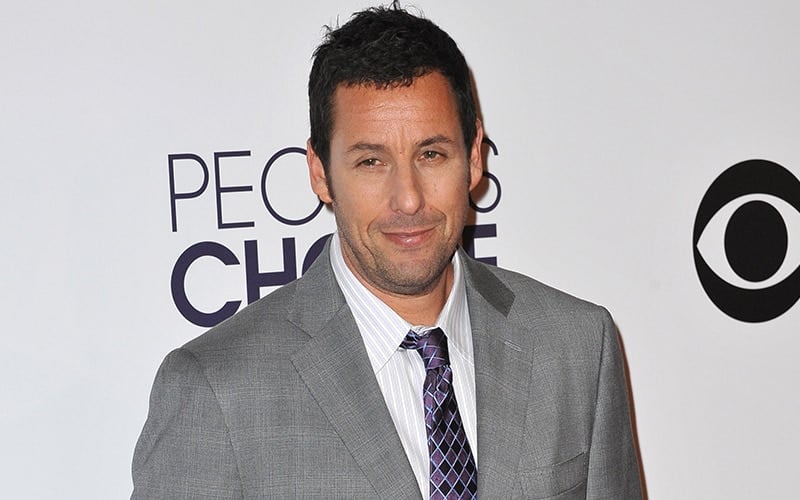 Post-2000 Films
Sandler kicked off the new millennium producing Joe Dirt, which starred his friend David Spade. Later on, he would star in The Concert for New York City, The Animal, and Punch Drunk Love.
Mr. Deeds
Another $20 million boost to Adam Sandler's net worth came with 2002's Mr. Deeds. The movie, which had Sandler starring opposite Winona Ryder, grossed more than $171 million worldwide against a budget of $50 million.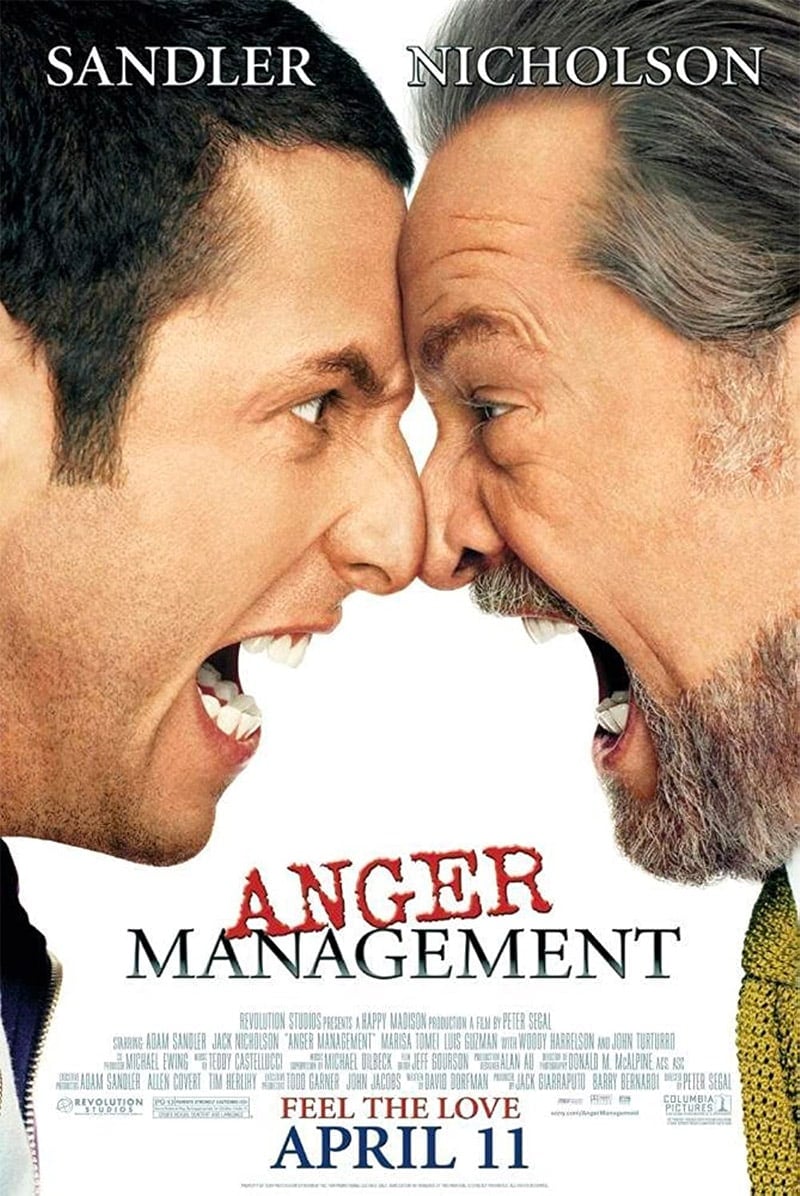 Anger Management
For the 2003 film Anger Management, where he starred opposite Jack Nicholson and Marisa Tomei, Sandler received a base salary of $25 million, including his producer fee. With a budget of $75 million, the film grossed over $195 million worldwide against a $75 million budget.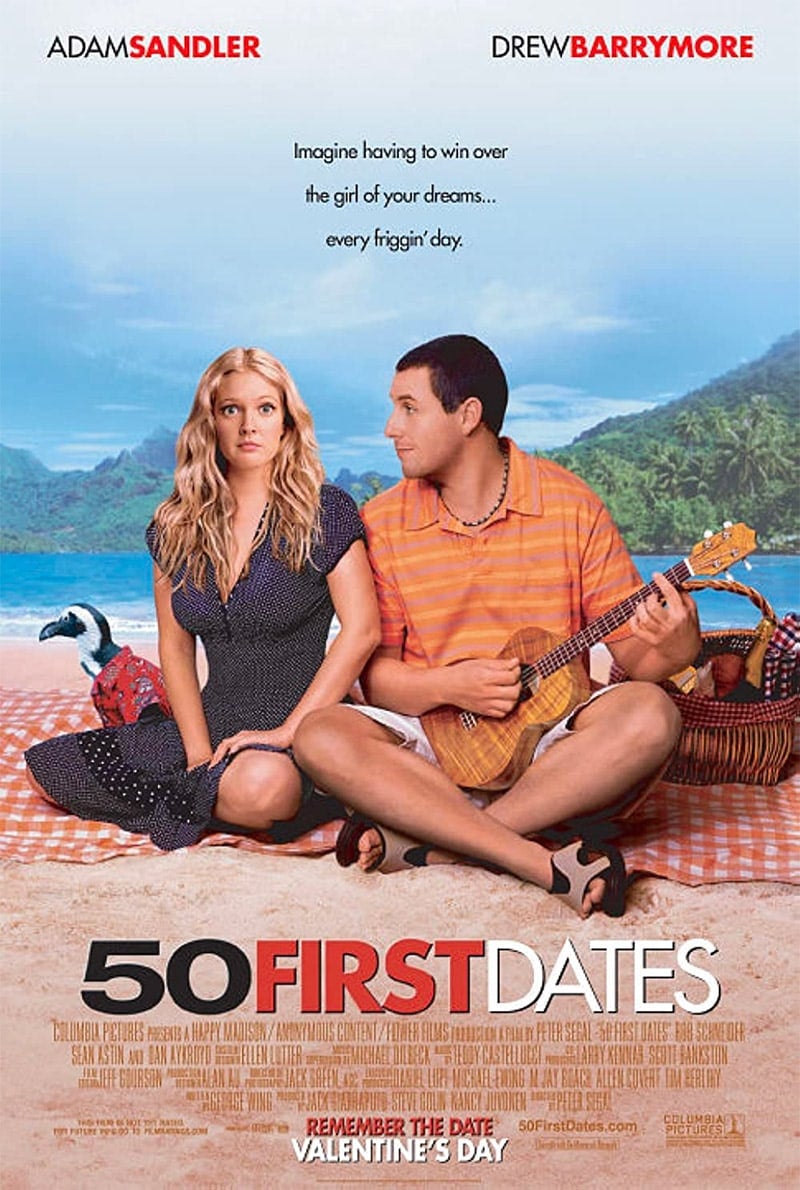 50 First Dates
In 2004, Sandler reunited with Drew Barrymore in another romantic comedy, 50 First Dates. With a budget of $75 million, the flick grossed $198.5 million.
Additionally, the rom-com would add another $25 million to Adam Sandler's net worth as well.
A decade later, the two would make another collaborative movie called Blended. But going back to 2004, by this time Sandler was starting to focus more on producing than acting, although he did still star in multiple films that he produced.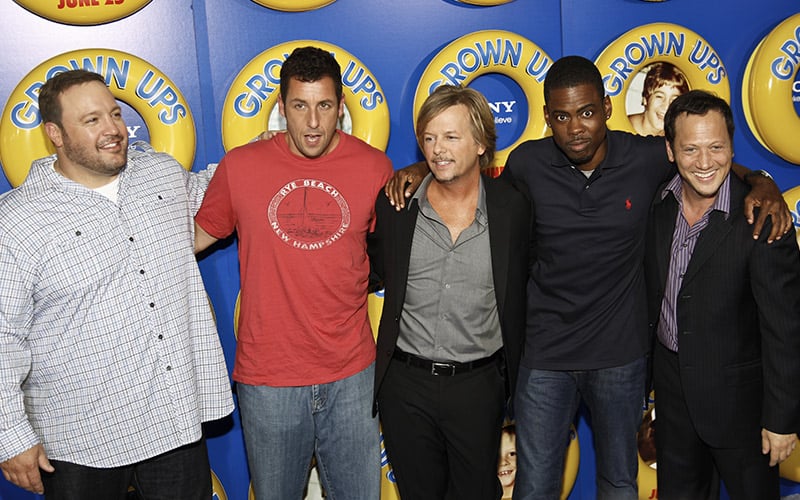 Grown Ups
Another $25 million boost to Adam Sandler's net worth came with 2010's Grown Ups. Starring alongside Salma Hayek, Chris Rock, and Kevin James, Sandler took the lead role of Lenny Feder. With a healthy budget of $80 million, the movie raked in $271 million globally, which was enough to green-light the sequel, Grown Ups 2.
Bringing back the original cast, Grown Ups 2 was nearly as successful as the first film, grossing more than $246 million worldwide.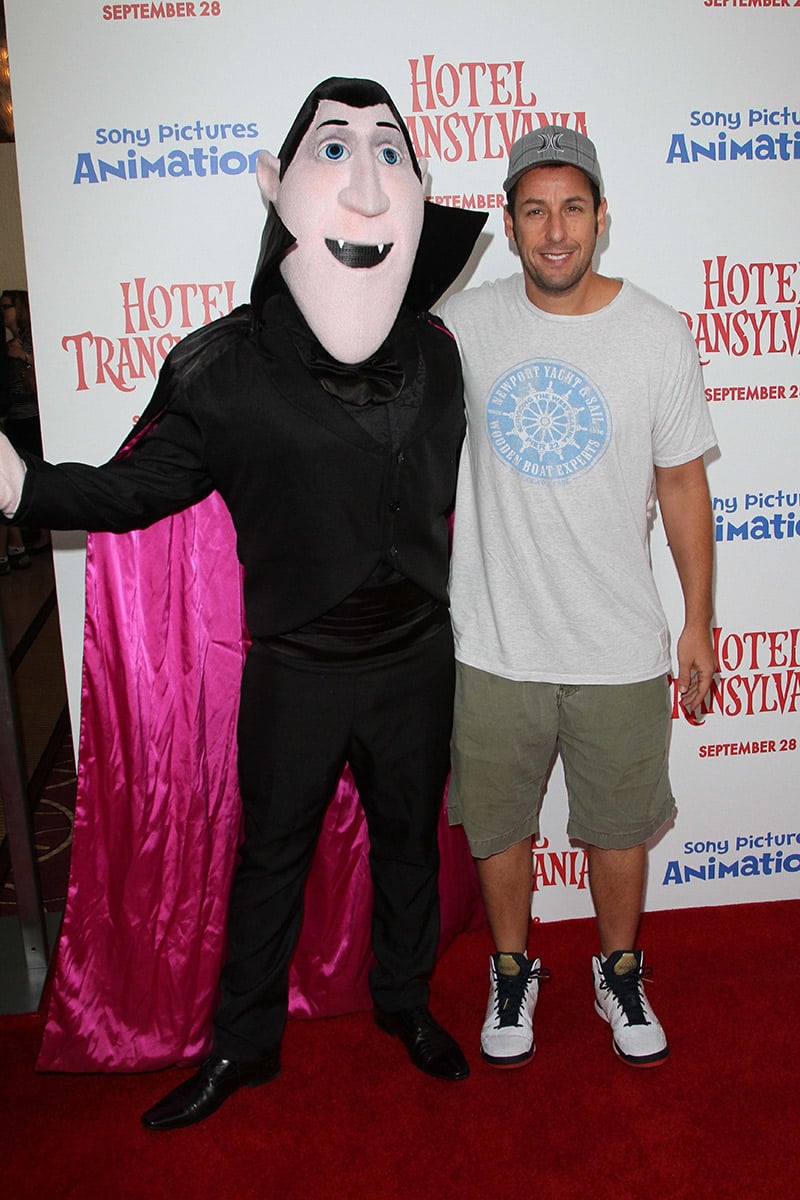 Hotel Transylvania Movies
In 2012, Sandler lent his voice to the character of Count Dracula in the animated comedy, Hotel Transylvania. The film was a hit, making $358.3 million globally against a budget of $85 million. And as of 2022, this title is Sandler's third-highest-grossing movie.
The success was enough to move forward with 2015's Hotel Transylvania 2, which is Sandler's second highest-grossing film. Raking in more than $475 million worldwide on a $80 million budget, the movie was responsible for greenlighting Hotel Transylvania 3: Summer Vacation. As of 2022, this one is Adam Sandler's highest-grossing film with $528 million in global ticket sales.
This wasn't Sandler's first venture into voice acting, he had also voiced three characters in Eight Crazy Nights in 2002, as well as a monkey character in Zookeeper in 2011.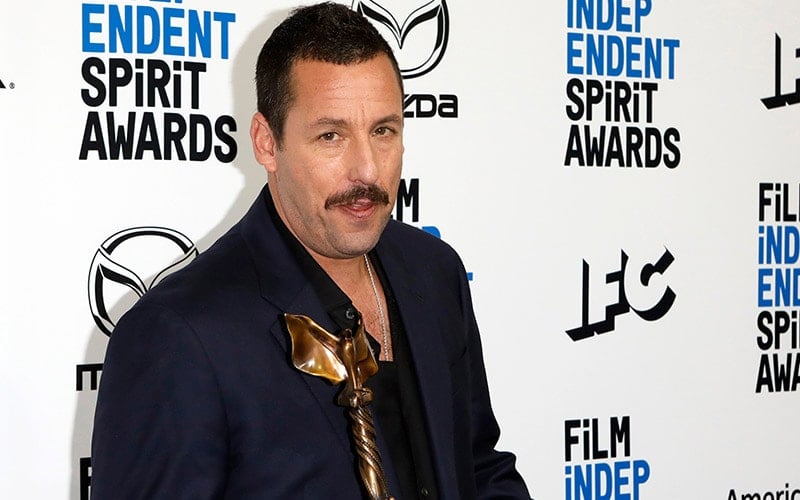 Happy Madison Productions
In 1999, Sandler started his production company, Happy Madison Productions. It takes its name from two popular films that Sandler has starred in and also written – Happy Gilmore and Billy Madison. The first film Sandler produced under this company was Deuce Bigalow: Male Gigolo. It made $92.9 million dollars on a budget of $17 million.
Subsequent films did quite well at the box office and contributed greatly to Adam Sandler's net worth. Some of the top grossers to date are Click, You Don't Mess with the Zohan, Bedtime Stories, Grown Ups, Just Go with It and Pixels. All these movies made more than $200 million in worldwide ticket sales.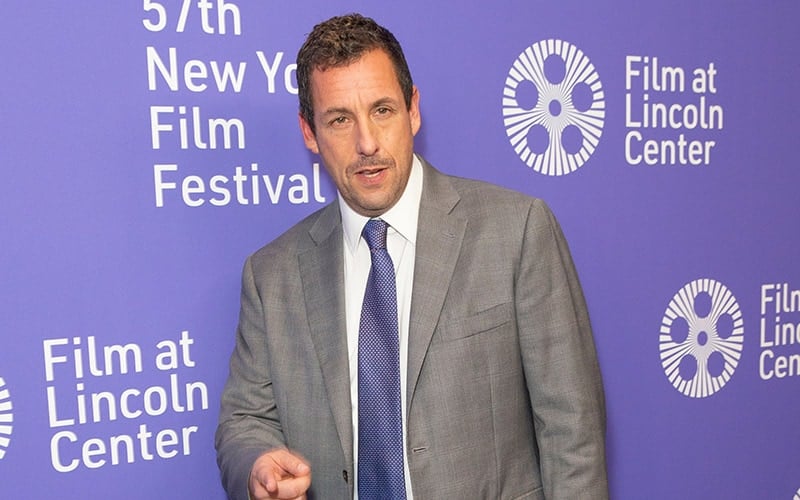 Deal with Netflix
In 2014, Sandler signed a $250 million deal with Netflix for four movies initially. The first original film that he did for Netflix was The Ridiculous 6. At the time of its release, it turned out to be the most viewed movie on Netflix within a period of 30 days. This was followed by six more Netflix movies, including The Do-Over, Sandy Wexler, The Week Of, Murder Mystery, and Hubie Halloween.
In 2018, Sandler returned to stand-up after nearly 20 years when he did the Netflix special 100% Fresh. This was part of the deal that he had signed through Happy Madison Productions. In 2020, Netflix and Happy Madison signed a new contract worth $275 million for a new 4-movie deal.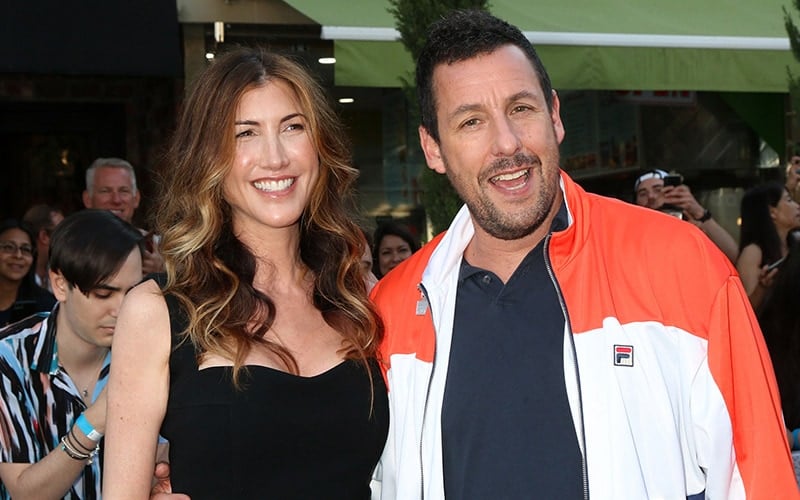 Real Estate & Cars
Sandler also boosts an impressive real estate portfolio, including homes in Los Angeles, Malibu, and Boca Raton. He purchased his Los Angeles home back in 2004 for over $12 million. The more than 12,000 square foot home, which is in the Brentwood area of LA, was previously owned by Goldie Hawn and her husband, Kurt Russell. And the home also has some impressive neighbors, Matt Damon, Steven Spielberg, and Tom Hanks also live close by.
Sandler also purchased a condo in Boca Raton, Florida. The 2,600 square foot condo was originally built in 1981 and last sold in 1999 for $640,000. Today, it's valued at around $1.25 million. And Sandler's Malibu home was purchased in 2001 for $3.9 million.
In addition to real estate, Sandler also a small call collection that reportedly includes a Ferrari 488 Pista (valued at $350,000) as well as a Dodge Challenger SRT Demon, Cadillac Escalade, Lexus LS, Lincoln Navigator, and Cadillac DTS.
Personal Life
In 2003, Sandler married Jacqueline "Jackie" Sandler, they had met on the set of Big Daddy. Together, the couple has two daughters, Sadie, who was born in 2006, and Sunny, who was born in 2008.
His family is no stranger to Hollywood either. Jackie along with Sadie and Sunny have often appeared in his films, most recently the starred in Netflix's The Wrong Missy.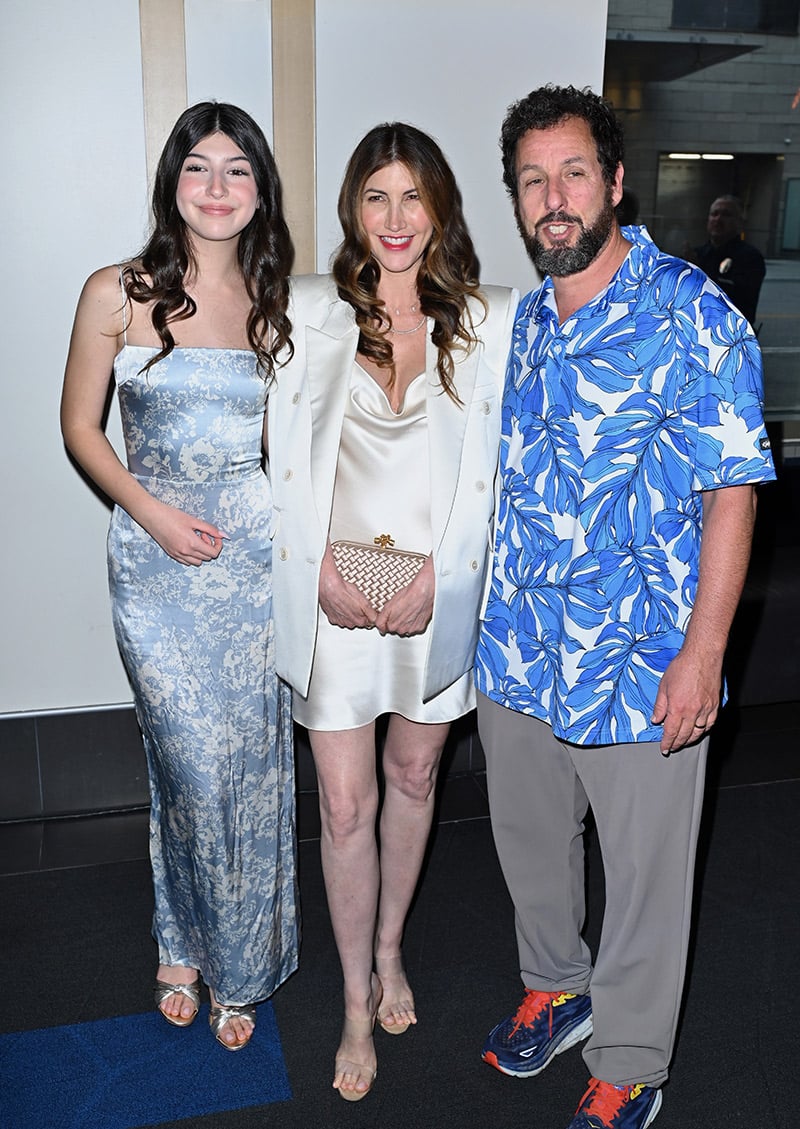 Adam Sandler's Net Worth Today
As of 2023, Adam Sandler's net worth is estimated at $440 million. And while his acting career is largely responsible for that number, his production company, real estate investments, and car collection also impact his net worth.
In 2020, Forbes listed Sandler as one of the top 10 highest-paid actors for the year. Thanks to truly incredible performances in films like 2019's Uncut Gems, which was nominated for countless awards despite being snubbed by the Academy Awards, along with his ongoing producing work, Sandler's net worth will only continue to grow in the coming years.
Recently, fans saw Sandler in Netflix's You Are SO Not Invited to My Bat Mitzvah!, where he shared the spotlight with his wife Jackie Sandler as well as their children, Sadie and Sunny Sandler.
Fans can see Sandler next in Spaceman opposite Paul Dano and Carey Mulligan. The film, which has a budget of $40 million, is expected to release in 2024.