Severance Season 2: Details, News, and Speculation
Severance is one of the most successful shows on Apple TV+. And with the explosive end to season one, it's no wonder that fans are impatient for Severance Season 2.
What is next for the coworkers' innies and outies in the hit sci-fi show? Will they continue to peel back the writing on the wall to discover the truth about Lumon? What does Lumon do anyway?
And what's up with those goats?
As we gear up for Severance Season 2, here's what we know so far about the coming installment. Spoilers ahead from Season 1.
Severance Season 2 Confirmed
Given how successful season one of Severance was, it wasn't a surprise when fans learned that Severance would be back with Season 2. Ben Stiller and Apple TV shared on Instagram that production for Severance Season 2 officially began on October 31, 2022, with filming taking place mostly in New Jersey and New York City.
Severance, which was created by Dan Erickson and partially directed by Ben Stiller, is welcoming Marck Friedman and Erickson as showrunners for Severance Season 2 with assistance from Beau Willimon.
Willimon also wrote the latter half of Season 2 and is set to become the showrunner for Season 3. Stiller will be returning to direct and executive produce alongside Erickson, Friedman, Adam Scott, Nicky Weinstock, Jackie Cohn, Caroline Baron, and Sam Donovan.
Richie Schwartz, of Stiller's production company Red Hour Films, will also be an executive producer for Severance Season 2. Patricia Arquette will also be a producer this time. Mohamed el Masri, Wei-Ning Yu, and Kari Drake are the writers involved in the upcoming season.
In late April 2023, Severance Season 2 was reportedly facing some delays because of tension between Erickson and Friedman. Friedman originally planned to step down before the start of Season 2. However, Apple and Stiller were not able to find a replacement, asking Friedman to return. Apple and Stiller both denied the reports in separate statements.
Unfortunately, production for Severance faced another challenge as it shut down because of the WGA strikes. SAG-AFTRA went on strike not long after.
Severance Season 2 Production
The creators of Severance took a risk in ending Season 1 with such an explosive finale. Before releasing the first season, they didn't have the greenlight for a second season. Thankfully, the week before the Season 1 finale, we got the news that the next season got the go ahead.
After we heard that a next season would happen, director Ben Stiller told Variety, "It's really exciting to see the response from people who are loving the show – and the level of fan engagement…It has been a long road bringing Severance to television. I first read Dan's pilot over five years ago. It has always been a multi-season story and I'm really happy we get to continue it. I'm grateful to our partners at Apple TV+ who have been behind it the whole way. Praise Kier!"
And if we listen to a star from the show Patricia Arquette, we should trust Stiller's direction. She told Esquire, "He's merciless. He never stops. He never stops rewriting, he never stops thinking. Weekends, holidays—you'd get phone calls late at night, you'd get phone calls early in the morning. Ideas. New things. He has incredibly intense focus on everything—every little set piece, every little wardrobe thing. I've never seen anybody so focused on everything."
What Happened in Season 1
Apple TV's official synopsis for Severance reads:
"In 'Severance', Mark Scout (Adam Scott) leads a team at Lumon Industries, whose employees have undergone a severance procedure, which surgically divides their memories between their work and personal lives. This daring experiment in 'work-life balance' is called into question as Mark finds himself at the center of an unraveling mystery that will force him to confront the true nature of his work…and of himself."
In Season 1, the employees of Lumon were able to wake up their innies in the outside world, which led to some shocking discoveries. Helly is revealed to be the daughter of Lumon CEO James Eagen who went through severance to create propaganda supporting the procedure. Mrs. Selvig is revealed to be Mark's boss Harmony Cobel. Mark's wife Gemma, who is believed to be dead, also happens to be the wellness counselor Mrs. Casey on the severed floor.
Erickson talked about the Season 1 finale.
"We tried to make something that gave us some satisfaction, some modicum of joy, but also opens the door for a lot of different new avenues that we're gonna go. It's fun to think about how the events of this episode change the world and change the game for all the characters and how they're not going to have to contend with that," said Erickson.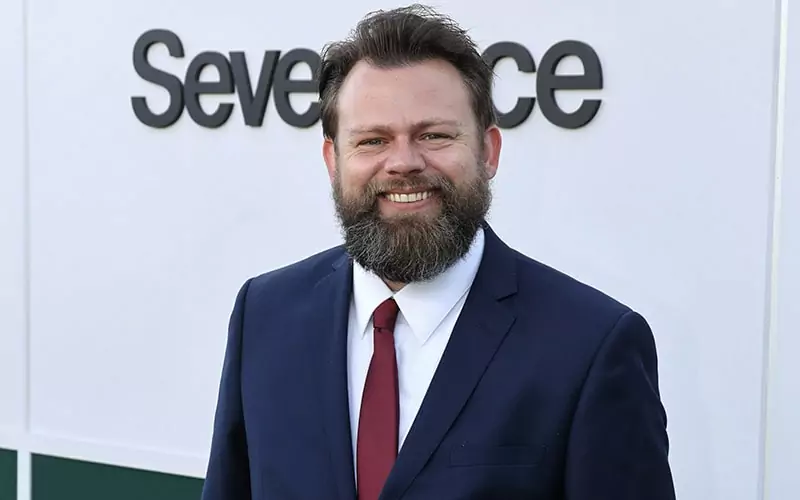 What to Expect for Season 2
As to what to expect, Stiller has teased that there might be more of Severance.
"It has been a long road bringing Severance to television. I first read Dan's pilot over five years ago," said Stiller in a statement. "It has always been a multi-season story, and I'm really happy we get to continue it. I'm grateful to our partners at Apple TV Plus, who have been behind it the whole way."
Severance Season 2 will have 10 episodes. The show's creator revealed to Esquire some hints about what else to expect.
"There's definitely going to be some expansion of the world," said Erickson. "Within Lumon, we're going to see more of the building, and we'll see more of the outside world too."
In January, Arquette teased to Entertainment Tonight what Season 2 would bring. Arquette also said she loves reading fan theories on the internet about the show.
"Be scared, very scared," said Arquette. "I think these guys have been working really hard and come up with a lot of really creative things. They have a whole world in their minds. They just let us in, piece by piece, into what's going on, but I think it will be fun and beautiful."
In August 2022, Tillman kept mum on what to expect from his character in Season 2 in an interview with Esquire. Seth Milchick did a jazz performance in Season 1, and with Tillman being a theater actor, he was pressed if his character would sing in the upcoming season.
"I have no idea. That's all in honestly. I am not trying to evade the question. I have no idea. Ben and Dan are working as we speak and I know they're going to craft something that is incredible, genius, and funny. So we'll see," said Tillman.
Severance Season 2 Theories
Since we don't have many concrete answers on what's to come for Severance Season 2, fans have started speculating. Here are some interesting fan theories that Redditors have developed.
Fans can't get over the line spoken by Helly's father where he says, "One day, you will sit with me at my revolving." Some think that the Eagens can upload their consciousness to become part of the Board.
Does that mean Kier Eagan is still alive in some internet form?
Someone else thinks that Irving's background as a military man could mean he's undercover. And if that's the case, was the severance procedure intended to be used as a military development? How convenient and horrifying would it be if soldiers couldn't develop PTSD because they separated themselves from work?
And what about those freaking goats? Does it have something to do with brain experimentation or cloning?
Severance Cast
As far as the original cast, we'll see the return of the core Lumon employees: Adam Scott as Mark, Britt Lower as Helly, Zach Cherry as Dylan, and John Turturro as Irving. We'll also see Patricia Arquette return as Mrs. Cobel and Tramell Tillman as Milchek. Dichen Lachman comes back as Ms. Casey, and we'll dive more deeply into her character. Christopher Walken will likely return as Burt.
There are also some new faces joining the cast for Severance Season 2, but their characters are undisclosed. This includes Bob Balaban, Robby Benson, Stefano Carannante, Gwendoline Christie, John Noble, Olafur Norri Olafsson, Alia Shawkat, and Merritt Wever.
Severance Season 2 Release Date Speculation
Apple has yet to announce the official release date for Severance Season 2.  And, while Season 2 was originally expected to premiere in 2023, the strikes have delayed initial plans.
It seems likely that Severance Season 2 will premiere in early 2024 at the earliest. This potential release date would come two years after the first season's premiere.
Will There Be More Seasons?
Perhaps an even more pressing question is whether or not we'll get more beyond Severance Season 2. Erickson talked more about the show's future in a recent Esquire interview.
"There's an overall plan for the show. I have an end point in mind, and I intentionally didn't plan it season by season, because I wanted it to be flexible enough that we could get there in two seasons or six seasons. I want to allow us to be surprised by where the show goes. There's a sense of what Lumon is trying to do and the role that our main characters are going to play in that, and where it all will culminate. It's really exciting to think about taking the next step on that trip," Erickson stated.
We're hoping we get all 6 seasons! But until we get word on a Severance Season 2 release date, we'll have to just rewatch Season 1 on Apple TV+.