Vin Diesel is an American-born actor best known for his role in The Fast and the Furious movies and Marvel's Guardians of the Galaxy. Starting his career in the 1990s, Diesel has appeared in more than 55 films and TV series. Additionally, he has worked on about half as many projects as a producer as well.
Vin Diesel's net worth comes mainly from his on-camera work, but it's also impacted by his production company, his impressive car collection, and his real estate investments. Read on to discover Diesel's most profitable projects and trace his career from its beginning until the present day.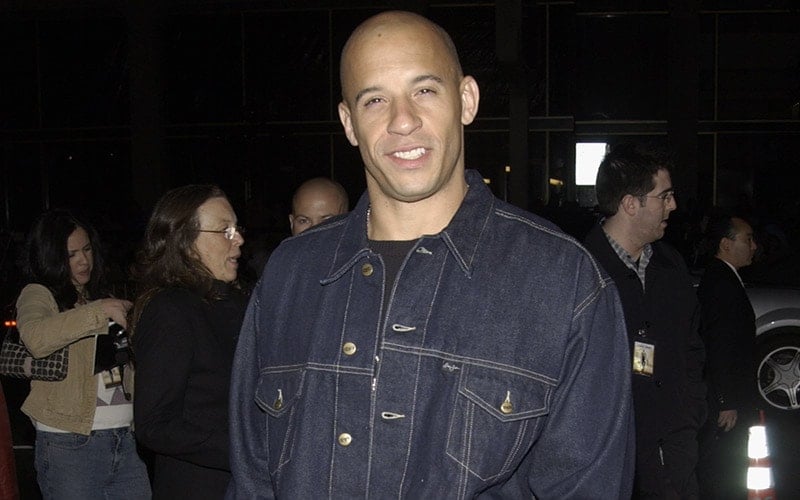 Early Life
Mark Sinclair was born in Alameda County, California, on July 18, 1967. The name, Vin Diesel, is just his stage name. Diesel was raised by his mother, Delora Sherleen Vincent, who was an astrologer. Diesel never met his biological father. Instead, he grew up with his adoptive father, Irving H. Vincent, a theater manager and an acting instructor.
At seven, Diesel had his first stage debut at the Theater for the New City in Greenwich Village, New York City. He appeared in a children's play called Dinosaur Door by Barbara Garson.
During his adolescence, Diesel remained very much involved with theater and decided to join Hunter College in New York. He studied creative writing, which led him to start screenwriting.
Now, if one wonders why Vin Diesel, of all names? It started when he worked as a bouncer at a nightclub in New York. He wanted to have a name that would sound tough for his work. Vin comes from his mother's last name, which is Vincent. Meanwhile, Diesel came from his friends, who considered him energetic.
Acting Career
Diesel had a brief presence in the 1990 film Awakenings. It was his debut on the big screen. After that, however, he didn't appear in any other projects until 1995, when he starred in the short Multi-Facial. Diesel also wrote and directed the film, telling the story of the problems that accompany a multi-ethnic actor as he goes on auditions.
The movie, which was produced on a budget of $3,000, generated some buzz at the Cannes Film Festival. And that buzz got the attention of Steven Spielberg, who would cast him in 1998's Saving Private Ryan.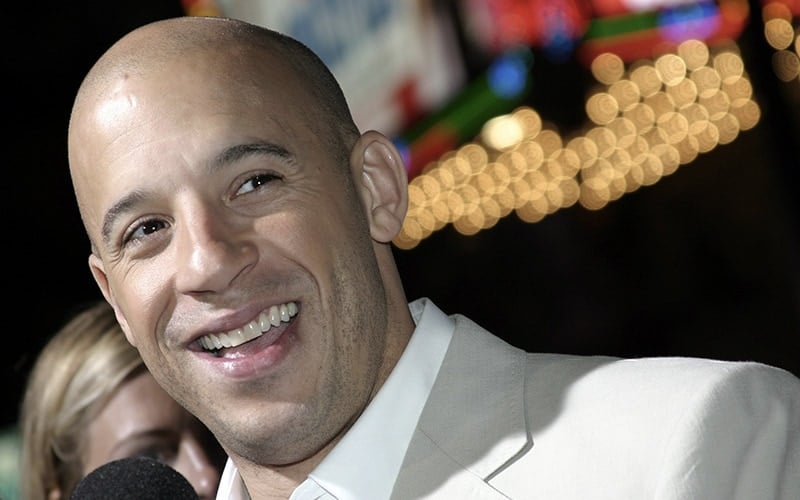 Strays
In 1997, Diesel secured funds to produce the crime drama Strays, which was his first feature-length film. Once again, he not only starred in the film, but he also wrote, directed, and produced the film. It received a nomination from the Sundance Festival in the same year for the Grand Jury Prize.
Saving Private Ryan
In 1998, Vin Diesel was cast as Private Caparzo in Steven Spielberg's Saving Private Ryan. Diesel starred alongside Tom Hanks and Matt Damon in the massively successful project, which grossed over $482 million against its $70 million budget.
Following the success of Saving Private Ryan, Diesel continued to appear in supporting roles in films until his 2000's Pitch Black, which was a surprise hit at the box office, grossing $53 million worldwide on a $23 million budget. It was Diesel's first time starring as the character Richard B. Riddick.
The Fast and the Furious
Next came the leading role in 2001's The Fast and the Furious, where Diesel starred opposite the late Paul Walker and Michelle Rodriguez. The movie was a massive success, grossing over $207 million worldwide on its budget of $38 million. And would be the first of many films from the franchise to have a sizable impact on Vin Diesel's net worth.
Following the project's success, Diesel was offered a role in the next film in the franchise, 2003's 2 Fast 2 Furious, but he turned it down. Instead, he was focused on other projects, including 2004's The Chronicles of Riddick, where he would revisit his Pitch Black character.
The Chronicles of Riddick
The Chronicles of Riddick was not a box office success, barely breaking even on a budget of $105 million with a worldwide gross of $115 million. But Diesel had a long-term plan for the character, despite the poor box office showing.
The Pacifier
In 2005, Diesel changed things up and starred in the Disney action comedy, The Pacifier. He starred opposite Brittany Snow in the film, which was a success at the box office, making just over $198 million on a budget of $56 million.
The Fast and the Furious: Tokyo Drift
Diesel does have a brief yet uncredited cameo in 2006's The Fast and the Furious: Tokyo Drift. In fact, Diesel turned down a cash payment for his appearance in the film, instead negotiating for the movie rights to one of his other film characters, Riddick. Universal Pictures agreed, and in 2013, Diesel produced a smaller-budget film, Riddick. Ironically, Universal was the distributor for the film and took an equity position in the project.
Fast & Furious Movies
In 2009, Diesel returned as Dominic Toretto to the Fast franchise for Fast & Furious. With a budget of $85 million, the movie earned over $360 million globally.
Diesel would continue to start in the franchise for Fast Five (where he was reportedly paid $15 million), Fast & Furious 6, Furious 7, The Fate of the Furious, and F9: The Fast Saga (where he was reportedly paid $20 million plus a cut of profits). He's also working on 2023's Fast X, which will co-star Jason Momoa and Charlize Theron. The movie, which Diesel is currently filming, is set to release on May 19, 2023.
It's reported that for the tenth film in the franchise, the studio has $100 million of the $300 million budget set aside for cast salaries. And Variety is reporting that Diesel will be paid $20 million.
Needless to say, The Fast and Furious movies have had a considerable impact on Vin Diesel's net worth. With Furious 7 being his third-highest-grossing film, The Fate of the Furious being his fourth-highest-grossing film, and Fast & Furious 6 being his sixth-highest-grossing film.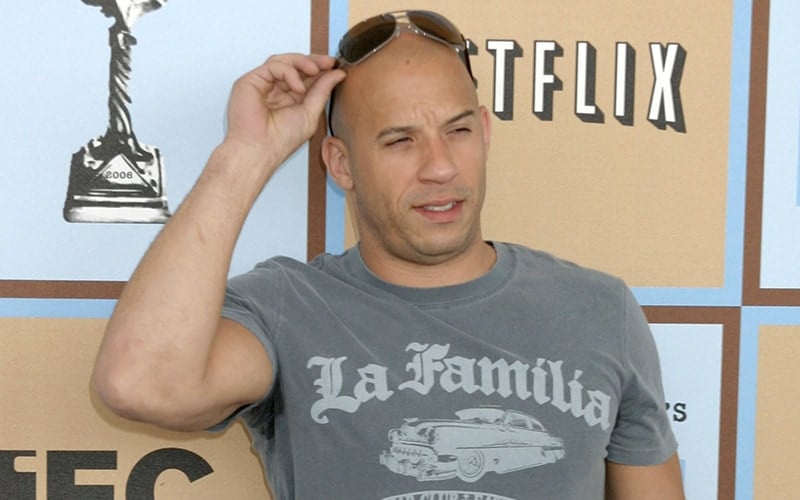 Guardians of the Galaxy
In 2014, Vin Diesel's net worth substantially grew yet again, this time with his entrance into the Marvel Cinematic Universe (MCU) as Groot. Diesel lent his voice to Groot in the James Gunn-written (and directed) film, which starred Chris Pratt as Peter Quill. With a budget of $170 million, the film earned over $773 million globally.
Diesel returned to voice Groot in 2017's Guardians of the Galaxy Vol. 2, which was also a hit at the box office, making $863 million on its $200 million budget.
Next came 2018's Avengers: Infinity Wars and 2019's Avengers: Endgame. Infinity Wars sits in the number two spot on Diesel's highest-grossing films, earning $2.05 billion on its $321 million budget. And Diesel's highest-grossing film, as of 2022, is still Avengers: Endgame. The film earned over $2.8 billion worldwide on its $356 million budget. Additionally, the movie is also the second-highest-grossing film of all time, only beaten out by 2009's Avatar.
Diesel also voiced Groot in 2022's Thor: Love and Thunder and Disney+'s I Am Groot series. He'll also return for 2023's Guardians of the Galaxy Vol. 3, which is scheduled to release on May 5, 2023.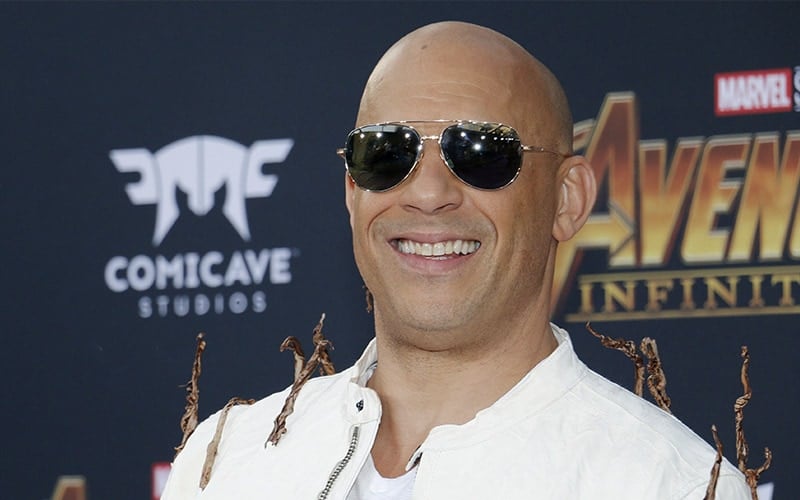 Real Estate & Other Ventures
Also impacting Vin Diesel's net worth are his car collection and real estate investments. When it comes to Diesel's car collection, he's invested in numerous classic and vintage car models, including a 1970 Dodge Charger, a 1973 Chevrolet Camaro Z28 F-Bomb, and a 1969 Dodge Charger Daytona, just to name a few.
In 2000, Diesel purchased his first home in Hollywood Hills. At the time, he spent $562,500 on the property. He eventually listed the property in the market for $1.4 million. In 2014, he purchased a mansion in Atlanta for $3.3 million.
Diesel also owns what real estate vlogger Enes Yilmazer calls the "World's Largest RV", which offers 1,200 square feet of living space across two floors. While it's not truly the world's largest RV, it is considered to be the second most expensive at $1.1 million, sitting behind Will Smith's $2.5 million RV.
Another contributor to Vin Diesel's net worth is his production company, One Race Films. Additionally, Diesel also founded Racetrack Records and Tigon Studios, a record label and a video game development company.
In September 2020, he also ventured into music, releasing the song Feel Like I Do, which was produced by Kygo.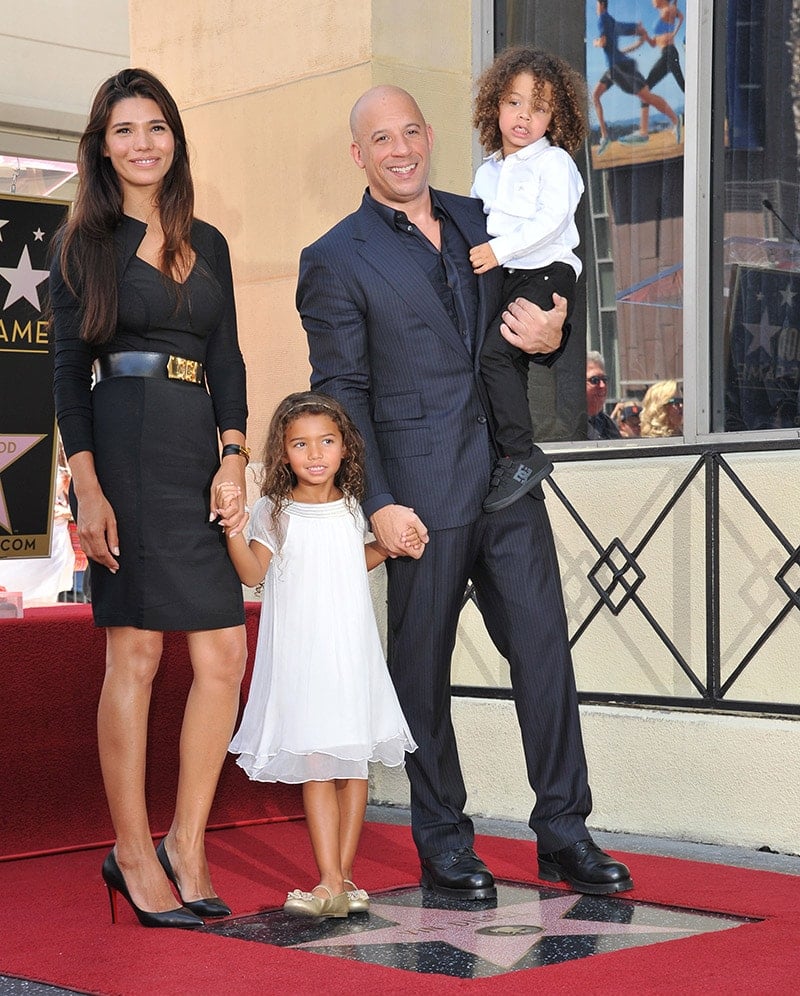 Personal Life
When it comes to his personal life, Vin Diesel generally wants it lowkey and private. Sometime in 2001, he dated Michelle Rodriguez, his costar in the Fast & Furious film. Since 2007, the Hollywood actor has been dating Mexican model Paloma Jimenez.
The couple has three children – two daughters and a son. The youngest daughter was named Pauline in honor of his Fast & Furious costar and close friend Paul Walker, who died in 2013 after a car accident.
Vin Diesel's Net Worth 2022
As of 2022, Vin Diesel's net worth is estimated at $225 million. With the Fast franchise and Marvel films adding more to his net worth, that number will only continue to grow.
Diesel is booked and busy. Fans can expect to see him next in 2023's Fast X and Guardians of the Galaxy Vol. 3, both of which will release in May 2023. He'll also be back as Groot in The Guardians of the Galaxy Holiday Special, which will release in December 2022.
Additionally, he's in pre-production for xXx 4, where he'll reprise the role of Xander Cage. And if that wasn't enough, he has 11 more projects in various stages of development that are in the works.