Caitriona Balfe: 19 Rare and Beautiful Photos of the 'Outlander' Star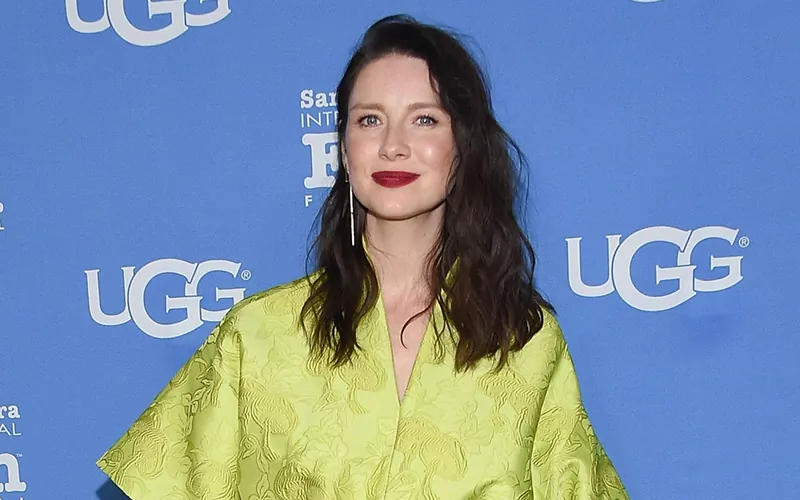 Caitriona Balfe is an Irish actress and model best known for her role as Claire Fraser in the Starz drama series Outlander. While the first half of Season 7 has aired, fans are eagerly awaiting the remaining episodes of the season, which has been announced as the second to last season for the series.
In between filming Outlander seasons, Caitriona Balfe has kept busy with other projects over the years, including 2019's Ford v Ferrari and 2021's Belfast. And, in support of those projects as well as Outlander, Balfe has walked countless red carpets and made appearances at numerous events. And while fans have seen many of those images, there are several truly stunning images of Balfe that have not made it into wide release.
Rare & Stunning Caitriona Balfe Photos
Here, we take a look at 18 of the most beautiful, rare photos of Caitriona Balfe.
18. Caitriona Balfe Stuns with Red Lips
Known for her natural beauty on-screen, seeing Balfe opt for a vibrant pop of color is a nice surprise! She has been spotted sporting the bold lip look at various events, including the SBIFF-Virtuosos Awards in 2022.
17. Caitriona Balfe Dazzles with Bangs
In February 2018, Balfe looked absolutely stunning while attending the EE British Academy Film Awards (BAFTAs) held at the Royal Albert Hall in London, UK. Not many can make bangs look as good as she can!
15. Mini Dress and Strappy Heels at the People's Choice Awards
Balfe attended the 41st Annual People's Choice Awards in 2015. She wore a short black dress with strappy heels and lovely red lipstick!
15. Caitriona Balfe at the Now You See Me Screening
2013's Now You See Me held a special screening, which Balfe attended at the Arclight, Hollywood, California in May 2013.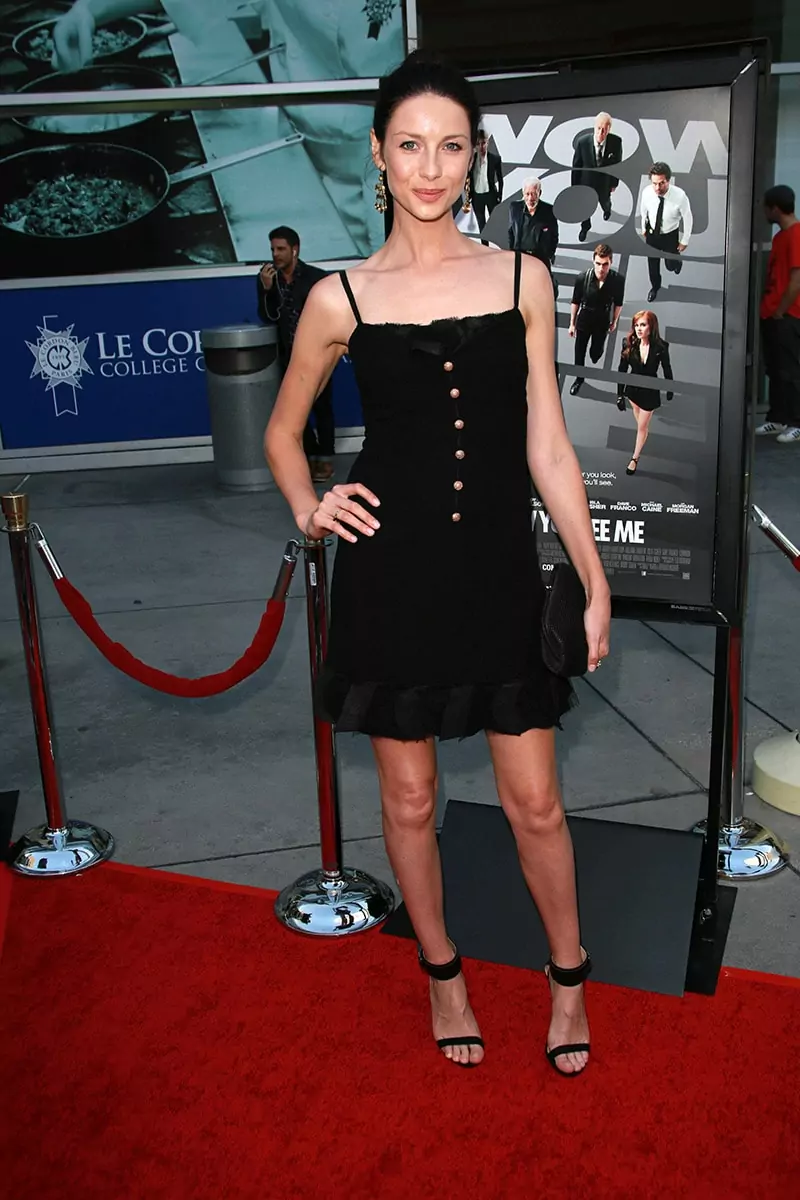 14. A Stunning Close-Up from the Screening
A close up from the same event shows Balfe's natural beauty. Light makeup paired with statement earrings created a beautiful look for Balfe at the screening.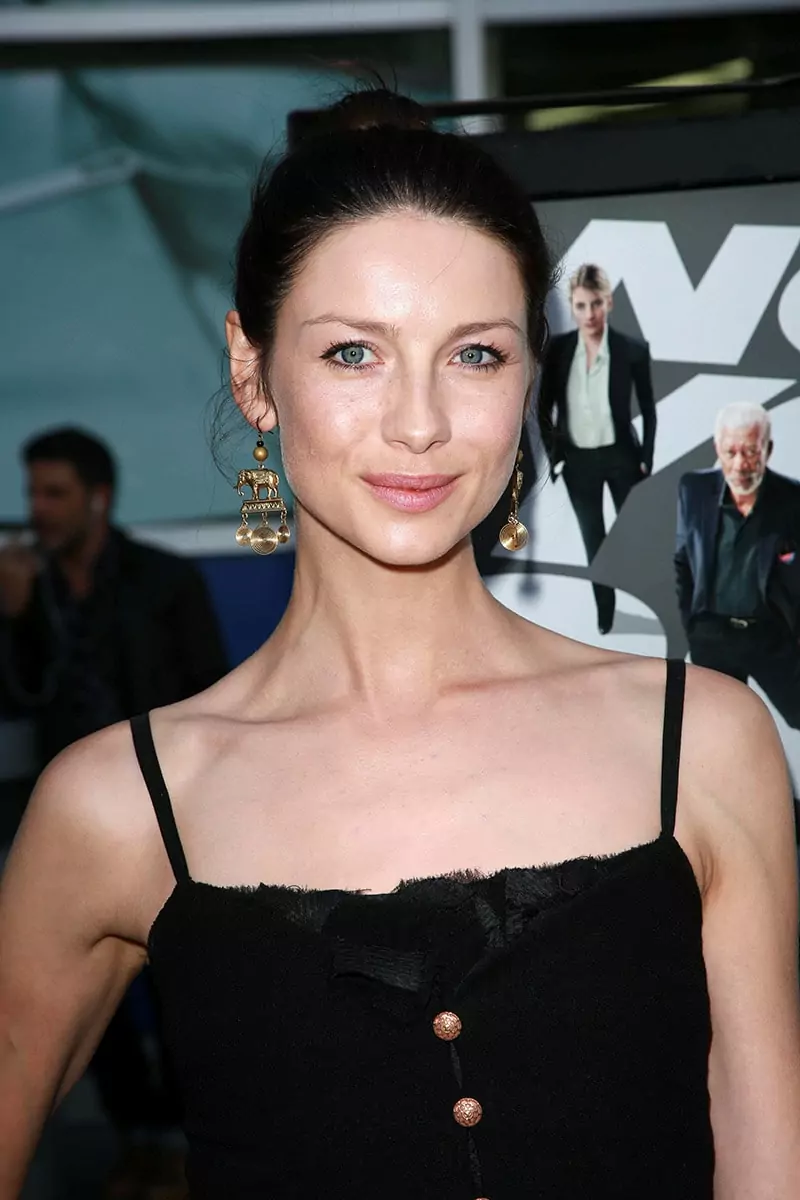 13. Caitriona Balfe at the Oscar Wilde Awards
Balfe attended the 12th Annual Oscar Wilde Awards on February 23, 2017. The event took place in Santa Monica, California at the Bad Robot Studios.
12. A Beautiful Smile
Also taken at same Oscar Wilde event as the last photo, Balfe looked stunning from all angles.
11. PaleyFEST in 2015
Balfe looked stunning in a black jumper at the PaleyFEST 2015 event for Outlander. The event took place at the Dolby Theater on March 12, 2015 in Los Angeles, CA
10. Caitriona Balfe Stuns in an Extraordinary Maxi Dress
At the Ford v Ferrari premiere in September 2019, Balfe walked the red carpet at Roy Thomson Hall. The premiere took place during the Toronto International Film Festival (TIFF) in Toronto, Canada.
The film received raving reviews at the festival. And it went on to gross more than $225 million at the worldwide box office.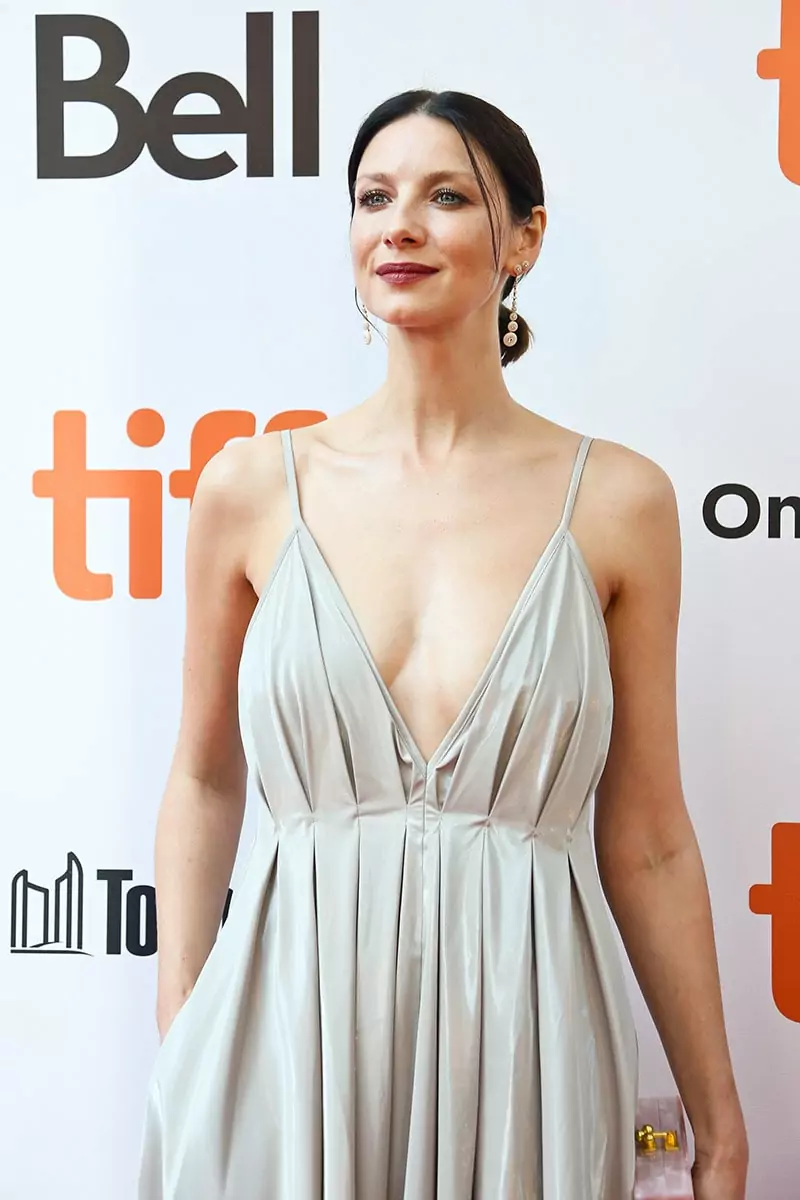 9. Floral Perfection
In December 2019, Caitriona Balfe attended the 22nd British Independent Film Awards in London. With her short bob, she wore a velvet floral dress on the red carpet.
8. Caitriona Balfe at the G'Day USA Gala
Balfe arrived for the G'Day USA Gala in style in a mid-length white silk dress. The event took place on January 25, 2020, in Beverly Hills, California.
G'Day USA is known for bringing together leaders from business, government, creative industries as well as academia. The goal is to deepen the Australia-US relationship as well as highlight Australia's creative, innovative economy and society to the United States.
7. Gala Close-Up
A close up from the same event shows Balfe's natural beauty. With her hair pulled back and simple makeup, she looked absolutely lovely on the red carpet.
6. Full Length Vision in White
One last one of Balfe from the G'Day USA Gala, because this dress is even lovier when you can see the full dress! A timeless classic look for Balfe that not only looks comfortable but effortlessly stylish as well.
5. All Smiles at the Cannes Film Festival
Caitriona Balfe was all smiles at the photocall for her 2016 film Money Monster at the 69th Festival de Cannes. The Jodie Foster-directed film saw Balfe co-starring with George Clooney and Julia Roberts.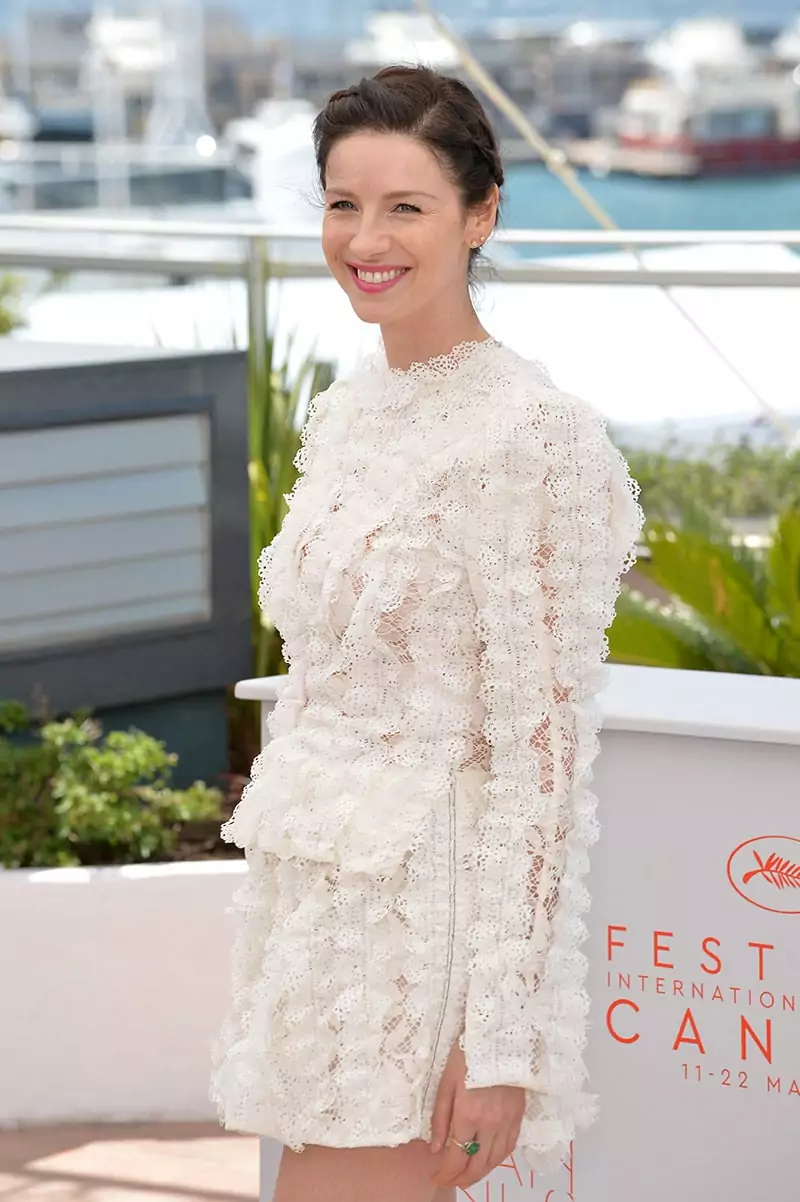 4. A Second Appearance at 2016's Cannes Film Festival
Balfe stunned in a low-cut dress at a second appearance at Cannes Film Festival in 2016, also in support of Money Monster. The film went in to wide release on May 13, 2016, and earned $93 million on its $27 million budget.
3. One More from 2016 Cannes Film Festival
There was no shortage of Cannes magic for Balfe in 2016. She also walked the red carpet for the Cafe Society premiere at the Opening Night Gala.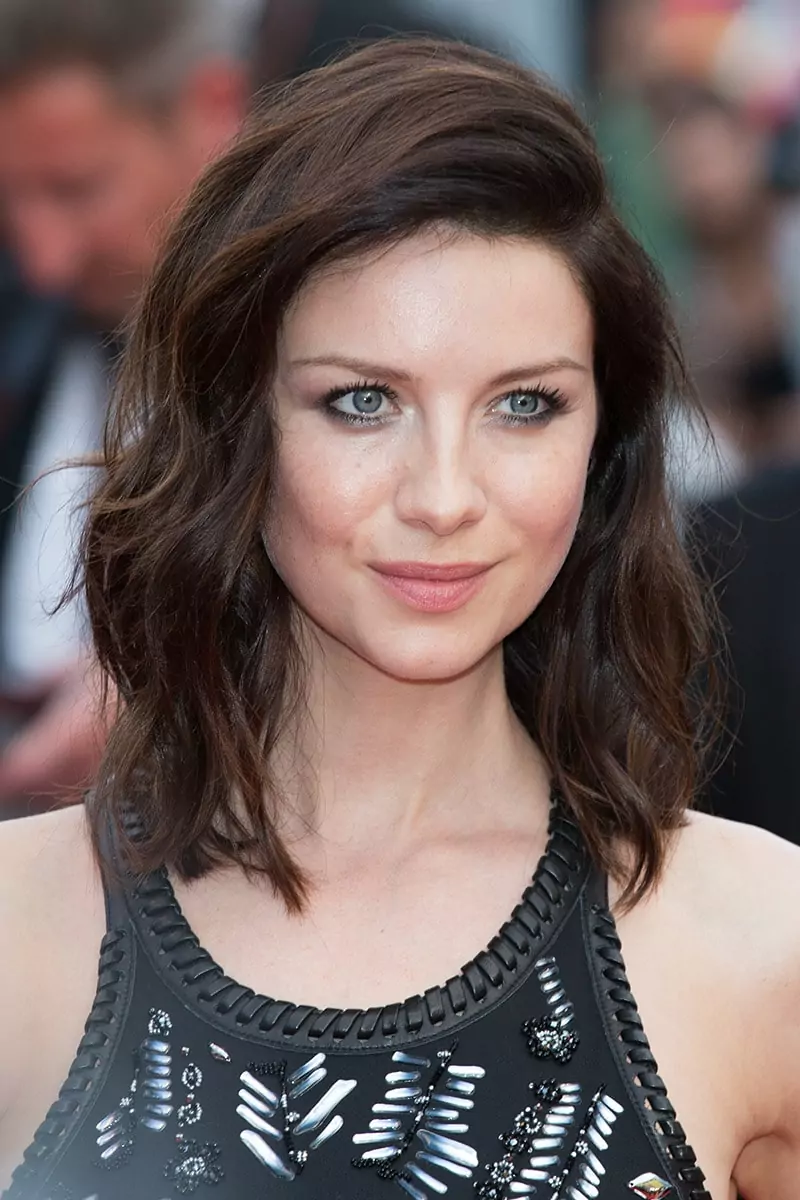 2. Golden Globes Award Glow
Caitriona Balfe was glowing at the 2019 Golden Globe Awards at the Beverly Hilton Hotel. She worn a Moschino-custom designed dress with a large burgundy velvet tulip skirt.
1. Effortless Beauty on the Red Carpet
Our favorite rare Caitriona Balfe photo comes from the 2017 Weinstein and Netflix Golden Globes After Party at Beverly Hilton Hotel Adjacent.
What's Next for Caitriona Balfe?
Next up for Balfe will be filming on Outlander Season 8. Aside from that, she will also star in the 2024 action-thriller, The Amateur, alongside Rami Malek and Rachel Brosnahan. Filming on the project started in London in June 2023, and the film has announced a November 8, 2024 release date.