Sarah Drew Talks 'Grey's Anatomy' Spin-Off Possibility, Ellen Pompeo, and More!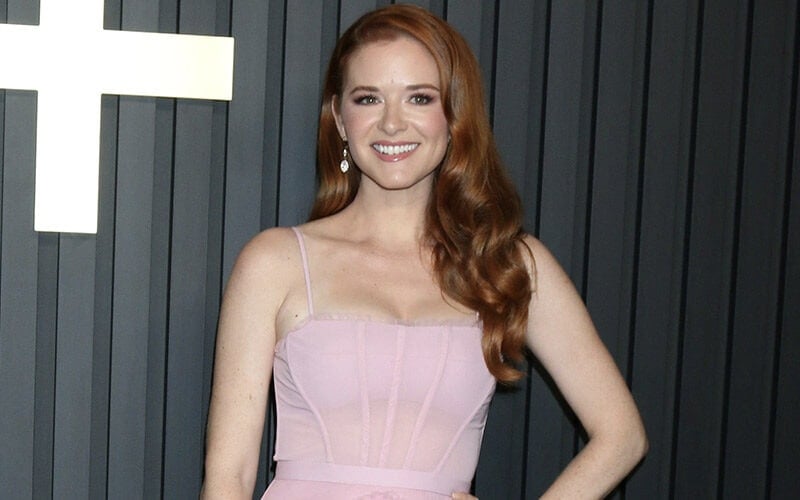 Will there be a Grey's Anatomy spin-off? It's a valid question considering the series' massive success since it first premiered on ABC in 2005. With over 400 episodes and an impressively large viewership, series star Sarah Drew hopes that there is more in store for the series.
Drew, 41. plays Dr. April Kepner on the TV medical drama has revealed that she would love to star in a Grey's Anatomy spin-off with co-star Jess Williams. She even adds that she frequently gets asked about the possibility, as fans love the relationship between Kepner and Dr. Jackson Avery (Williams).
A Grey's Anatomy Spin-Off for Japril
"So many people ask me about a 'Japril' spin-off, and Jesse and I have both been very verbal about how much we would love to see something like that happen." Drew tells Entertainment Weekly.
"We love working together. We love that relationship and any opportunity to get to see them on-screen together more, I think a lot of people would be happy about that. We'd be happy with that, so we'll see." she adds.
Fans can also hold out hope for Drew to make a return to the ABC series at some point in the future as the star notes a return for Dr. April Kepner isn't out of the question. In fact, the last time Drew appeared on the series, the network didn't give her much notice.
"When I came back for the 400th it was like three weeks before we stated shooting. So you never know! That door is always open." Drew notes.
Sarah Drew Talks Ellen Pompeo's Reduced Grey's Anatomy Role
While Drew is excited about the possibility for more Grey's Anatomy in her future, star Ellen Pompeo has repeatedly talked about wanting less involvement in the series.
Pompeo, 52, stars as Dr. Meredith Grey on the medical drama, will only star in eight episodes for Grey's Anatomy Season 19. And Sarah Drew can understand why the star wants to pull back.
"She's been working so hard in this role for so long. It makes sense that she wants to take a breather and pursue some other things, and still keep her foot in the door." Drew says. "I think that's great for [Ellen]. I wish her the best."
Pompeo has experienced a massive amount of financial success from the series, even becoming broadcast television's highest paid actress. However, playing the same role for more nearly twenty years… it's understandable why Pompeo would want to explore other roles.
If ABC launched a Grey's Anatomy spin-off, it would unquestionably be a good way to continue the series without its lead star. What characters would you want to see a spin-off focus on? Sound off in our comment section below!