Denzel Washington's Net Worth: A Look at His Most Successful Projects from 'Crimson Tide' to 'The Equalizer 3'
Denzel Washington is best known for his roles in Traning Day, Antwone Fisher, Fences, and The Equalizer franchise. Since starting his career in Hollywood in the late 1970s, Washington has appeared in over 60 movies and television series.
However, Washington's financial success doesn't just come from his work in front of the camera. Denzel Washington's net worth has also been impacted by his work as a producer and his production company, Mundy Lane Entertainment. Additionally, Washington also has an impressive real estate portfolio. Read on to discover his most successful projects and trace Washington's career from the beginning.
Early Life
Denzel Hayes Washington Jr. was born on December 28, 1954, in Mount Vernon, New York. His father, Denzel Washington, Sr., was a municipal worker and a Pentecostal minister. His mother, Lennis, owned a beauty salon.
When Denzel was 14 years old, his parents divorced, and his mother sent Washington to military school. It was a strategic choice by his mother. Washington later spoke about this in interviews, noting that his running friends at the time ended up serving time in prison.
Washington began attending Fordham University but took a break to decide on his major. He worked at a YMCA camp, where he discovered an interest and talent in acting.
Upon his colleagues' suggestion, Washington returned to Fordham and took up drama. He graduated in 1977 with a degree in drama and journalism.
Acting Career
With his combined natural talent and excellent performance at university, Washington earned a full scholarship to the American Conservatory Theater. He attended for a year but returned to New York to begin his professional acting career.
Washington's first Hollywood film Carbon Copy came out in 1981. However, his film debut actually came four years earlier. In 1977, he starred in the TV docudrama Wilma, where he would meet his future wife.
In 1982, he was cast as Dr. Philip Chandler in the acclaimed medical drama St. Elsewhere. He was in all six seasons, appearing in a total of 137 episodes.
His exemplary performance on the show paved the way for bigger movie roles. Over the next decade, Washington constantly proved his mettle, earning an Oscar Best Supporting Actor nomination for 1987's Cry Freedom, and winning the same award for 1989's Glory. However, most of his films at the time were not big box office performers.
Malcolm X
But when Malcolm X was released in 1992, it marked the beginning of the rapid rise of Denzel Washington's net worth. The film earned $48 million worldwide on a budget of $33 million. He was also nominated for Best Actor at the Academy Awards and at the Golden Globes.
Almost all of Washington's subsequent films would be commercial successes, many of them earning more than $100 million at the box office.
Philadelphia
In 1993, Washington starred alongside Tom Hanks in Philadelphia, where they would get a nomination for Best On-Screen Duo at the MTV Movie & TV Awards. The legal drama raked in $206.6 million globally on a budget of only $26 million.
As of 2023, Philadephia is Washington's third-highest-grossing film.
The Pelican Brief
The same year, Washington joined Julia Roberts in another legal movie, The Pelican Brief. It was another smash hit, earning $195 million on a budget of $45 million.
Crimson Tide
Washington then appeared in the 1995 action thriller Crimson Tide opposite Gene Hackman. It had a production budget of $53 million and earned $157 million worldwide.
Remember the Titans
In 2000, Washington starred in Remember the Titans, a movie that told the true story of a newly appointed African-American coach and his high school team on their first season as a racially integrated team. On a budget of just $30 million, the film grossed over $136 worldwide.
Training Day
Although not as massively successful at the box office as his previous films, Training Day in 2001 still surpassed the $100 million mark in ticket sales, earning $104.9 million over a budget of $45 million. Washington got a salary of $12 million for his work.
More notably, he won his first Academy Award for Best Actor for his performance in the movie. At the time, he was the second African-American actor to earn the award, next to Sidney Poitier, who won the award in 1963.
Antwone Fisher
In 2002, Washington starred as Dr. Jerome Davenport in Antwone Fisher. While not a huge box office success, only making $23 million on a $12.5 million budget, it is one of Washington's most notable films.
Inside Man
In 2006, Washington starred opposite Clive Owen and Jodie Foster in Spike Lee's Inside Man. The crime mystery earned over $186 million at the box office against its $45 million budget.
American Gangster
2007 brought Ridley Scott's American Gangster, where Washington starred alongside Russell Crowe. With a budget of $100 million, the film earned $269 million worldwide.
Additionally, Denzel Washington was nominated for several awards for the film, including the Gloden Globes for Best Actor. And, as of 2023, American Gangster is Washington's highest-grossing film.
The Book of Eli
In 2010, Washington starred alongside Mila Kunis as a nomad in the post-apocalyptic Western film The Book of Eli. With a hefty budget of $80 million, it still nearly earned twice the amount in global ticket sales, grossing more than $157 million. Washington was also a producer of this film.
Unstoppable
In the same year, Washington starred opposite Chris Pine and Rosario Dawson in Unstoppable, a film about a crewless freight train racing toward a city. A veteran engineer and a young conductor are racing against the clock to prevent an all-out disaster.
With a budget of $100 million, the film only grossed $81 million domestically and earned $167 million globally.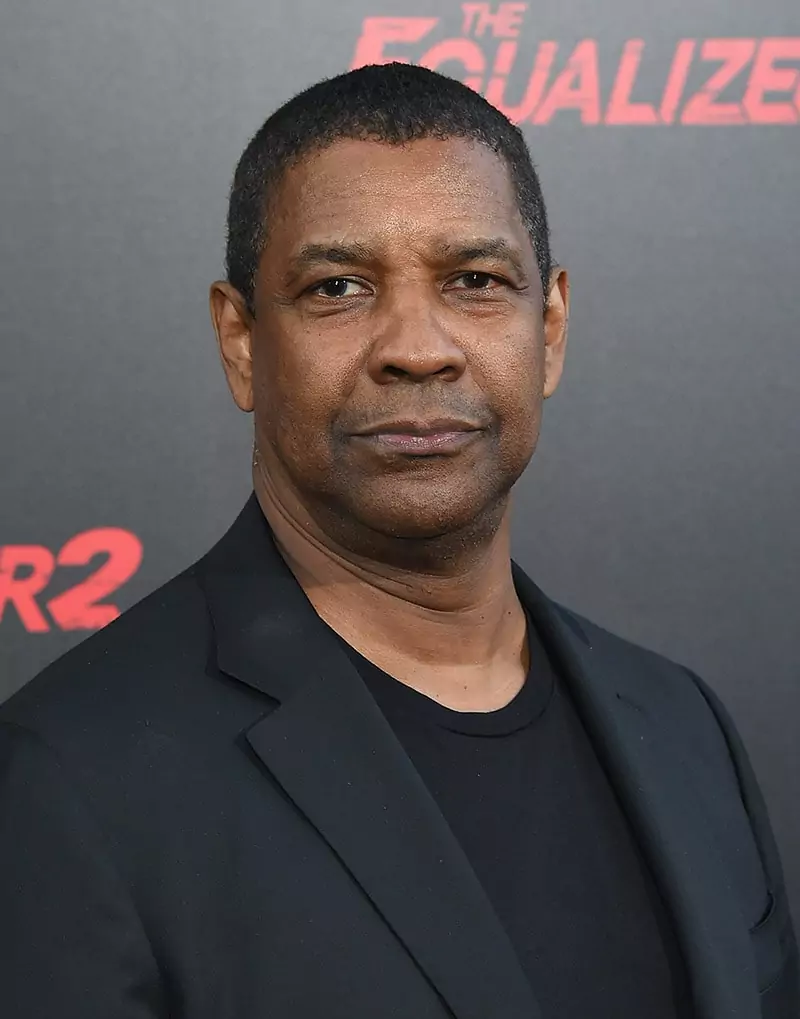 The Equalizer and The Equalizer 2
A significant contributor to Denzel Washington's net worth is The Equalizer films. In 2014, Washington first took on the role of vigilante Robert McCall in the action film. The movie was a massive success, earning $192 million on a budget of $55 million.
Washington reportedly received a salary of $20 million for his role in the flick. Though, it wasn't the first time he received a paycheck of this size. He had also been paid $20 million each for his roles in Out of Time in 2003 and Man on Fire in 2004.
He would receive the same amount for reprising his role in The Equalizer 2 in 2018, where he starred opposite Pedro Pascal. With a budget of $62 million, the film grossed over $190 million globally.
Additionally, he was also a producer for both the original and the sequel. The Equalizer 3 is also currently in pre-production, and Washington is set to return to the role yet again.
The Magnificent Seven
In 2016, Denzel Washington starred in Antoine Fuqua's action-adventure western, The Magnificent Seven. The film, which also starred Chris Pratt and Ethan Hawke, earned $162 million globally against its $90 million budget.
Fences
In the period drama film Fences, Washington not only starred as Troy Maxson, but he also directed and produced the movie as well. While the film wasn't a big commercial success, only earning $64 million on a budget of $24 million, it received no shortage of praise from critics and fans.
Additionally, Washington again earned Best Actor nominations from the Academy Awards and the Golden Globes.
Washington had actually played the same role in the stage production of Fences in 2010, where he won the Tony Award for Best Leading Actor in a Play for his performance.
Recent Work
In 2021, Washington performed spectacularly as the lead character in Macbeth. It earned him Best Actor nominations from the Academy Awards, the Golden Globe Awards, the Screen Actors Guild, and other award organizations.
Also, in 2021, he starred in The Little Things opposite Rami Malek and Jared Leto. The film greatly impacted Denzel Washington's net worth, as Variety reported he was paid $40 million for the role. However, the film didn't perform well at the box office, only grossing $30 million worldwide.
Washington also directed A Journal for Jordan, starring Michael B. Jordan and Chante Adams. Unfortunately, the film was another box office bomb.
Photo Credit: Everett Collection
Other Ventures
While a large portion of Denzel Washington's net worth is credited to his acting work, he also earns a considerable amount from his directing and producing. He owns the production company Mundy Lane Entertainment, which has produced his films like Antwone Fisher and The Preacher's Wife.
Real Estate
Also contributing to Denzel Washington's net worth are his real estate investments. He and his wife, Pauletta, first lived in Toluca Lake, California, and once Washington's career really started to take off, they purchased a home in Beverly Hills in 1992. The couple brought the mansion from former CEO of the Walt Disney Company, Michael Eisner, for $2.675 million.
As a native New Yorker, it is no surprise that Washington also owns a luxurious penthouse with a majestic view of Central Park West. He acquired this property in 2006 for $13 million.
And early in 2022, the couple purchased a spacious 6-bedroom condo in Century City, California, from the granddaughter of the late King Faisal of Saudi Arabia. They paid $10.9 million for the 8,000 sq. ft. property.
Personal Life
Denzel is married to actress Pauletta Pearson. The couple met on the set of Denzel's first movie Wilma in 1977. The couple got married in 1983 and have four children – John David, Katia, and twins Malcolm and Olivia.
Denzel is a devout Christian and has even seriously considered becoming a preacher. But for now, his focus is still his acting, directing, and producing work.
Denzel Washington's Net Worth Today
As of 2023, Denzel Washington's net worth is estimated at $280 million. And while his work in front of the camera is responsible for most of his net worth, it is also affected by his production company and directing work.
Washington's newest project, The Equalizer 3, releases on September 1, 2023. He also has eight additional projects in various stages of development that he'll work on in a producing capacity, including Two Trains Running, Gem of the Ocean, and Seven Guitars.
Washington is also producing The Piano Lesson for Netflix. The film follows the Charles family as they deal with themes of family legacy and more as they decide what to do with an heirloom, the family piano. The film stars Washington's son, John David Washington, as well as Samuel L. Jackson and Ray Fisher.
Additionally, Washington has signed on for Ridley Scott's upcoming Gladiator sequel. The project started filming on June 12 and was scheduled to film through October 2023. However, filming has been paused due to the SAG-AFTRA and WGA strikes. Filming is expected to resume after the strikes finish. At this time, it's unclear if the film will still be ready for its scheduled release date of November 22, 2024.