Jennifer Garner Net Worth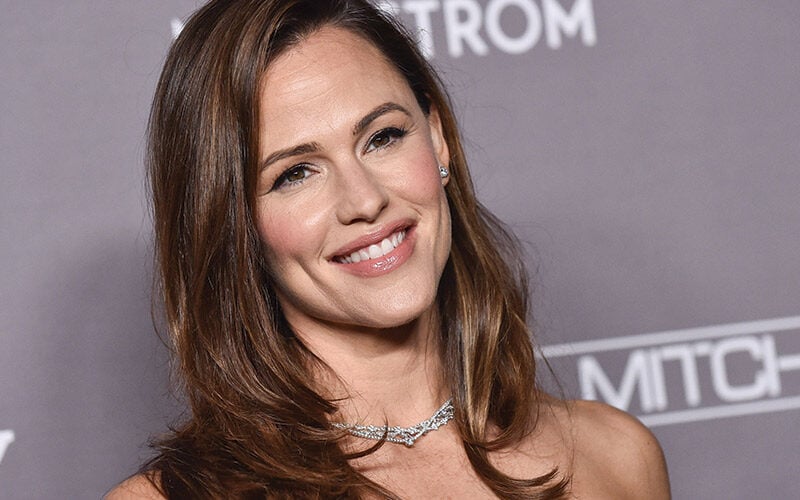 Jennifer Garner is an American-born actress best known for her roles in the ABC series Alias and the movies 13 Going on 30, Daredevil, and Juno. Having started her career in Hollywood in the mid-1990s, Garner has over 65 acting credits to her name.
However, it's not only Garner's work on-camera that has contributed to her financial success. Jennifer Garner's net worth is also impacted by her work as a producer, her organic baby food company, her brand endorsement deals, and her real estate investments.
Early Life
Jennifer Anne Garner was born on April 17th, 1972, in Houston, Texas, to Patricia Ann English and William John Garner. Her father was a chemical engineer, and her mother would become an English teacher. Garner was a middle child with an older and a younger sister.
The family moved to Charleston, West Virginia when Garner was three. And as a child, Garner attended bible school and went to the United Methodist Church each Sunday. But, even when they were teenagers, makeup, nail polish, ear piercings, and hair dye were not allowed for Garner nor her sisters.
Garner went to George Washington High School. And after graduating in 1990, she enrolled at Denison University in Granville Ohio. She initially majored in chemistry but shifted to theater, earning a Bachelor of Fine Arts degree in theater performance in 1994.
Acting Career
Garner moved to New York City after getting her university degree. Soon after, she became an understudy for A Month in the Country at the Roundabout Theatre Company. It's reported that the job earned her $150 per week.
She first appeared on screen in 1995's Zoya, a TV movie. Garner played the daughter of Melissa Gilbert's character. She continued appearing in minor roles in various TV series and films, such as Harvest of Fire, Dead Man's Walk, and In Harm's Way. Additionally, she also played minor roles in Law & Order and Swift Justice.
In 1997, Garner moved to Los Angeles, where she was almost immediately cast in the lead role of the TV movie Rose Hill. Other television projects quickly followed. Among these are roles in Fantasy Island, Significant Others, Felicity, Time of Your Life, Aftershock: Earthquake in New York, and The Pretender.
In 2000, Garner co-starred with Ashton Kutcher in the comedy Dude, Where's My Car?. It was one of Garner's first major roles and box office successes. The film made $73 million at the box office on a $13 million budget.
Alias
Garner got her big break in 2001 when she landed the leading role of Sydney Bristow in the ABC series Alias. In fact, the show's creator, J.J Abrams, had her specifically in mind while writing the part as the two had worked together previously on the WB's Felicity.
Jennifer Garner's salary when she signed on was a respectable $45,000 per episode. But by the last season of the series, this had ballooned up to $150,000 per episode.
Over the show's five seasons, Garner took home a Golden Globe Award and a Screen Actors Guild Award, both for Best Actress. In addition, she got three more Golden Globe nominations and four Emmy nominations.
Alias would be the first major contributor to Jennifer Garner's net worth, which would continue to steadily rise over the next two decades.
Pearl Harbor
At about the same time that Alias premiered, Garner took on a small role in the 2001 box office hit Pearl Harbor. The movie earned $250.7 million worldwide. But her role and salary were not really very noteworthy.
However, this was the film where she would meet her future husband, Ben Affleck.
Catch Me If You Can
In 2002, Steven Spielberg personally called Garner to offer her a role in Catch Me If You Can. The director had seen her in Alias and was impressed by her acting.
Garner played the part of a high-class call girl and spent a day filming her scene with Leonardo DiCaprio. The film ended up making $352 million against a budget of $52 million.
Daredevil
In the 2003 superhero film Daredevil, Garner reunites with Ben Affleck. She plays the co-starring role of Elektra. It was a commercial success, earning $179.2 million, which was more than twice its budget of $78 million. However, fans and critics were not impressed with the movie.
Despite the less-than-stellar critiques from moviegoers, Garner's performance in the film did pave the way for a standalone Elektra film two years later. In fact, the film won her the Favorite Female Action Star at the People's Choice Awards and got her nominated at the Teen Choice Awards.
However, it failed miserably at the box office, making only $57 million against a budget of $43 million.
13 Going on 30
In 2004, Garner starred in the romantic comedy 13 Going on 30 opposite Mark Ruffalo. Released in some countries as Suddenly 30, the movie reportedly earned Garner a base salary of $3 million, along with a percentage of the global earnings. The film grossed $96 million worldwide against its budget of $37 million.
Juno
In 2007, Jennifer Garner's net worth saw another notable bump as she took on the role of Vanessa Loring in Juno. According to reports, Garner agreed to a nominal salary for her role. In exchange, she would receive a percentage of the back-end earnings.
The comedy-drama was produced on a budget of only $7.5 million. But it went on to earn a whopping $232.4 million globally.
Ghosts of Girlfriends Past
In 2009, she teamed up with Matthew McConaughey in the romantic comedy Ghosts of Girlfriends Past. It raked in $102.4 million on a budget of $37.5 million.
The Adam Project
In her most recent project, Garner reunited with her 13 Going on 30 co-star Mark Ruffalo in the Netflix sci-fi comedy-drama The Adam Project.
She and Ruffalo play the parents of Ryan Reynolds' character Adam Reed. The film has had largely positive reviews from critics and viewers. It was released in March 2022 and is available for streaming on Netflix.
Recent Work
Garner has recently appeared as Officer Jennifer Garner in an episode of the sci-fi series Upload. During the pandemic lockdowns, she also appeared in Home Movie: The Princess Bride. It was filmed while the participating actors were in isolation.
Garner is set to play the lead role of Hannah in an upcoming TV thriller miniseries called The Last Thing He Told Me. It will be available on Apple TV+ when it releases, which is rumored to be spring or summer of 2023 at the earliest. Garner is also an executive producer of the show.
Other Ventures
Jennifer Garner's net worth gets a significant boost from several ventures outside of Hollywood as well, including the organic baby food company, Once Upon a Farm, which she founded in 2017. She is also its chief brand officer.
Over the years, Garner has had quite a few brand endorsement deals. For example, she served as the spokesperson for Capital One's Venture Air Miles credit card in 2014. And according to Celebrity Net Worth, Garner could have earned as much as $20 million from the company for her five-year contract.
Garner has also been a brand ambassador for the skincare company Neutrogena since 2007. And recently, she spearheaded the brand's #MakeASplash campaign as she recreated the iconic splash scene from a Neutrogena commercial she did back in 2013.
Real Estate
In 2009, Garner and her now ex-husband Ben Affleck purchased a Pacific Palisades home for $17.55 million, which is quite a bargain considering the asking price was initially $27.5 million. The couple lived in the 5-bedroom, 8-bathroom home until they separated in 2015.
Garner continued to live there with their children until the divorce was finalized in 2018. Garner and Affleck then sold the property to Adam Levine of Maroon 5 for $32 million. In May of 2022, Levine put the property back on the market, this time with an asking price of $51 million.
Shortly after moving out, Garner purchased an $8 million property in the Brentwood Park neighborhood of Los Angeles.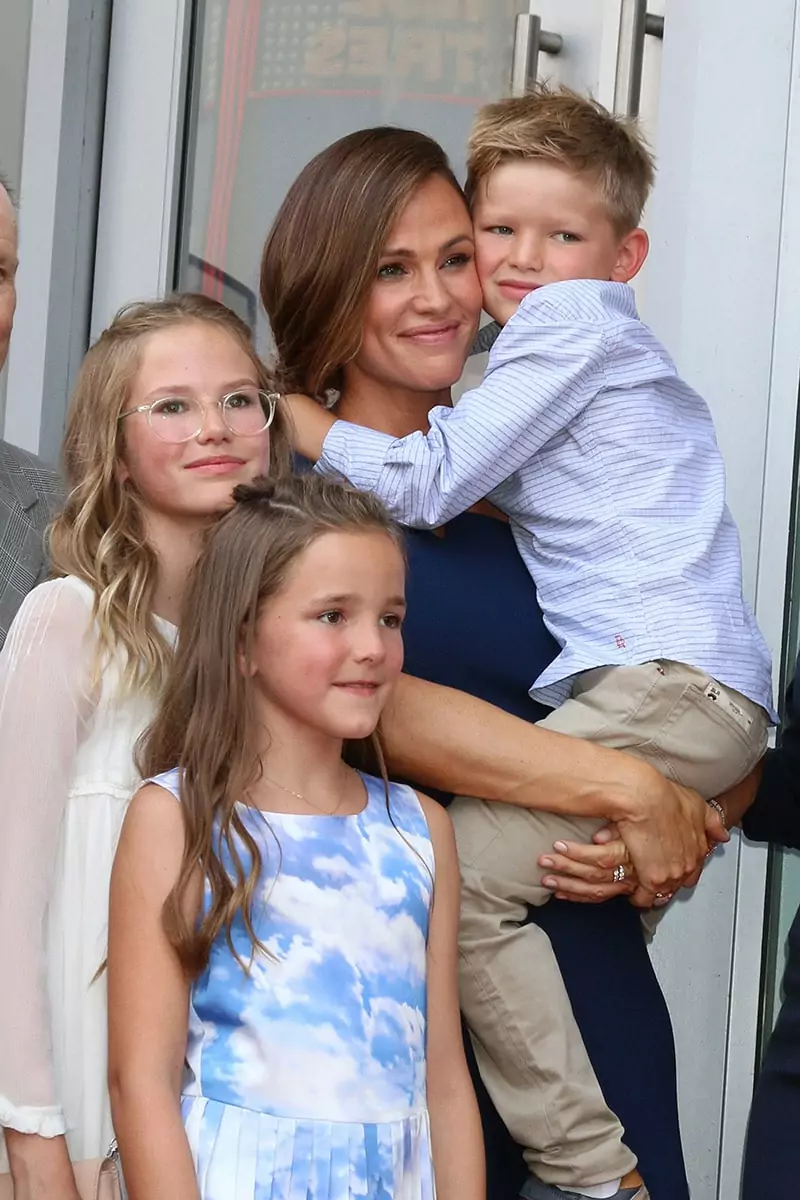 Personal Life
Garner had been married and divorced twice. In 2000, she tied the knot with her first husband, Scott Foley. The couple met while filming Felicity and divorced in 2004.
Her second husband was Ben Affleck. They met on the set of Pearl Harbor in 2000, and they were married in 2005. The couple separated in 2015, and their divorce was finalized in 2018. Garner has three children with Affleck – Violet, Seraphina, and Samuel, whom she lives with in Los Angeles.
Garner is an ardent supporter of early childhood education. Together with actress Halle Berry, Garner supported the passage of a bill for children's protection from the paparazzi.
Jennifer Garner's Net Worth 2022
As of 2022, Jennifer Garner's net worth is estimated at $80 million. And while her acting work is responsible for a sizable portion of her net worth, her work as a producer and entrepreneur in addition to her brand endorsement deals and real estate investments also impacts that value.
Fans of Garner can look forward to seeing her next in Apple TV+'s The Last Thing He Told Me, which is based on the novel of the same name by Laura Dave. She's also scheduled to appear in the reboot of Party Down for Starz.
As of 2022, Garner has 11 projects in various stages of development, including Fantasy Camp, Family Leave, and Yes Day 2.