Shia LaBeouf is an American-born actor best known for his roles in Transformers, The Peanut Butter Falcon, and Honey Boy. However, it wasn't until the late 1990s that LaBeouf started his career in Hollywood. And since that time, he's appeared in over 65 films and television series.
Though, it's not just his on-camera work that has contributed to his success over the years. Shia LaBeouf's net worth is also impacted by his producing and directing work in addition to his real estate investments. Continue on to discover LaBeouf's most successful projects and trace his career from his childhood until now.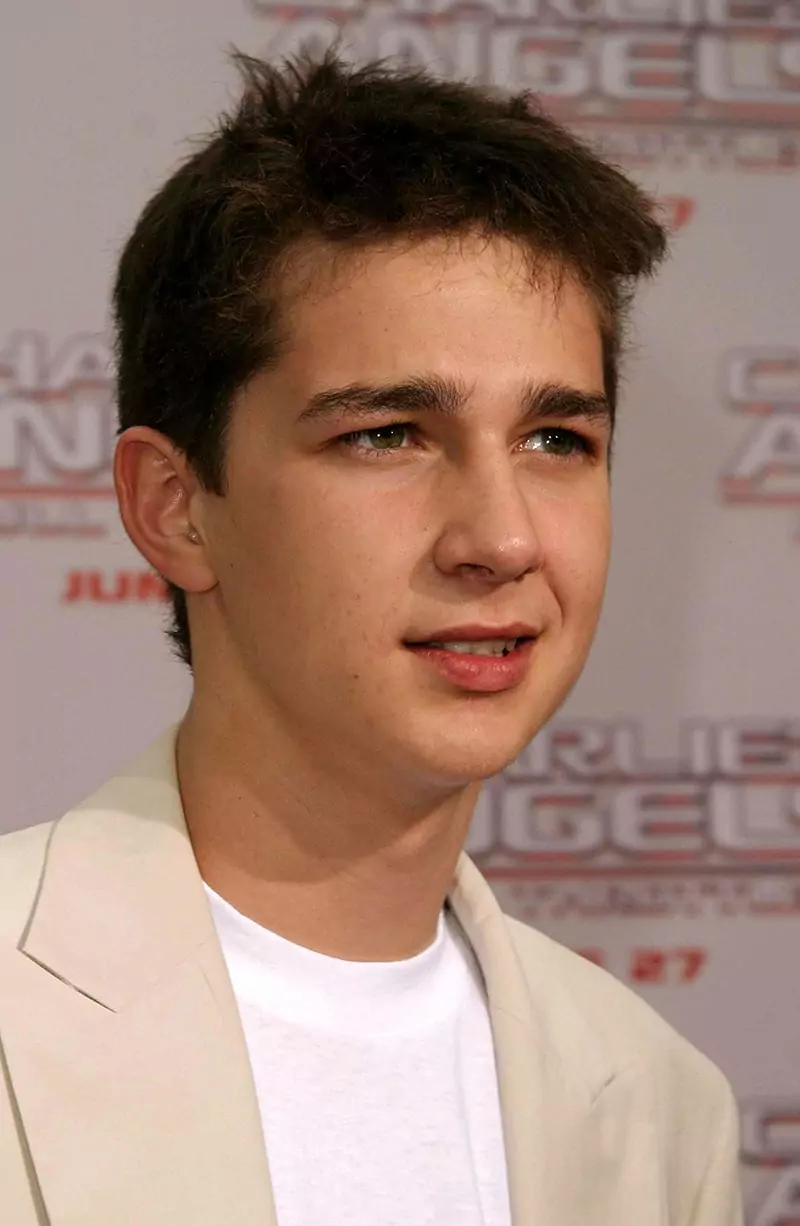 Early Life
Shia Saide LaBeouf was born in Los Angeles, California, on June 11, 1986. His mother, Shayna Saide, was a jewelry designer and dancer. And his father, Jeffrey LaBeouf, is a Vietnam War veteran. Unfortunately, the father became addicted to heroin and was abusive to LaBeouf.
Due mainly to rising financial problems, LaBeouf's parents divorced. So he lived with his mother in Echo Park. And while they were poor, LaBeouf still describes his childhood as a good one. He attended 32nd Street Visual and Performing Arts Magnet in Los Angeles. And he also went to Alexander Hamilton High School.
Acting Career
Even as a child, LaBeouf would take to acting as a diversion from the harshness of real life. When he was 10, he did stand-up comedy performances at The Improv.
LaBeouf says he didn't really want to be a performance artist at first. He only started an acting career to help make money for his family. He appeared in a number of minor roles in various films and television series in the late 1990s. But it wasn't until 2000 that LaBeouf got his breakthrough role.
In 2000, LaBeouf rose to small-screen fame when he was cast as Louis Stevens on the Disney Channel show Even Stevens. The series aired for three seasons, and LaBeouf's work on the show earned him a Daytime Emmy Award.
In subsequent years, LaBeouf would appear in numerous films such as Dumb and Dumberer: When Harry Met Lloyd, Constantine, and I, Robot.
Then, in 2006, LaBeouf joined an ensemble cast in the Emilio Estevez-directed film Bobby. Among the actors he worked with in the film were Anthony Hopkins, Laurence Fishburne, Ashton Kutcher, and Harry Belafonte. The film wasn't a huge box office success, though, as it only grossed $20 million worldwide on its $14 million budget.
In 2007, LaBeouf voiced Cody Maverick, the lead character in the animation Surf's Up. He also starred as Kale Brecht in the psychological thriller Disturbia. It's reported that he earned $400,000 for each of the two movies.
Transformers
2007 would mark a steady increase in Shia LaBeouf's net worth, as this was the year he joined the Transformers franchise.
LaBeouf was cast in the lead role of Sam Witwicky in Transformers. He reportedly received a salary of $750,000 for the film.
In hindsight, this would seem a paltry amount compared to the $709.7 million that the film would earn at the worldwide box office against its $150 million production budget.
Transformers: Revenge of the Fallen
The massive commercial success of the first film brought on a sequel two years later. However, filming was initially delayed because LaBeouf had been in a car accident and was still recovering.
Critics were not very impressed by the film or the cast's performances. LaBeouf was even nominated for a Razzle Award for Worst Screen Couple with Megan Fox. However, the box office results weren't too shabby, with earnings of $836.3 million against a budget of $200 million.
A year later, LaBeouf appeared in Wall Street: Money Never Sleeps, for which he reportedly received $8 million.
Indiana Jones and the Kingdom of the Crystal Skull
In 2008, LaBeouf was cast as the son of Indiana Jones in Indiana Jones and the Kingdom of the Crystal Skull. LaBeouf starred opposite Harrison Ford in the film, which had mixed reviews from critics and fans.
With a budget of $185 million, the film generated revenues of more than $790 million worldwide, making it LaBeouf's third highest-grossing film to date.
Transformers: Dark of the Moon
Another boost for Shia LaBeouf's net worth came with 2011's Transformers: Dark of the Moon. He reportedly received a $15 million salary for the film.
As of 2022, the movie is LaBeouf's highest-grossing film, raking in over $1.1 billion worldwide on a budget of $195 million.
Fury
In 2014, LaBeouf joined Brad Pitt and Logan Lerman in Fury, a World War II film. Again, his performance was lauded by critics. And on a personal note, LaBeouf also says that it was during the filming of this movie that he found God, which led him to convert to Christianity.
Fury was another box office hit for LaBeouf. It made $211.8 million over a budget of $68 million.
Peanut Butter Falcon
In 2019, LaBeouf joined Dakota Johnson in the independent comedy-drama Peanut Butter Falcon. The film was highly critically acclaimed and was also a surprise commercial hit. With a relatively low budget of only $6.2 million, the movie made over $133 million at the global box office.
Honey Boy
In the same year, LaBeouf starred as James Lort in Honey Boy. He was also the writer of the film, which he based on his own father. LaBeouf received multiple Best Supporting Actor nominations for his performance. He also got a couple of nominations for his writing of the screenplay.
The film had a production budget of $3.5 million. It premiered at the Sundance Film Festival and was quickly purchased by Amazon. And in November 2019, the movie became available on Amazon Prime Video.
Recent Work
In 2020, LaBeouf starred in a couple of movies, including The Tax Collector and Pieces of a Woman. He also appeared in the documentary A Man Named Scott as himself and in the biographical drama film Padre Pio as the title character.
Other Ventures
It's not just on-camera work that impacts Shia LeBeouf's net worth. Other than acting in films and on TV, LaBeouf has also directed, produced, and written a number of projects. He has also appeared in a few music videos, most recently for Rainey Qualley's Love Me Like You Hate Me.
Real Estate
Also adding to Shia LaBeouf's net worth is his real estate portfolio. Shortly after the successful showing of his second Transformers movie, LaBeouf treated himself to a $1.8 million home in Sherman Oaks, California. Slightly over a decade later, he listed the property for $2.25 million. Within a couple of months, a buyer purchased it for $2.4 million.
Prior to the sale, LaBeouf had already bought a grander Pasadena mansion for $5.475 million.
Personal Life
Shia LaBeouf was married to British actress Mia Goth from 2016 to 2018. The couple rekindled their romance in 2021, which led to the birth of their daughter in March 2022.
Before the reconciliation, LaBeouf had been in a year-long relationship with British artist FKA Twigs. In 2020, he met actress Margaret Qualley while doing the short film music video for Love Me Like You Hate Me. The two dated until January 2021.
In 2010, LaBeouf also ran the Los Angeles Marathon with an impressive finish time of 4 hours, 35 minutes, and 31 seconds.
Shia LaBeouf's Net Worth 2022
As of 2022, Shia LaBeouf's net worth is estimated at $25 million. While his net worth primarily comes from his acting work, his work producing, directing, and writing, along with his real estate investments, also impact that number.
Fans of LaBeouf can look forward to seeing him next in Francis Ford Coppola's Megalopolis opposite Audrey Plaza, Adam Driver, and Laurence Fishburne. He'll also star in After Exile alongside Robert De Niro.