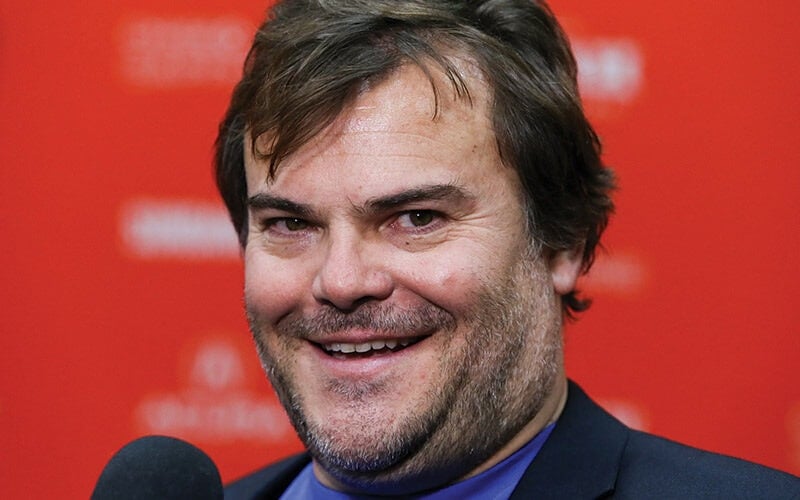 Jack Black is an American-born actor best known for his roles in School of Rock, High Fidelity, and Nacho Libre. Having started his acting career in Hollywood in the mid-1980s, Black has appeared in over 175 films and television series in the last three decades.
However, it's not just his work on the big screen that impacted his massive success. Jack Black's net worth is also affected by his music career, production company, YouTube channel, and real estate investments. Continue on to discover Black's most successful projects and follow his career from the beginning until now.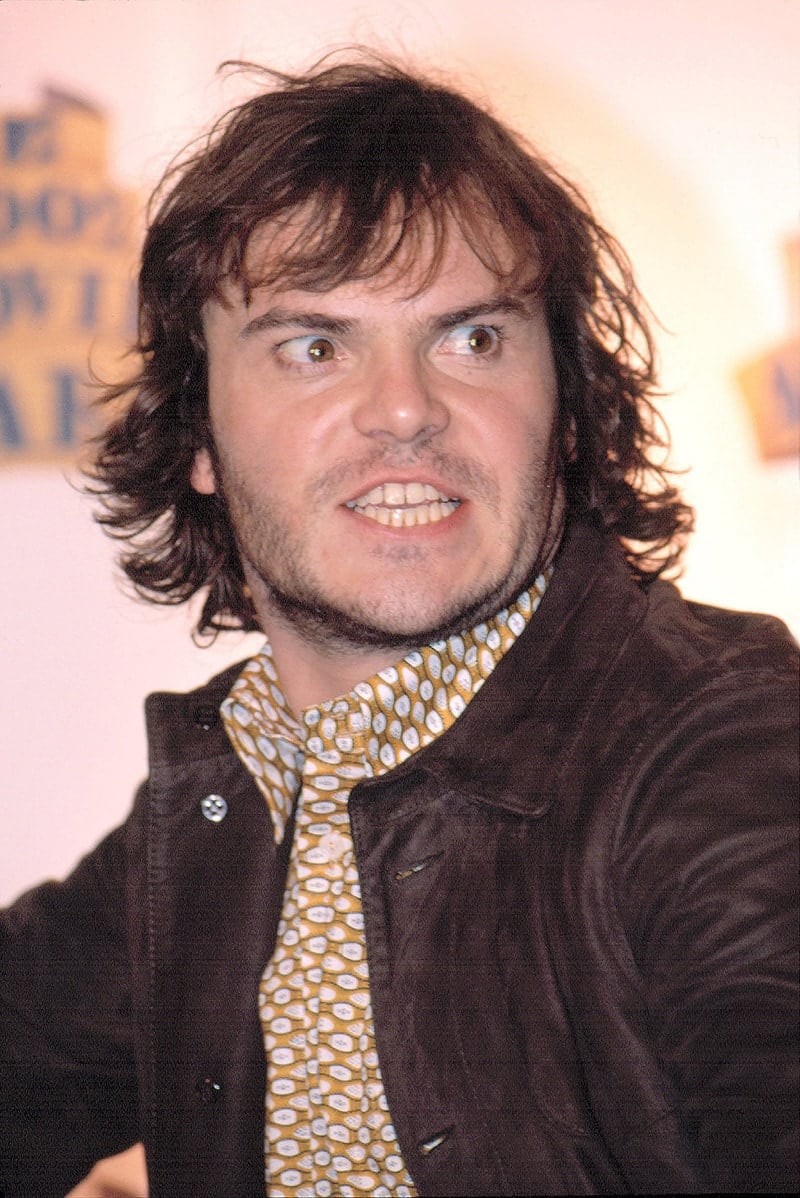 Early Life
Thomas Jacob Black was born in Santa Monica, California on August 28, 1969. His parents, Judith Love Cohen and Thomas William Black, were both satellite engineers. Additionally, Black had three older siblings from his mother's previous marriage – Neil Siegel, Howard Siegel, and Rachel Siegel.
When Black was ten, his parents divorced, and he lived with his father in Culver City. He attended the Poseidon School, a private high school. He also went to the Crossroads School, where he discovered his talent for acting.
Black began attending the University of California, Los Angeles. However, he quit after two years as he decided to become a professional actor instead.
Acting Career
When he was 13 years old, Black did a television commercial for the Activision game Pitfall. He also developed a love for stage productions, joining a theater group formed by UCLA students during his time at university.
Next, Black started getting minor roles on hit TV shows. Throughout the 1990s, he appeared in numerous series like Life Goes On, Mr. Show with Bob and David, Northern Exposure, Picket Fences, The X-Files, and many more.
Black's film debut happened in 1992 when actor and director Tim Robbins cast him as Roger Davis in Bob Roberts. After his appearance in the film, his filming schedule started to increase, and he appeared in at least two movies a year. Some of the biggest films he performed during this period were Dead Man Walking, The Jackal, Crossworlds, and Enemy of the State.
High Fidelity
In 2000, Jack Black's net worth began a steady climb upward when he was cast as Barry in High Fidelity. He gave such a brilliant performance that he got six nominations, including one win, as Favorite Supporting Actor at the Blockbuster Entertainment Awards
The film did not do as brilliantly at the box office though. With earnings of $47.1 million, it barely made enough to profit over the budget of $30 million. Nevertheless, the critical praise led to several major leading roles for Black in subsequent years.
School of Rock
In 2003, Black played the character Dewey Finn in School of Rock. It was another huge hit, especially among the younger audiences. It raked in over $131 million, almost four times its budget of $35 million.
More notably, the film earned Black seven acting nominations, including a Golden Globe for Best Actor. He also won the MTV Movie Award for Best Comedic Performance.
King Kong
Black had his hand at playing the antagonist in the 2005 Peter Jackson production of King Kong. As Carl Denham, Black got another nomination from the Teen Choice Awards. The film earned an impressive $556.9 million at the worldwide box office on a budget of $207 million.
As of 2022, King Kong is Black's fifth highest-grossing movie.
Nacho Libre
The following year, Black again collected nominations with his performance in the comedy-drama Nacho Libre. This would also be the first film that he produced. On a budget of just $35 million, the movie grossed just shy of $100 million worldwide.
Tenacious D in the Pick of Destiny
In 2006, Black produced the musical fantasy film Tenacious D in the Pick of Destiny. However, the film was not a box office hit, grossing only $13 million worldwide on its budget of $20 million.
Kung Fu Panda
In 2008, Black starred in the DreamWorks animation Kung Fu Panda, providing the voice of Po. With a pretty sizable budget of $130 million, the film grossed over $630 million worldwide.
As of 2022, Kung Fu Panda is Black's fourth highest-grossing film.
Kung Fu Panda 2
Black returned twice to the Kung Fu Panda franchise in 2011 and 2016 to reprise his role for the sequels. He came home with multiple nominations both times. The two films were equally successful as the first, earning $665.7 million and $521.2 million, respectively.
Kung Fu Panda 2 also grabbed the spot as Black's third highest-grossing film to date.
Jumanji: Welcome to the Jungle
Another boost to Jack Black's net worth came with the 2017 adventure film Jumanji: Welcome to the Jungle. Black co-stars with Dwayne "The Rock" Johnson in the movie, which generated $962.5 million in global revenue against a budget of $90 million.
Black's salary for the role of Professor Sheldon Oberon is pretty impressive as well. According to reports, he took home a cool $5 million for the gig. He also received two nominations for the film, which still is, as of 2022, his highest-grossing film.
Jumanji: The Next Level
Two years later, Black rejoined the Jumanji cast for the sequel Jumanji: The Next Level. It didn't beat the earlier film's box office record. However, it still had a strong performance, with worldwide earnings of $800 million. The budget for making the film was $125 million.
As for Black's salary, it was also reportedly slightly lower than in the previous movie. Nevertheless, a $3 million paycheck for a non-lead character is still not bad.
As of 2022, Jumanji: The Next Level is Black's second highest-grossing film.
Recent Work
Black has been busy as ever in the last few years, appearing in one film after another. Some of his recent movies include Apollo 10 1⁄2: A Space Age Childhood and Weird: The Al Yankovic Story.
On television, Black hosted Celebrity Escape Room in 2020. He also did a lot of voice acting for shows like Big Nate and Tenacious D in Post-Apocalypto.
Other Ventures
It's not just acting work that contributes to Jack Black's net worth. Aside from being a highly successful actor and comedian, Black also has a thriving music career. He is the lead vocalist and guitarist of the band Tenacious D. They have released four albums and gone on tours with the likes of Pearl Jam and the Foo Fighters.
Additionally, Black also owns the production company, Electric Dynamite. Black has produced numerous films and TV shows through this company, including The D Train, The Polka King, and Happily.
And if that wasn't enough, in 2018, Black also launched a YouTube channel called JablinskiGames. It now has 4.84 million subscribers.
Real Estate
Also impacting Jack Black's net worth is his real estate portfolio. His main residence is in the Los Feliz neighborhood of Los Angeles, which he bought for $6 million in 2010. Black also reportedly still owns a Beverly Hills home that he purchased for $3 million in 2005.
Personal Life
In 2005, Jack Black married Tanya Haden, the daughter of Charlie Haden, a famous jazz musician. The couple actually met while attending the same high school, though they didn't start dating till over a decade later. Fifteen years after high school, they meet again and the rest is history.
The couple also has two children, Samuel and Thomas.
Jack Black's Net Worth 2022
As of 2022, Jack Black's net worth is estimated at $50 million. And while Black worth's net worth primarily comes from his acting, his production company, music career, YouTube channel, and real estate investments also impact that number.
Fans of Black can see him next in Weird: The Al Yankovic Story, which is now streaming on The Roku Channel. He'll also lend his voice to Bowser in 2023's The Super Mario Bros. Movie.
Additionally, he'll return to voice Po in 2024's Kung Fu Panda 4. And he'll also star in the comedy, Oh Hell No, by director Kitao Sakurai. If that's not enough, Black has seven additional projects at the moment in various stages of production.
Recommend

0

recommendations
Published in Celebrity, Celebrity Net Worth