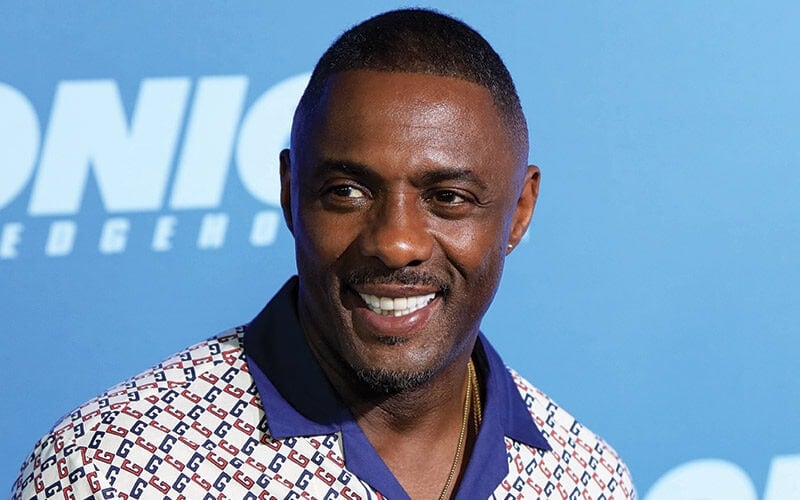 Idris Elba is an English-born actor, best known for his roles in Thor: Ragnarok, Beasts of No Nation, and The Losers. Having started in Hollywood in the mid-90s, Elba has appeared in more than 108 movies and TV series.
However, it's not just his work on the big screen that has contributed to his massive success. Idris Elba's net worth has also been impacted by his music career, his work as a producer and director, and his real estate investments. Read on to discover his most successful projects and trace his career from the beginning until now.
Early Life
Idrissa Akuna Elba was born on September 6, 1972, in the Borough of Hackney, London. His mother, Eve, and father, Winston, married in Sierra Leone and eventually relocated to London. Elba was an only child.
While in school in Canning Town, Elba took an interest in acting. He auditioned for a role in a play at The Stage and got the part, also meeting his first agent during one of his performances. This was also the time that he shortened his name to Idris.
When he was 14, Elba helped an uncle in his DJ business. Learning quickly, Elba started a DJ company of his own a year later.
When he was 14, Elba helped an uncle in his DJ business. Learning quickly, Elba started a DJ company of his own a year later. Elba went to Barking and Dagenham College for a while but left in 1988 as he focused on his music. He secured a £1,500 Prince's Trust grant, leading him to the National Youth Music Theatre. Elba continued to DJ under the name Big Driis. To augment his income, he worked part-time in jobs like cold-calling, tire-fitting, and doing night shifts at the Ford Dagenham.
Acting Career
Elba was in his early twenties when he began auditioning for roles on British television. His first appearances were for minor roles like a parachute instructor and a pizza delivery man. Then, in 1995, he landed a role as a gigolo on Absolutely Fabulous and later as Charlie Carter on the British TV series Bramwell.
Elba continued to do a lot of TV acting, eventually getting a significant role in Law & Order. His performance in the show paved the way for his first TV starring role in the HBO series The Wire.
Elba had his film debut in 1999 when he was cast as Grégoire in the French film Belle Maman. Several minor and supporting roles followed in the next decade. He appeared in movies like Sometimes in April, American Gangster, and The Unborn. He also began to take on starring roles, like in the drama Daddy's Little Girls and the slasher film Prom Night.
The Losers
In 2010, Elba portrayed Roque in The Losers, joining an ensemble cast that included Jeffrey Dean Morgan, Zoe Saldana, and Chris Evans. It received mixed reviews and did not fare well at the box office. It made $29.3 million over a budget of $25 million.
Elba starred in the BBC One TV series Luther in the same year. The role won him his first Golden Globe award for Best Actor in a Miniseries. He also received multiple nominations from the Emmys, the BAFTA, and the Screen Actors Guild for his performance in the series.
Idris Elba's net worth was also impacted by the fact that he was one of the series' producers, earning him an additional $1 million.
Mandela: Long Walk to Freedom
Elba's next film role was as Nelson Mandela in the 2013 film Mandela: Long Walk to Freedom. It got him a well-deserved nomination for Best Actor at the Golden Globes. The box office showing was not very impressive, though, as the movie earned $27.9 million globally against a budget of $35 million.
Beasts of No Nation
In 2015, Elba starred in Beasts of No Nation, a drama based on the experiences of a child soldier, Agu, fighting in the civil war of an unidentified African country. With a budget of $6 million, the film only grossed slightly over $90,000 worldwide. However, the film was praised by both movie-goers and film critics. Additionally, it was nominated for a multitude of awards, including a Golden Globe nomination for Elba for Best Supporting Actor.
Avengers: Age of Ultron
Another boost to Idris Elba's net worth came with his introduction to the Marvel Cinematic Universe (MCU). Intitially, he was cast as Heimdall in the 2011's Thor. He returned in 2013 for the sequel Thor: The Dark World. Both films did spectacularly well at the box office, earning $449.3 million and $664.8 million, respectively.
Avengers: Age of Ultron saw Elba return to the role again, which was another massive success. With a budget of $250 million, the movie earned more than $1.4 billion worldwide.
As of 2022, it's Elba's second-highest-grossing film.
Finding Dory
In 2016, Elba lent his voice to the character of Fluke in Disney Pixar's Finding Dory. The spin-off to 2003's Finding Nemo was a massive box office success. With a budget of $200 million, the animated movie grossed over $1 billion worldwide.
Thor: Ragnarok
The next movie in the Thor franchise came in 2017 with Thor: Ragnarok. The film, which also Chris Hemsworth, Tom Hiddleston, and Cate Blanchett, raked in $854 million over a budget of $180 million. The film's success ranks it as the sixth highest-grossing Idris Elba film to date.
Avengers: Infinity War
Elba's next role in the MCU came with Avengers: Infinity War in 2018. Just on opening weekend alone in the US, it earned $257.7 million, more than half its budget of $325 million. The film smashed box office records worldwide, making more than $2 billion globally after its theater run. Not only is it Elba's highest-grossing film, but as of 2022, it's also the fifth highest-grossing movie of all time.
Fast & Furious Presents: Hobbs & Shaw
Another sizable boost to Elba's net worth came in 2019 with Fast & Furious Presents: Hobbs & Shaw. Elba was reportedly paid $8 million for the role. And the film made over $759 billion globally with a budget of $200 million.
Recent Work
Elba's musical background and talent got him a role as Macavity in the 2019 film adaptation of the musical Cats. It's safe to say that audiences and critics were a bit creeped out by the Tom Hooper-directed film. It under-performed at the box office as well, only grossing $75.5 million worldwide against a budget of $95 million.
In 2020, Elba joined The Suicide Squad as Bloodsport. And then, in 2022, he appeared in a Heimdall cameo in Thor: Love and Thunder. He also starred as Dr. Nate Samuels in Beast and as Djinn in Three Thousand Years of Longing.
Additionally, Elba is set to appear in the film version of the very successful TV series Luther, in which he also starred from 2010 to 2019. And when it comes to the small screen, fans can get their regular dose of Elba in the upcoming Apple TV+ miniseries Hijack.
Other Ventures
Also adding to Idris Elba's net worth is his work in the music industry. It is no secret that Elba has always been active in music. He is a rapper and a music video director. He has also guested in music videos of other artists like Taylor Swift, Madonna, Jay-Z, and many more.
Additionally, Elba has established his own production company called Green Door Pictures. He also reportedly was in talks to make a bid to buy the UK broadcaster Channel 4 early this year.
Real Estate
Real estate investments also have an impact on Idris Elba's net worth. He reportedly owns a $2.8 million home in Hackney, where he had spent time growing up. He also had plans to add a basement to the property to have space to work on his music. But apparently, his neighbors weren't big fans of the proposed addition.
In 2011, he opened an affordable housing project named Elba House in Hackney as well.
"It is well documented that I was in Hackney for quite a long length of time. But just to have someone say: "We are so proud of what you have done we are going to name a building after you that is cost-effective, clean, and new," is a great honor." Elba said of the project, "Everyone has the right to own a home, so I think this is a really good idea."
Personal Life
Idris Elba's wife is Somali-Canadian model Sabrina Dhowre, whom he married in Marrakesh in 2019. He has been married twice before. The first was to Hanne Norgaard from 1999 to 2003. The second was to Sonya Nicole Hamlin in 2006.
Elba has two children, a daughter named Isan from his first marriage and a son named Winston from his ex-girlfriend, Naiyana Garth.
In 2016, Elba was knighted for his services to drama and was named an Officer of the British Empire (OBE). As such, his official title is Sir Idris Elba. In 2013, Essence named him the Sexiest Man of the Year. And in 2018, People's Magazine selected him as the Sexiest Man Alive.
Idris Elba's Net Worth 2022
As of 2022, Idris Elba's net worth is estimated at $40 million. While his acting work is a significant contributor to that number, his work in the music industry, his production company, and his real estate investments also impact his net worth.
Fans of Elba can look forward to seeing him next in the upcoming Apple TV+ series, Hijack. He'll also appear in Luther, the feature film inspired by the TV series. He'll star opposite Andy Serkis and Cynthia Erivo in the movie.
It's also been announced that he'll voice Knuckles once again for 2024's Sonic the Hedgehog 3 and the upcoming TV show, Sonic the Series.
And if that wasn't enough, he has eight additional projects in various stages of development, including a currently untitled Hunchback of Notre Dame project for Netflix, where he's set to not only produce but also star as Quasimodo.