Sean Penn is an American-born actor best known for his roles in Mystic River, Milk, and Fast Times at Ridgemont High. Since starting his career in Hollywood in the mid-1970s, Penn has appeared in more than 70 movies and television series.
However, it's not just his work in front of the camera that contributes to his success. Sean Penn's net worth has also been impacted by his writing, producing, and directing work in addition to his real estate investments. Read on to discover Penn's most successful projects and follow his career from the beginning until the present day.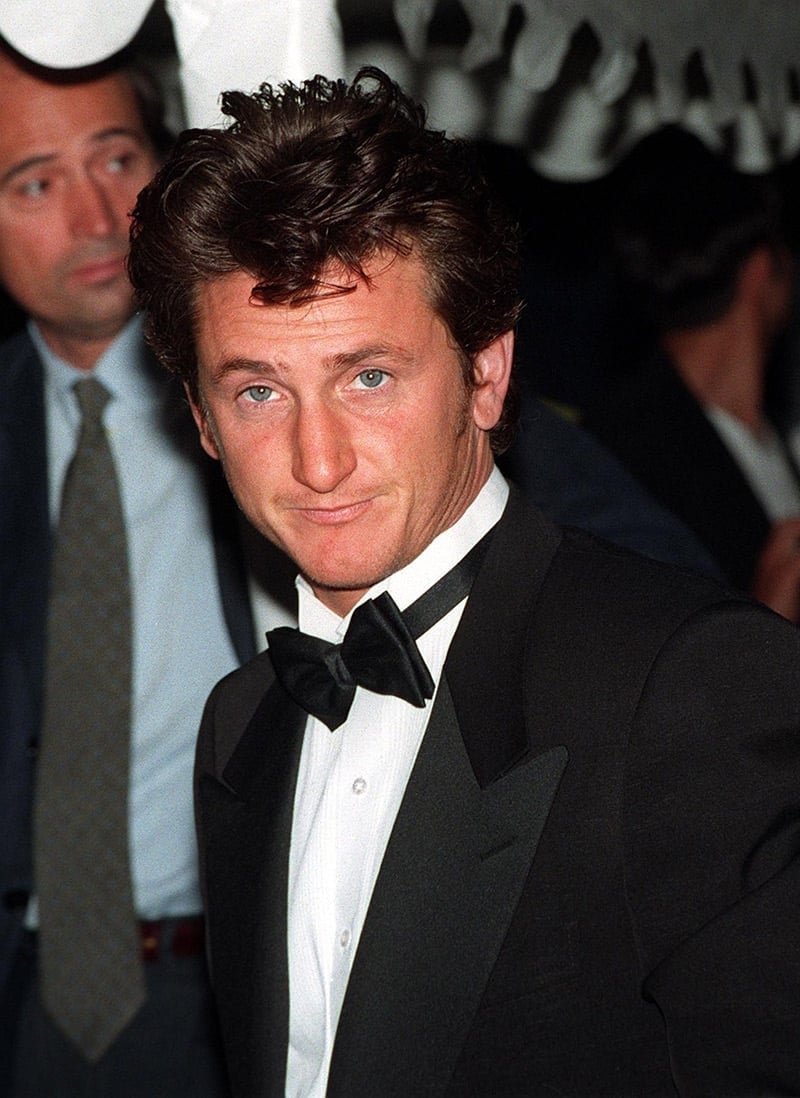 Early Life
Sean Justin Penn was born in Santa Monica, California, on August 17, 1960. His parents were director Leo Penn and actress Eileen Ryan. Penn's older brother, Michael Penn, is a musician. And his younger brother, the late Chris Penn, was an actor who passed away in 2006.
Penn attended Malibu Park Junior High School and Santa Monica High School. Even as a youngster, he had already started making short films with his neighborhood friends, which included the actor brothers Charlie Sheen and Emilio Estevez.
Acting Career
Penn began his acting career with a very small role in the series Little House on the Prairie in 1974. His father, Leo Penn, was one of the directors. He later appeared in an episode of Barnaby Jones in 1979 and then in the made-for-TV movie The Killing of Randy Webster in 1981.
Penn had his big screen debut in 1981 when he was cast in a supporting role in the drama film Taps, along with Tom Cruise. This was followed by a role in the short film The Beaver Kid 2 in 1982.
Fast Times at Ridgemont High
Also in 1982, Penn appeared in Fast Times at Ridgemont High. He played the role of Jeff Spicoli, a stoner surfer character that led to the widespread use of the word dude in pop culture. It was quite a huge hit, collecting $27.1 million in global box office revenue over a budget of $4.5 million.
His next role was as Mick O'Brien in the coming-of-age drama, Bad Boys. His performance made critics take notice, even though it wasn't a big box office success. The rest of the 1980s had Penn performing in a number of crime movies, including Crackers in 1984, At Close Range in 1986, Colors in 1988, and State of Grace in 1990.
Sean Penn's net worth had yet to see substantial growth at this stage of his career despite having appeared in several films. As a result, Penn decided he wanted to take a break from acting and shifted his focus to directing. His directorial debut came in 1991 with the crime drama The Indian Runner, which he also wrote.
Carlito's Way
When 1993 came around, Penn was cast as David Kleinfeld in Carlito's Way. His excellent performance earned him his first Golden Globe nomination for Best Supporting Actor. The film did just moderately well at the box office, making $63.8 million on a budget of $30 million.
Dead Man Walking
Penn finally struck gold in 1995 when he co-starred with Susan Sarandon in Dead Man Walking. The film was a huge hit, raking in $39 million against a budget of $11 million.
Penn's performance in this film earned him his first Oscar nomination for Best Actor. His second nomination would come in 1999 for Sweet and Lowdown and a third in 2001 for I Am Sam.
I Am Sam
Sean Penn's net worth got a sizable boost with 2001's I Am Sam. Additionally, Penn also got a third Oscar nomination for Best Actor for his work in the film. On a budget of $22 million, the film made nearly $100 million at the box office. Penn reportedly received a salary of $5 million for the flick.
In 1997, Penn appeared in five movies, winning the prestigious Cannes Film Festival Award for Best Actor for his role in She's So Lovely. The following year, Penn took a salary of only $150,000 for starring as a womanizing drug addict in the indie film Hurlyburly. Also part of the cast was Kevin Spacey, Meg Ryan, Chazz Palminteri, and Penn's ex-wife Robin Wright.
Mystic River
In 2003, Penn was cast as Jimmy Markum in the Clint Eastwood-directed film Mystic River. Penn had a field day during awards season, hauling Best Actor trophies from the Academy Awards, the Golden Globes, and at least a dozen other award-giving organizations.
Penn's salary for the film is not known, but it is his fourth highest-grossing movie to date. With a production budget of $25 million, the multi-awarded film generated over $156 million at the worldwide box office.
21 Grams
In the same year, Penn also starred in the psychological drama 21 Grams opposite Naomi Watts. It was also a commercial success, making $60.5 million on a budget of $20 million. Once again, Penn's performance was hailed by critics and received multiple Best Actor awards, plus a nomination from the BAFTA.
Milk
Penn's next significant role was in 2008. He starred as the gay activist Harvey Milk in the critically-acclaimed movie Milk. Penn scored his second Academy Award for Best Actor with this performance, as well as a multitude of other awards and nominations.
On a budget of $20 million, Milk earned $54.6 million worldwide.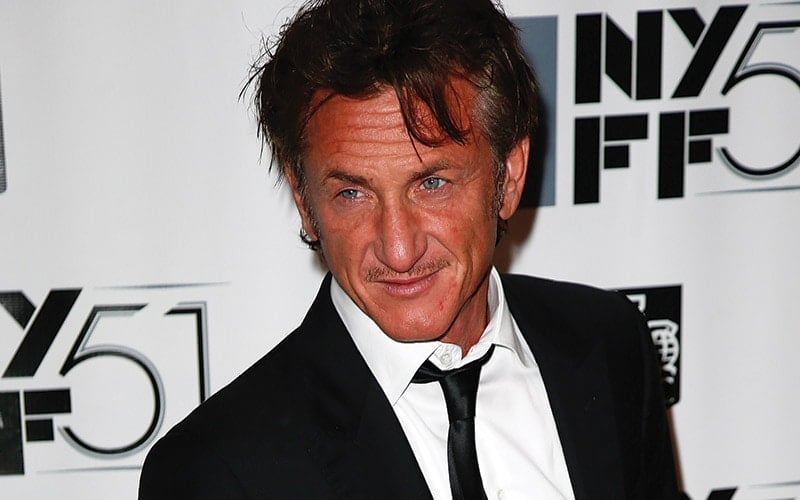 The Secret Life of Walter Mitty
In 2013, Penn joined a star-studded cast in The Secret Life of Walter Mitty, a film adaptation of the 1939 short story of the same title. It was directed by Ben Stiller and did spectacularly well in theaters. It more than doubled its budget of $90 million with earnings of $188.1 million globally.
As of 2022, The Secret Life of Walter Mitty is Penn's second highest-grossing film.
The Angry Birds Movie
In 2016, Penn lent his voice to the character of Terence in The Angry Birds Movie. It was the second voice role for an animated film, the first being in Persepolis in 2007. The animation turned out to be a massive hit, making over $352.3 million with a budget of $73 million.
As of 2023, The Angry Birds Movie is Penn's highest-grossing movie.
Recent Work
Among Penn's most recent appearances were in The Professor and the Madman in 2019 alongside Mel Gibson and in Licorice Pizza in 2021 as Jack Holden. He also co-starred with his daughter Dylan Penn in the 2021 drama Flag Day, which he also directed.
On television, Penn has recently starred in the limited series Gaslit with Julia Roberts. The political thriller show ran for eight episodes.
Other Ventures
Sean Penn's net worth is impacted by a number of additional ventures as well. Aside from being an accomplished actor, having won two Academy Awards for Mystic River in 2003 and Milk in 2008, Penn has also done a lot of work as a director, writer, and producer. Some of the films he has directed include The Crossing Guard and Into the Wild. Penn has also directed a few music videos for musical artists Peter Gabriel and Shania Twain.
Additionally, Penn is the founder of Clyde Is Hungry Films, through which he has produced films like U-Turn and The Pledge. He has also recently founded the independent production company Projected Picture Works. The company's first project is the drama thriller Black Flies, which is currently in post-production. It stars Penn and Katherine Waterston.
In 2018, Penn published his first novel called Bob Honey Who Just Do Stuff.
Real Estate
Also impacting Sean Penn's net worth are his real estate investments over the years. He has owned a few homes in the neighborhoods of Hollywood Hills and Malibu in Los Angeles since the 1980s.
In 1996, he and then wife, Robin Wright, spent $2.1 million for a 2.2-acre property in Ross, California. They did a lot of major renovations that raised the home's value. In 2008, they listed the property for $15 million but were only able to sell it for $8 million two years later.
In 2009, Penn bought a 1.4-acre Malibu home for $3.8 million. The 62-year-old home has three bedrooms, three bathrooms, a guest house, and separate maid's quarters. He put it on the market in 2015 with an asking price of $6.55 million.
Personal Life
Penn has had a very colorful and public romantic life over the years, being married three times and dating a number of actresses. His first known relationship was with actress Elizabeth McGovern, whom he met while filming Racing with the Moon in 1984. They were engaged but eventually broke up. Penn then dated actress Susan Sarandon for a few months.
In 1985, Penn met Madonna, whom he married the same year. The couple got divorced in 1989 amidst alleged rumors of physical assault. Though, Madonna has since said that Penn never hit her.
Penn then started going out with actress Robin Wright. They had two kids – daughter Dylan Frances was born in 1991, and son Hopper Jack was born in 1993. The couple separated in 1995, only to reconcile and get married in 1996. After a seesaw of separations and reconciliations, they went their separate ways in 2010 when their divorce was finalized.
Towards the end of 2013, Penn started dating actress Charlize Theron. Their relationship lasted about a year and a half. The couple worked together in the 2016 film The Last Face, which Theron starred in and Penn directed.
Penn began going out with actress Leila George in 2016. They got married in July 2020, but George filed for divorce less than a year later. The divorce became official in April 2022.
In the 1980s, Penn had several brushes with the law, mostly due to his temper. He was charged with misdemeanors like assault, battery, reckless driving, and various altercations. He was also ordered to undergo 36 hours of counseling for anger management in 2010.
Sean Penn's Net Worth Today
As of 2023, Sean Penn's net worth is estimated at $70 million. And while Penn's acting work does account for a substantial portion of his net worth, it's also impacted by his writing, producing, and directing work in addition to his real estate investments.
Fans of Penn can look forward to seeing him next in Black Flies opposite Katherine Waterson and Mike Tyson. He'll also star in the upcoming TV series C*A*U*G*H*T alongside former Lost star Matthew Fox.
Penn will also star in the drama Daddio opposite Dakota Johnson. The film follows a woman who takes a cab ride from JFK and engages in a meaningful conversation with the taxi driver.