A 'Black Panther: Wakanda Forever' Director's Cut Might Soon Be in the Works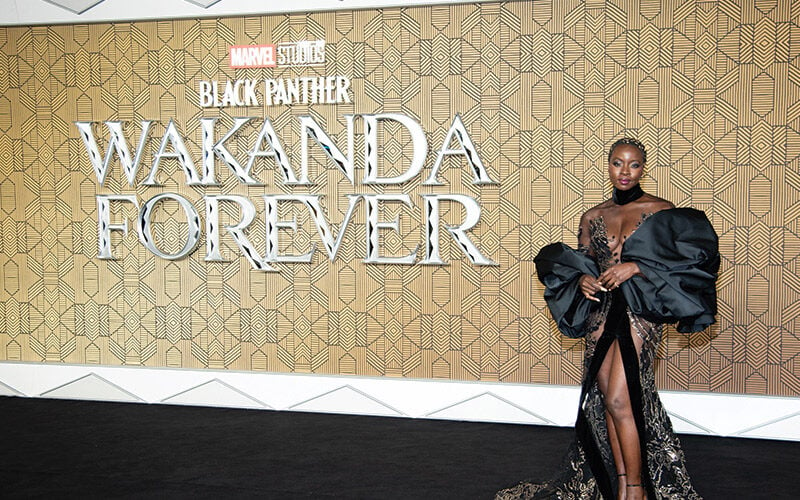 Will there be a Black Panther: Wakanda Forever Director's Cut? Producer Nate Moore is starting to tease the possibility.
Moore is confirming that a number of scenes from the movie did end up on the cutting room floor. The released version of the film has a run-time of 2 hours and 41 minutes. But earlier film cuts were even longer and had to be cut. This naturally leaves fans wondering if director Ryan Coogler's unseen work might soon make its way to the small screen.
"A lot of characters have scenes that are great scenes that the movie just couldn't bear. It's already a relatively long movie, and we wanted to make sure the movie felt as focused as it could, while doing as much as it's doing. But there are some deleted scenes that are really cool. I think there's a spectrum." Moore says in an interview with Collider.
"There's some from the Director's Cut that didn't make it forward. There's some that we played with for a long time, and screened, and screened multiple times," Moore continues.
"We're notorious for tinkering a lot in editorial and trying things. Ryan, by the way, is as well. So, things are in, things are out. 'What about this over here?' So, some are closer to completion, some are pretty raw." he adds.
It All Depends on Black Panther: Wakanda Forever's Box Office Success
Will there be a Black Panther 3? It's another question that fans are actively asking. And Moore has already commented on the possibility saying that it would depend on the success of Black Panther: Wakanda Forever.
Speaking of the film's success, which affects not only the possibility of a third film but also the possibility of a director's cut, Black Panther: Wakanda Forever had the second-largest domestic opening of 2022 last week. It's only beaten out by fellow Marvel Cinematic Universe (MCU) film Doctor Strange in the Multiverse of Madness, which debuted with a $187 million opening weekend box office.
Black Panther: Wakanda Forever brought in $180 million domestically last week and another $150 million worldwide, bringing current box office totals to $330 million globally. 2018's Black Panther, starring the late Chadwick Boseman, grossed more than $202 million on opening weekend. And the film went on to gross over $1.3 million worldwide throughout its theater run.