Chevy Chase is an American actor best known for his roles in Caddyshack, Three Amigos!, and National Lampoon's Vacation. Since starting his acting career in Hollywood in the late 1960s, Chase has appeared in more than 100 movies and television series.
Though, it's not just his work on screen that has contributed to his success. Chevy Chase's net worth is also impacted by his work as a producer and writer, his brand endorsement deals, and real estate investments. Continue on to uncover Chase's most successful projects and follow his career from the 1960s until now.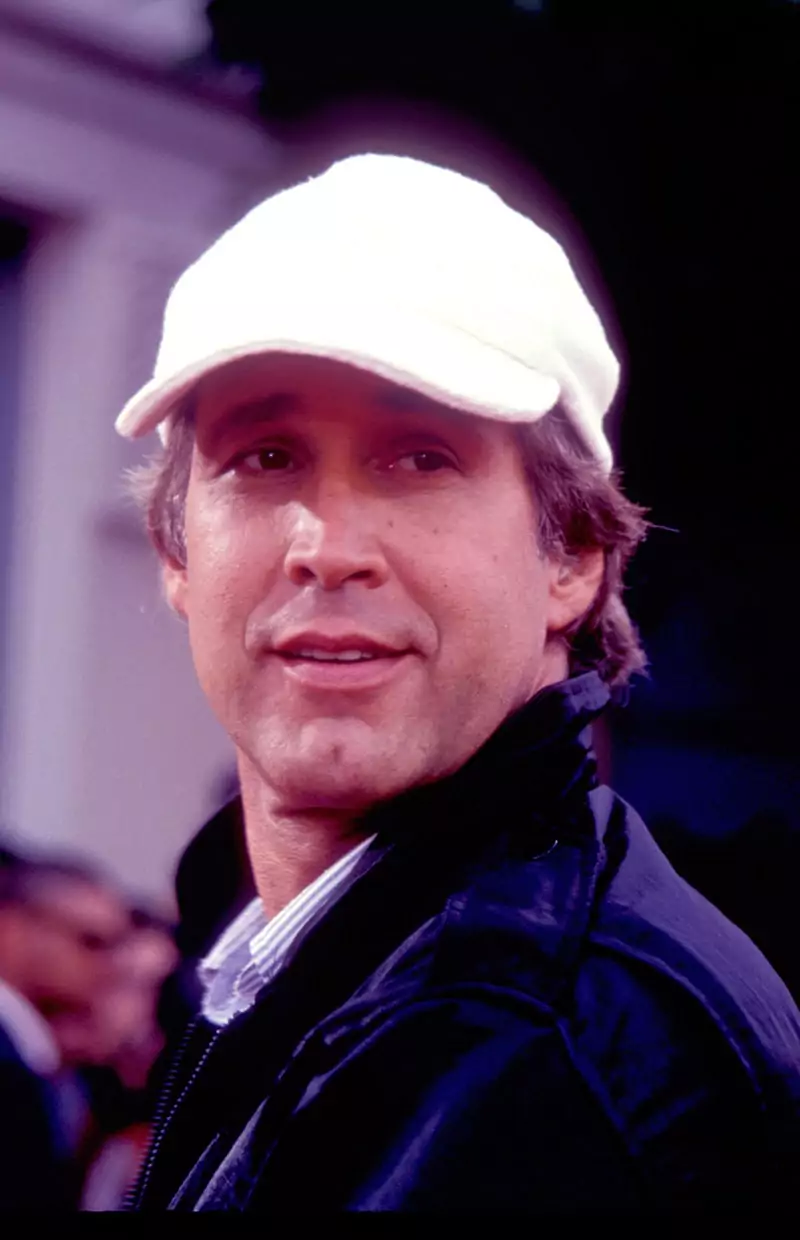 Early Life
Cornelius Crane Chase was born on October 8, 1943, in Lower Manhattan and grew up in Woodstock. His father, Edward Tinsley Chase, was a magazine writer and book editor. His mother, Cathalene Parker Browning, was a librettist and concert pianist. Chase comes from a long line of renowned artists and musicians.
Chase attended the Riverdale Country School but was kicked out. He finished his education at the Stockbridge School, then attended Haverford College for one year. For academic reasons, he transferred to Bard College in Annandale-on-Hudson. Here, he earned his Bachelor of Arts in English in 1967.
Acting Career
Soon after university graduation, Chase co-founded the underground comedy group known as Channel One. He also dabbled a lot in comedy writing, creating spoofs for Mad Magazine and doing scripts for the Smothers Brothers TV show. The latter work would get him a nomination from the Writers Guild of America in 1976.
In 1973, he joined the satirical radio show National Lampoon Radio Hour as a cast member and writer. Here, he worked with Gilda Radner, John Belushi, and Bill Murray, who would all be his co-stars in the soon-to-be-created Saturday Night Live.
SNL (1975)
Chevy Chase's net worth today wouldn't be what it is now had it not for his beginnings at Saturday Night Live. When he first joined the original cast during the 1975 season, Chase's salary was only $750 per week. However, he also received another $800 per week as a writer for the show.
In the one year that he was with SNL, Chase had numerous contributions that are very much being used to this day. He did the show introduction by saying, "Live from New York, it's Saturday Night!" Chase was the original anchor for the Weekend Update segment of the show. It was where his catchphrase, "I'm Chevy Chase… and you're not!" was immortalized.
Chase won two Primetime Emmy Awards for his work on the show. One was for Individual Performance, and another was for Outstanding Writing. Even after his contract as a regular cast member, Chase would return numerous times over the years to appear as himself and play various characters.
In 1978, Chase won the Primetime Emmy again for Outstanding Writing for a Variety Special when he did The Paul Simon Special. In the same year, he would appear in his first starring role in the romantic comedy thriller Foul Play opposite Goldie Hawn. He had earlier had his film debut in the 1974 independent comedy film The Groove Tube by Ken Shapiro.
Caddyshack
Chase would score big in 1980 when he snagged the lead role in the sports comedy blockbuster Caddyshack. He is joined by Ted Knight, Rodney Dangerfield, Bill Murray, and Michael O'Keefe.
The movie did spectacularly at the box office, earning $39.9 million. Eventually, the film would become a classic and spawn a sequel in 1988.
National Lampoon's Vacation Movies
The film franchise that would have the most significant impact on Chevy Chase's net worth would be the National Lampoon's Vacation movies. Chase stars as Clark Griswold alongside Beverly D''Angelo, who plays his wife Ellen Griswold.
The first film, known simply as Vacation, came out in 1983 and was a roaring success. It made a total of $61.4 million at the box office, which would be around $184 million today after adjusting for inflation.
The flick spawned four sequels. European Vacation was released in theaters in 1985, drawing $49.4 million in ticket sales.
In 1989, National Lampoon's Christmas Vacation came out with a worldwide box office gross of $74.4 million. Chase's salary for the first two films is unknown, but for this third installment, he was paid $6 million for his acting work.
Vegas Vacation, the fourth film, came out in 1997. Chase would receive a slightly smaller paycheck of $4 million. Nevertheless, the movie generated $36.4 million worldwide.
The next release would be a short film that debuted online in 2010 entitled Hotel Hell Vacation.
Chase and D'Angelo would be back on the big screen in the 2015 reboot of the movie franchise. In Vacation, they would play the parents of the film's leads, played by Ed Helms and Christina Applegate.
With a considerably larger budget of $31 million, it was another blockbuster with total gross earnings of $107.2 million.
Fletch
Chase was at the height of his career by the mid-1980s and was earning around $7 million per film. This was his salary for the comedy thriller Fletch in 1985, which was based on the Gregory McDonald novel of the same title.
The film raked in $59.6 million from theaters around the world. And Chevy Chase's net worth also received another $7 million boost for the sequel Fletch Lives, which came out in 1989. This second film brought in $39.5 million in ticket sales.
Spies Like Us
In the same year, Chase starred in the spy comedy film Spies Like Us alongside Dan Aykroyd, Donna Dixon, and Steve Forrest. It was received very well in theaters, opening with $8.6 million in ticket sales over the first weekend. It went on to earn $60.1 million globally.
Three Amigos! (1986)
In 1986, Chase would co-star with fellow Saturday Night Live veterans Martin Short and Steve Martin in Three Amigos! The result was a box office hit that was also highly acclaimed by critics. It drew in $39.2 million of gross earnings from theaters worldwide.
Memoirs of an Invisible Man
The next decade didn't start strong for Chase, who had a series of flops. It began with Nothing but Trouble in 1991, followed by Memoirs of an Invisible Man in 1992, for which he received a $6 million salary.
He did win a Saturn Award for Best Actor. But unfortunately, the film only made $14.4 million at the box office.
Last Action Hero
Chase appeared in the huge 1993 blockbuster Last Action Hero, which earned $137.3 million on a budget of $85 million. However, he did not make much from the film as he only had a quick cameo role.
In the same year, the comedy actor became the host of The Chevy Chase Show. However, the gig did not last very long. It received poor ratings, and after five weeks, the talk show was canceled.
Cops & Robbersons
Next was the 1994 crime comedy Cops & Robbersons. Chevy Chase's net worth got another $4 million boost from his work on the film, which grossed only $11.4 million in theaters.
Man of the House
In 1995, Chase starred in the moderately successful comedy Man of the House, where he co-stars with Farrah Fawcett and teenage heartthrob, Jonathan Taylor Thomas.
It made a decent $40 million from theaters, and Chase received $2 million for his role.
Community
In 2009, Chase would find himself playing the role of a millionaire and unlikely college student in the sitcom Community. The multi-awarded television show aired for six seasons, and Chase appeared in 83 of the 110 episodes.
Hot Tub Time Machine
A year into the show, Chase also starred in the sci-fi comedy Hot Tub Time Machine. It earned quite well at the box office, drawing in a total of $64.8 million.
Recent Work
Among Chase's most recent appearances were in the Australian comedy The Very Excellent Mr. Dundee and in The Last Laugh with Richard Dreyfuss.
In 2021, he voiced the character of King Karoth in the animated sci-fi film Panda vs. Aliens.
Other Ventures
Also adding to Chevy Chase's net worth, outside of his acting and writing work, are his brand endorsements over the years. Some of those endorsements include Doritos, Dollar Rent-a-Car, the History Channel, AFLAC Insurance, Chase Manhattan Bank Sapphire Credit Card, and Old Navy Clothing.
Real Estate
A nominal portion of Chevy Chase's net worth can be found in his real estate portfolio. Chase and his wife Jayni Luke had been living in a home in the gated community in the Pacific Palisades since 1990.
In 1994, they put the property up for sale with an asking price of $3 million. The property would sell in 2005 for an undisclosed amount. These days, the couple spends most of their time in their Bedford home in upstate New York.
In 2018, Chase purchased a one-bedroom apartment in Park Slope, NY with his youngest daughter Emily Evelyn Chase. They paid $912,000 for the property. In December 2021, they put it on the market. It was sold in early 2022 for a small profit with a price of $989,000.
Personal Life
Chevy Chase has been married three times. The first was to Susan Hewitt, whom he married in 1973 and divorced three years later.
His second marriage was to Jacqueline Carlin, and lasted from 1976 to 1980. Chase and Carlin share one son.
Chase is now married to Jayni Luke. They tied the knot in 1982 and have three daughters – Caley Leigh, Cydney Cathalene, Emily Evelyn Chase. Today, the couple lives in Bedford, New York.
Chase has also been known for his liberal political inclinations. He helped raise funds for Bill Clinton and John Kerry during the presidential elections.
Chevy Chase Net Worth Today
As of 2022, Chevy Chase's net worth is estimated at $50 million. While Chase's acting career is largely responsible for that number, his work as producer and writer, his brand endorsements, and his real estate investments also impact his net worth.
Fans of Chase can look forward to seeing him next in Zombie Town opposite his Spies Like Us co-star Dan Aykroyd. He's also in pre-production on The Ogilvy Fortune.
Additionally, he's in early development on three additional films, including Overnight Visit, where he'll play U.S. Senator Abner Naismith.