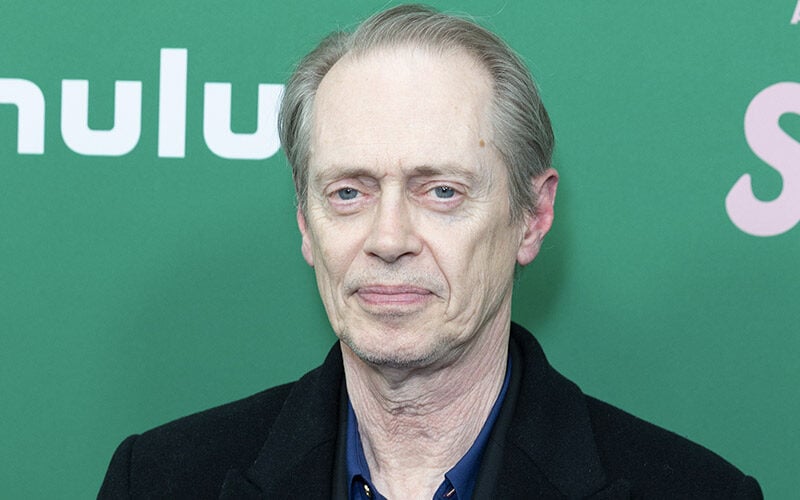 Steve Buscemi is an American actor best known for his roles in Fargo, Reservoir Dogs, and Armageddon. Having started in Hollywood in the mid-1980s, Buscemi has appeared in more than 165 movies and television series.
Though, it's not just his work on the big screen that has contributed to his massive success. Steve Buscemi's net worth has also been impacted by his work as a director, his production company, and his real estate investments. Read on to discover his most successful projects and trace his career from the beginning until now.
Early Life
Steven Vincent Buscemi was born in Brooklyn, New York, on December 13, 1957. His father, John Buscemi, was a sanitation worker and a Korean War veteran. And His mother, Dorothy Wilson, worked as a hostess at the Howard Johnson hotels. He has two brothers, Ken and Michael.
Buscemi's family moved to Nassau County when he was ten years old. Here, he attended Valley Stream Central High School and graduated in the same class as actress Patricia Charbonneau and writer Edward J. Renehan, Jr. He attended Nassau Community College for a while before relocating to Manhattan and enrolling at the Lee Strasberg Institute.
Acting Career
Buscemi's acting career officially began when he was cast for a small role in the 1985 film, The Way It Is. This was followed by several other film roles, and he quickly accumulated more than a dozen acting credits in the next three years. The list includes roles in the popular TV series Miami Vice and The Equalizer. He also appeared in the film Kiss Daddy Goodnight, which was actress Uma Thurman's film debut.
As the 1990s began, Buscemi started to get bigger roles, both in films and on television. He received critical praise and an acting nomination for his performance in the comedy-drama Mystery Train. In the film Miller's Crossing, he appeared as Mink Larouie in what would be the first of his many collaborations with the Coen Brothers.
Reservoir Dogs
In 1992, Buscemi won his first acting award for his supporting role in Quentin Tarantino's Reservoir Dogs. With a relatively low budget of only $1.2 million, the film more than doubled to $2.9 million at the box office.
Pulp Fiction
Two years later, Tarantino would once again cast Buscemi, this time in the 1994 cult classic Pulp Fiction. Buscemi joined a formidable cast led by John Travolta, Samuel L. Jackson, and Bruce Willis.
With a budget of just $8 million, the film grossed over $213 million worldwide.
Adam Sandler Movies
In 1995, Buscemi played a notable role in the Adam Sandler film Billy Madison, which is just one of numerous Sandler films in which Buscemi makes an appearance.
He is also part of the cast of 1999's Big Daddy, 2002's Mr. Deeds, and I Now Pronounce You Chuck & Larry in 2007. The two stars are good friends in real life.
Also in 1995, Buscemi played the American in the Western action film Desperado. He also appeared in an episode of the police series Homicide: Life on the Street.
Fargo
The following year had Buscemi working on another Coen Brothers film in Fargo. It was a huge commercial success, making $60.6 million on a budget of only $7 million.
Tree Lounge
Buscemi also had his directorial and screenwriting debut in 1996 with the comedy drama Trees Lounge. He also starred in the film, joining an ensemble cast that included Anthony LaPaglia, Samuel L. Jackson and Chloe Sevigny.
The film got Buscemi a nomination at the Cannes Film Festival. It also got him nominated for Best First Feature and Best First Screenplay at the Independent Spirit Awards. Unfortunately, the film was only released in two theaters in the US, hence the small box office revenue of only $749,741.
Buscemi continued appearing in supporting roles in big hits like Con Air in 1997 and The Big Lebowski in 1998. He also had an uncredited appearance in the Sandler film The Wedding Singer.
Armageddon
Buscemi would then appear in his fourth-highest-grossing film to date with Armageddon. The flick had a production budget of $140 million, and it amassed a whopping $553.7 million globally.
Ghost World
In 2001, Buscemi played the character of Seymour in the comedy-drama Ghost World opposite Thora Birch and Scarlett Johansson. The film and the cast received much critical praise. However, it was Buscemi's acting that received the most wins and nominations during awards season.
Despite the showering of positive reviews from critics and nominations by award-giving organizations, Ghost World was not much of a box office success. Its total gross earnings only amounted to $8.8 million against a production budget of $7 million. This can be attributed to the limited theatrical run that the film got in the United States.
Monsters, Inc
Steve Buscemi's net worth would be notably impacted by his extensive voice work for animated films. One of his first projects was Monsters, Inc. in 2001, where he voiced the character of Randall Boggs.
How much Buscemi was paid out of the film's $115 million budget is unknown. But what we know for sure is that the movie went on to earn an amazing $579.7 million at the worldwide box office. The film's financial success makes it Buscemi's third-highest-grossing film.
Throughout the next decade, Buscemi would voice a wide range of characters. He was a black market businessman in Home on the Range in 2004. In 2006, he was the old Horace Nebbercracker in Monster House and also Templeton the Rat in Charlotte's Web.
In 2008, he was a suicidal rabbit in Igor before he became a friendly golden hamster in G-Force in 2009.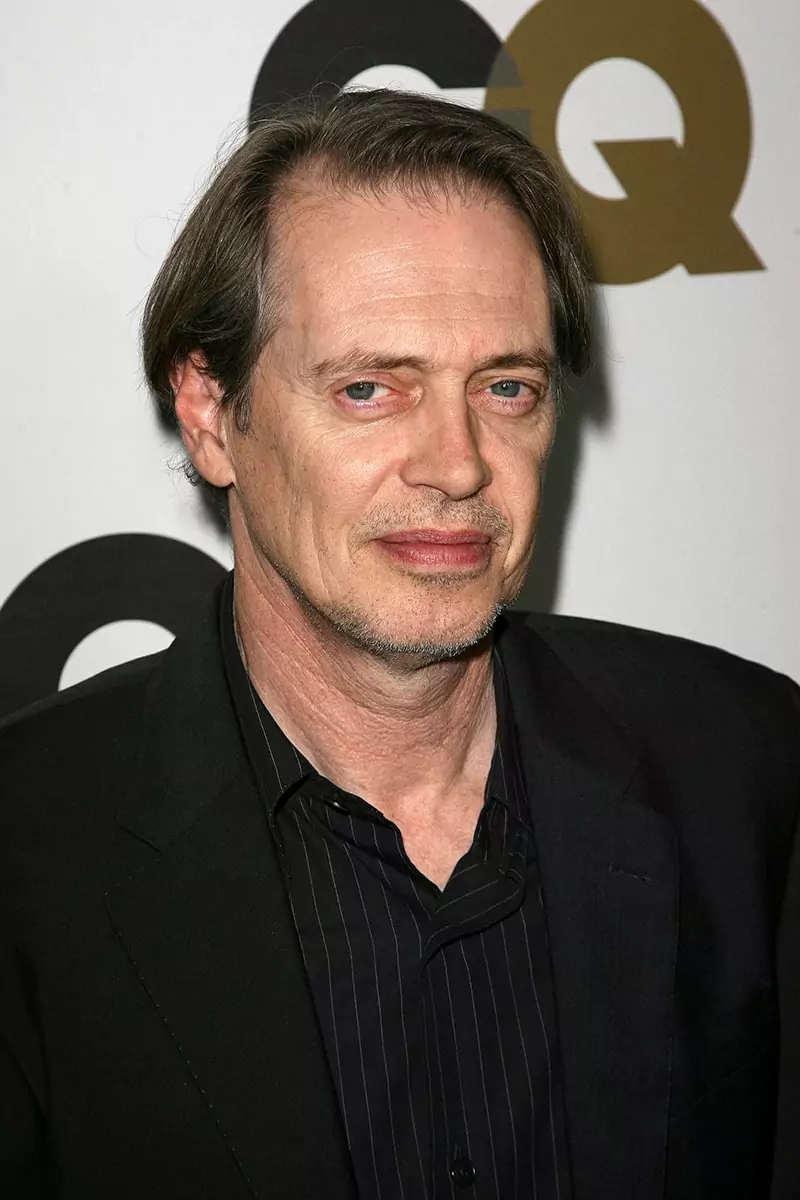 Grown Ups
In 2010, he starred as Wiley in the Sandler film Grown Ups. He joined an ensemble cast of comedians for the flick, including Chris Rock, Kevin James, and David Spade.
The film was a huge hit, raking in $271.5 million on a budget of $80 million. Three years later, Buscemi would join the gang again in the sequel Grown Ups 2. With a budget of $80 million, the sequel was almost as successful as the first film, grossing $246.9 million globally.
Boardwalk Empire
Steve Buscemi's net worth got a sizable boost from not only the films he appeared in during 2010 but also his new HBO crime-drama series, Boardwalk Empire. Buscemi portrayed the character of Nucky Thompson for a total of 56 episodes. Records show that his salary is $75,000 per episode of Boardwalk Empire, which adds up to $4.2 million in total earnings from the show.
But more importantly, Buscemi again collected another round of acting awards for his acting in the series. In 2011, he won the Golden Globe for Best Actor and was nominated again in 2012 and 2013. He also received two Primetime Emmy Award nominations for his work.
Hotel Transylvania
Another notable increase to Steve Buscemi's net worth came with the film franchise Hotel Transylvania. Buscemi voiced the character of Wayne, a werewolf and Count Dracula's good friend. Fran Drescher voiced the character of Wayne's wife, Wanda.
The animated movie was a worldwide hit. It generated $358.4 million from theaters globally over a budget of $85 million. It also spawned three sequels, which all made hundreds of millions at the box office.
In 2015, Hotel Transylvania 2 was released with a total box office revenue of $475.2 million. The next film, Hotel Transylvania 3: Summer Vacation, made $528.6 million in 2018, while the most recent installment, Hotel Transylvania 4: Transformania, generated $358.4 million in total gross earnings. Buscemi reprised his role as Wayne in all of the films.
Monsters University
Buscemi would reprise his voice role as Randall Boggs in Monsters University, a sequel to the 2001 original film. Like the first movie, Monsters University turned out to be another blockbuster. It made a quick $82.4 million on opening weekend, eventually ending its theater run at a total of $743.6 million.
As of 2022, Monsters University is Buscemi's highest-grossing film.
The Death of Stalin
In 2017, Buscemi took on the challenging role of Nikita Khrushchev in the film The Death of Stalin. Krushchev served as the First Secretary of the Soviet Union's Community Party from 1953 to 1964. Buscemi was widely praised for his performance, and the film itself earned numerous accolades.
It was not a flop, but it was not a blockbuster either, earning only $24.6 million globally against a budget of $13 million.
Recent Work
Among Buscemi's most recent projects were the comedy The King of Staten Island and another Sandler comedy, Hubie Halloween, both in 2020. He has also recently directed and produced the 2022 drama The Listener.
Other Ventures
Steve Buscemi's net worth is impacted by more than just his acting career. Besides being a prolific and multi-awarded actor, Buscemi has also directed a number of projects on both the big and small screens.
Additionally, Ii 2008, Buscemi launched his own production company called Olive Productions, together with Stanley Tucci and producer Wren Arthur. Among the shows he produced under this company was the highly successful web series talk show Park Bench with Steve Buscemi, which ran for 27 episodes.
Real Estate
A significant part of Steve Buscemi's net worth comes in the form of property investments that he has made over the years. Years ago, he used to own a 3-bedroom and 3-bathroom Los Angeles home.
While he lived in the home, Buscemi had considerably improved the property. And in 2009, Buscemi listed the property with an asking price of $6.25 million.
On the opposite coast, Buscemi is also known to have a townhouse in the Park Slope neighborhood of Brooklyn.
Personal Life
Steve Buscemi was married to filmmaker Jo Andres from 1987 until her death in 2019. Their only son Lucien was born in 1990.
During the filming of Domestic Disturbance in 2001, Buscemi helped to break up a brawl between actor Vince Vaughn, screenwriter Scott Rosenberg, and two local men. In the process, Buscemi suffered multiple stab wounds and had to be hospitalized for treatment.
In the early 1980s, before he started his acting career, Buscemi had been a firefighter in New York City. After the September 11 terrorist attack on the World Trade Center, he volunteered at his old firehouse to help look for missing people.
Steve Buscemi Net Worth Today
As of 2022, Steve Buscemi's net worth is estimated at $35 million. And while his acting career makes a sizable impact on that amount, his work as a director, his production company, and his real estate investments also affect his net worth.
While Buscemi doesn't have any upcoming projects that put him in front of the camera, fans can still look forward to seeing his work with Queer and Solo Pass. He'll direct and produce both movies.