Channing Tatum Reveals He Has the Rights for a 'Ghost' Remake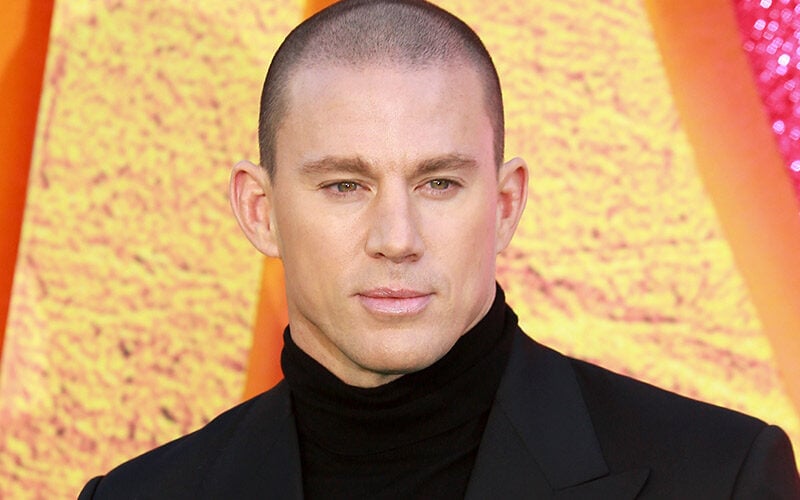 There is talk of a Ghost remake surfacing. And Channing Tatum is revealing that his production company has the rights to make the film.
Tatum, 42, who is currently doing press ahead of the release of his film next film, Magic Mike's Last Dance, revealed the news to Vanity Fair magazine.
"We actually have the rights," Tatum told the magazine. "Yeah, we have the rights to 'Ghost.' "
Tatum added that his production company, Free Association, is trying to pull together a remake of the 1990 film, with the actor himself potentially taking on Patrick Swayze's lead role.
"But we're going to do something different," Tatum stated, acknowledging the problematic stereotypes in the original.
"I think it needs to change a little bit…" he added.
The Success of the Original Ghost
The original film, which was directed by Jerry Zucker, saw Swayze star as a banker who was murdered and appears as a ghost trying to save his girlfriend – played by Demi Moore – from his enemies.
Swayze's character, Sam Wheat, is helped by psychic Oda Mae Brown, played by Whoopi Goldberg (she won the Oscar that year for Best Supporting Actress).
The film was nominated for five Oscars, including best picture, and took home the prize for original screenplay. It also enjoyed huge success at the box office, pulling in $505.7 million
worldwide against a budget of $22 million. And at the time, in 1990, Ghost's box office earnings were enough to claim the title of third highest-grossing movie ever at the time.
With box office earnings that high, it's not hard to see why a Ghost remake is a topic of conversation.
What's Next for Channing Tatum?
Channing Tatum is set to star in Magic Mike's Last Dance, which releases in theaters on February 10, 2023. Tatum has previously teased that the upcoming flick will be "wild."
"We're gonna go big. I mean truly, we're not gonna leave anything on the bench," Tatum states.
"We're taking it out, we're putting it on stage, it's gonna be wild," he adds. "I was like, 'Why are we going to make a third one if not just go really, really, really for the stars?'"
But back to the Ghost remake! There's not a planned release date yet. However, as more details on the project surface, we'll keep you posted!