Evan Rachel Wood and Josh Gad Sign On for 'The Adults'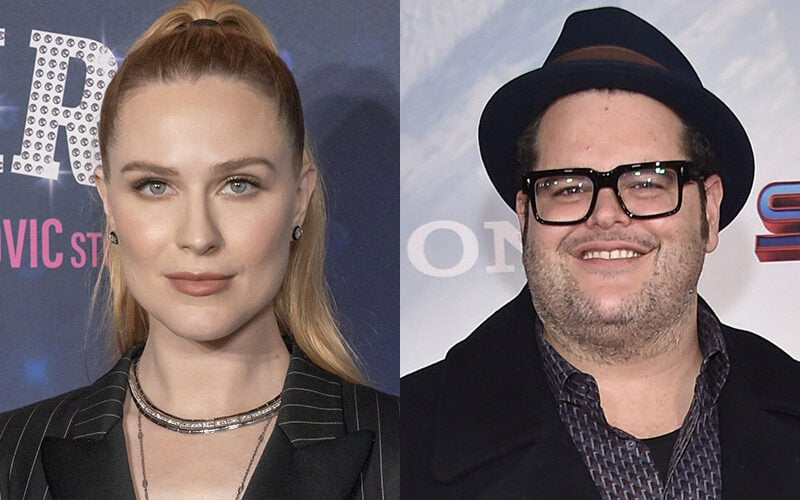 Evan Rachel Wood, Josh Gad and Anthony Carrigan are signing on for The Adults.
The murder mystery movie is directed by Alex Winter, and tells the story a brother and sister, Megan, played by Wood, and Nathan, played by Gad. The duo discovers a dead body, long ago buried in their parents' basement. The event sends them down a rabbit hole of crime and murder.
"I'm thrilled to be working with Evan, Josh and Anthony on this darkly comic crime drama, which takes a sly look at the challenges we all face today, trying to survive in the modern world." Winter says in a recent interview.
The Adults is being produced by Winter, Scott Kroopf and Russell Hollander. Connie Tavel set to executive produce the movie, which is set to open sales at the upcoming European Film Market in Berlin.
Wood, who mostly recently starred in the beloved HBO sci-fi drama, Westworld, previously described acting as therapeutic for her mental health. The actress has been open about her challenges with Attention Deficit Disorder (ADD), a neurological condition that can cause difficulties with focus.
"I guess this goes for acting and singing. But I have ADD, so I'm always multitasking, and thinking about a million things at once. And I talk really fast, and I'm jumping around from topic to topic," Wood reveals.
"When I'm acting, I'm not thinking about anything. It is, like, the thing that makes me stop thinking. And it is the time where I am the most present. Maybe not the most present, because obviously I'm playing different characters – but the time where it all fades away. And I think I can be very socially awkward at times." she adds.
No release date has been announced for The Adults. But we'll keep you posted as more news surfaces!