'Magic Mike's Last Dance' Movie Review: AB-solutely Entertaining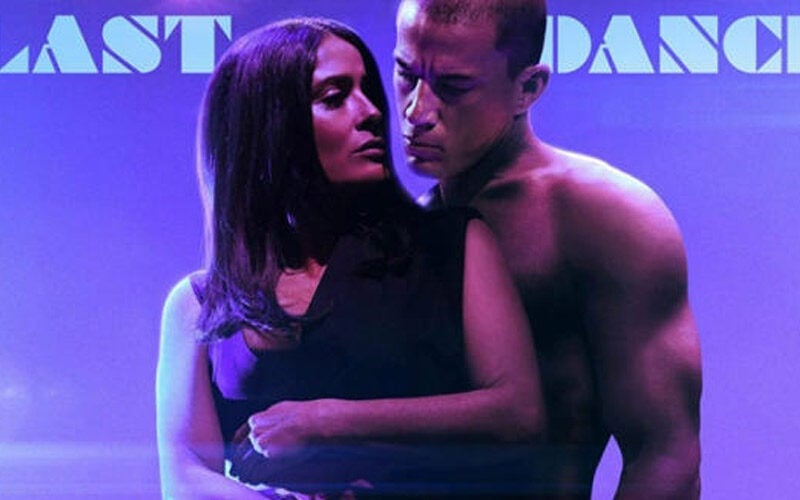 Magic Mike is back with the third and final film in the franchise. But is it as "magical" as the first two films? With the creative team from the last two movies on board, the same writer (Reid Carolin), the same director (Steven Soderbergh), and, of course, the same leading man, Channing Tatum, we have all the ingredients we need to recreate the magic.
Things haven't been going great for Mike, played by Tatum, when Magic Mike's Last Dance opens. We learn that his business failed, and not only is he broke, but he's also now picking up bartender gigs to make ends meet. He's adamant about giving up stripping. But when a wealthy socialite, played by Salma Hayek Pinault, convinces him to reconsider for one last hurrah, Mike's luck starts to take a turn for the better.
He heads to London to put together a stage show that will have everyone talking. And as he starts to figure out what the show will look like, he begins to bring in the new talent he'll need, a whole new group of sexy dancers. With everything on the line for this one-night production, will he be able to pull it off?
Check out the Magic Mike's Last Dance trailer below.
Magic Mike's Last Dance Movie Trailer
Magic Mike Last Dance Movie Review: What I Liked and Didn't Like
While Magic Mike's Last Dance was originally intended to head straight to streaming on HBO Max, the studios changed their plans due the popularity of the title. And with a run time just shy of two hours, if you pair it with drinks and your best girlfriends – it makes for the perfect girls' night out.
Performances
Channing Tatum delivers another strong performance as Mike, and Hayek Pinault's performance compliments Tatum's perfectly. The two have clear chemistry, which translates well on screen. There are also a number of minor roles that really shine here, including Victor (played by Ayub Khan-Din) and Zadie (played Jemelia George).
One of the main highlights of Magic Mike's Last Dance is, obviously, the dancing. Tatum has always had a knack for choreography, and this movie has some of his best as it brings in a lot of numbers from the live show. In addition, the blend of modern and more classic styles, such as what we see towards the end in the dance number in the "rain," is really fun to watch and feels elevated compared to the first two films. (Though that one scene does feel incredibly similar to a scene from Always Sunny in Philadelphia…)
Script
Being a fan of the franchise, the only real complaint that I had about this film was that the story is a little light. We've already spent two films, 2012's Magic Mike and 2015's Magic Mike XXL, getting to know Mike's backstory. Instead of rehashing that plot, this movie instead puts Tatum in the passenger seat, and it passes control over to Hayek Pinault's character. It's not a bad move. It just creates a distinctively different vibe and area of focus than the first two movies.
Overall
Overall, I really enjoyed Magic Mike's Last Dance. The story had heart, the dancing was flawless, and the performances were solid. And while the film may not be as strong as the first two Magic Mike movies, it's still a fun and entertaining watch and a satisfying ending to the franchise.
Be sure to catch Magic Mike's Last Dance, now in theaters!
Magic Mike's Last Dance Movie Review:
Grade: B