Bradley Cooper is an American actor best known for his roles in A Star Is Born, American Sniper, and Silver Linings Playbook. Having started his acting career in Hollywood in 1999, Cooper has appeared in more than 60 movies and television series.
Though, it's not just his acting career that has contributed to his success. Bradley Cooper's net worth has also been impacted by his work as a writer, director, and producer. His production company and real estate investments also affect that number.
Read on to discover Cooper's most successful projects and trace his career from the beginning until now.
Early Life
Bradley Charles Cooper was born on January 5, 1975, in Abington near Philadelphia, Pennsylvania. His mother, Gloria Campano, was of Italian descent and worked for a local affiliate of NBC. His father, Charles Cooper, is Irish and was a Merrill Lynch stockbroker. Additionally, Cooper has one older sister named Holly.
As a child, Cooper wanted to become a ninja in Japan. Then after his father introduced him to the movies, his dream shifted to becoming an actor. He had a natural talent for acting too, which his parents were quick to acknowledge.
He graduated from Germantown Academy in 1993 and then enrolled at Villanova University. And after a year, he shifted to Georgetown University where he would graduate in 1997 with a major in English and a minor in French. He then pursued further education at the Actors Studio Drama School in New York, where he eventually received a Master of Fine Arts in acting in 2000.
Acting Career
Cooper has had plenty of acting experience while in school, but his first professional appearance did not happen until 1999. This was when he got a small role in the HBO hit series Sex and the City. For a few minutes, he shared the screen with Sarah Jessica Parker.
Cooper was cast in some small TV roles following this. He appeared in five episodes of The Street as Clay Hammond in 2000. He was also on nine episodes of the British adventure tourism series Globe Trekker.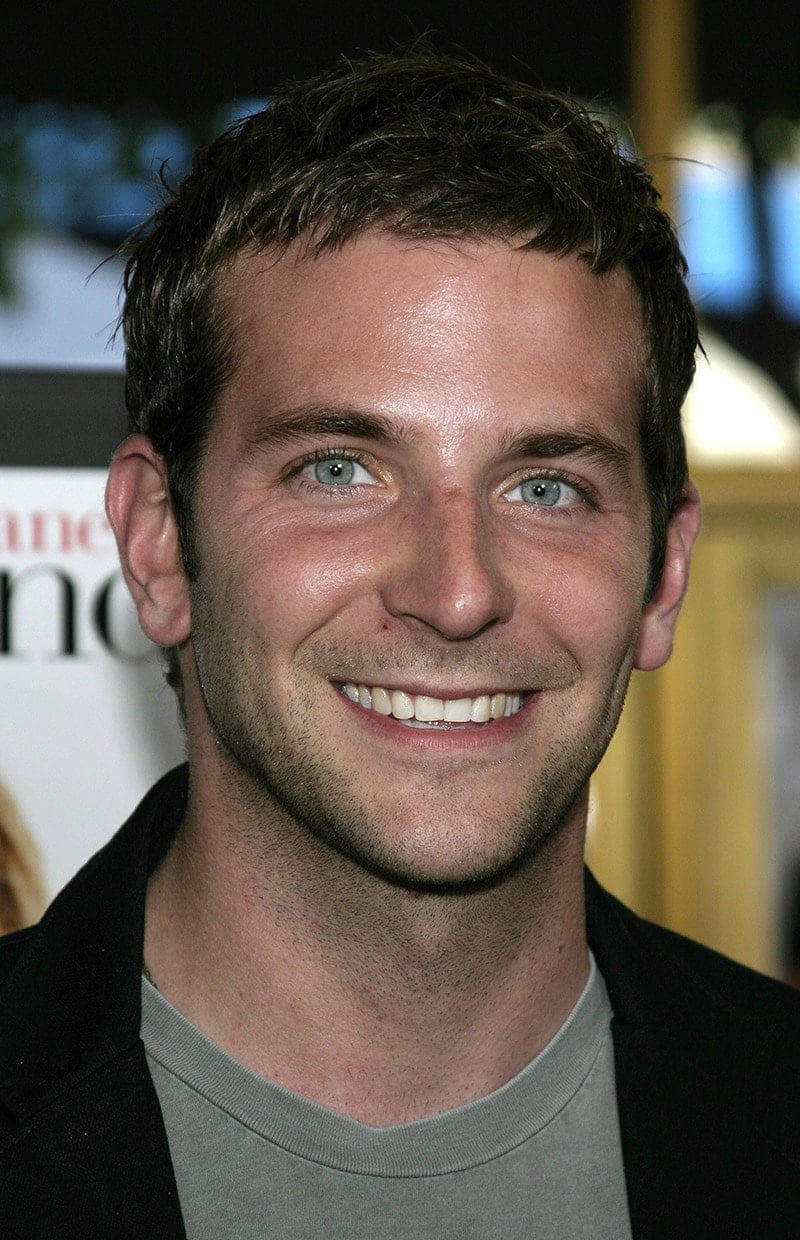 Wet Hot American Summer: First Day of Camp
In 2001, Cooper had to miss the graduation ceremony for his MFA because it coincided with the shooting of his first film, Wet Hot American Summer.
Unfortunately, the film was a box office flop, making a rather measly $295,206 over a budget of almost $2 million. On the upside, Cooper got to work with an ensemble cast that included Janeane Garofalo, Molly Shannon, Paul Rudd, David Hyde Pierce, Christopher Meloni, and more.
Alias
After his film debut, Cooper shifted his focus back to television acting. And a big break for him was right around the corner when he was cast in the sci-fi thriller series Alias. He played the best friend of Jennifer Garner's starring character, Sydney.
Jack & Bobby
In 2004, Cooper was cast in the WB drama series Jack & Bobby. The show received much critical praise but unfortunately didn't draw a large enough audience. Despite a stellar cast performance, it was canceled after one season.
Kitchen Confidential
A year later, Cooper would once again be part of another short-lived TV series. In Kitchen Confidential, he would play the lead character of Jack Bourdain. The series was based on the book Kitchen Confidential: Adventures in the Culinary Underbelly by Anthony Bourdain.
At around this same time, Cooper would snag a supporting role in the comedy film Wedding Crashers. And this would pave the way for bigger and better film roles in subsequent years.
The Hangover
Bradley Cooper's net worth got its first sizable boost with 2009's The Hangover. The comedy had a production budget of $35 million, which it quickly recouped over the first weekend, with an opening revenue of nearly $45 million. The movie, which also starred Ed Helms and Zach Galifianakis, went on to rake in a whopping $469.3 million globally by the end of its theatrical run.
Cooper's salary for his role was only $600,000. However, the immense success of the film would lead to two equally successful sequels, for which Cooper would receive a much larger paycheck.
The Hangover Part II
The first Hangover sequel would come two years later, with a much bigger budget of $80 million. Again, the opening weekend did not disappoint, bringing in $86 million at the US box office alone. Gross worldwide earnings amounted to a very impressive $586.8 million. And as for Cooper's salary, he had a significant increase as expected, now taking home $5 million.
In the same year, Cooper would star in the thriller Limitless, which he also executive produced. It was both a critical and commercial success.
Silver Linings Playbook
When Cooper was cast in the starring role in the romantic comedy Silver Linings Playbook, it would mark a significant milestone in his career. This was the film where he would receive the first nomination for an Academy Award. He was also nominated for a Golden Globe and a Screen Actors Guild Award.
On top of the numerous awards, Silver Linings Playbook was also a huge blockbuster. It started slow, earning less than half a million at the box office on opening weekend. But ticket sales quickly ballooned up to $236.4 million, more than ten times the budget of $21 million. It would also be the first of several films in which Cooper would co-star with Jennifer Lawrence.
American Hustle
In 2013, Cooper starred alongside Christian Bale and Amy Adams in the historical crime film American Hustle. In addition to starring in the movie, Cooper was also a producer.
On a budget of $40 million, the movie grossed more than $251 million globally. The project was also a sizable boost to Bradley Cooper's net worth as he was paid a reported salary of $2.5 million for the role in addition to a 9% gross point.
The Hangover Part III
The third and last installment of the Hangover franchise was another massive boost for Bradley Cooper's net worth. He received a reported $15 million for the role.
The Hangover Part 3 was still a commercial success although it did not do as well as the first two films. With a budget of $103 million, it grossed $362 million globally.
American Sniper (2014)
In 2014, Cooper would be cast in the Clint Eastwood-directed biographical war film American Sniper. He not only played the lead role but was also a producer on the project.
The film made nearly ten times its budget of $58.8 million, turning in a total of $547.5 million at the worldwide box office.
Guardians of the Galaxy
Next, in 2014, Cooper would play his first voice role in the movie Guardians of the Galaxy as Rocket. With a production budget of $170 million, the film grossed over $773.35 million from theaters globally.
Burnt
The 2015 comedy drama wasn't a hit with critics or audiences, though it wasn't a total commercial flop though, as it managed to rake in $36.6 million on top of a $20 million budget.
Joy
In the same year, Cooper would once again reunite with Jennifer Lawrence in the comedy drama Joy. It brought quite a bit of joy to the producers as well when it earned $101 million over a budget of $60 million.
This was also the year that Time magazine named Cooper as one of the 100 Most Influential People in the World for 2015.
Guardians of the Galaxy Vol. 2
In 2017, Cooper would be back to reprise his voice role as Rocket for Guardians of the Galaxy Vol. 2. The sequel was even more commercially successful than the first. It earned $863.7 million on a budget of $200 million.
A Star Is Born
Much to his fans' delight, Cooper would display his musical talent in A Star is Born, where he co-starred with Lady Gaga.
Cooper was also the director, writer and producer of the film. Even more impressive was the fact that he won nominations in all these areas as well, including three from the Academy Awards. His duet with Lady Gaga also won Best Pop Duo Performance at the Grammys.
As for box office performance, the film certainly delivered. It had a budget of $36 million that it immediately recovered over the opening weekend. The film went on to make over $436 million globally.
Avengers: Infinity War
In 2018, Cooper would continue to voice Rocket in the Marvel film Avengers: Infinity War. This superhero film opened its theater run with a huge blast, quickly earning $257.7 million. By the time it closed in theaters, it had surpassed the $2 billion mark.
Avengers: End Game
The next installment, Avengers: Endgame earned even more at $2.8 billion. It had a huge budget of $356 million, which it easily earned back on the first weekend. As of 2023, Endgame is Cooper's highest grossing movie.
Licorice Pizza
In 2021, Cooper appeared in the comedy drama Licorice Pizza. With an ensemble cast that included Sean Penn, Alana Haim, Cooper Hoffman and more, the film received rave reviews from critics.
However, timing for the production wasn't great. Releasing in the middle of the pandemic, box office returns were very low. In fact, the film only made $33.3 million from theaters against a budget of $40 million.
Nightmare Alley
Also in 2021, Cooper would star in Guillermo del Toro's Nightmare Alley alongside Cate Blanchett, Toni Collette, Ron Perlman, and more.
Unfortunately, box office earnings were still quite low as audiences weren't fully comfortable returning to the theaters. The movie made $39.6 million which was just a little over half the production budget of $60 million.
Recent Work
Cooper continues to do voice work for the MCU (Marvel Cinematic Universe) in the upcoming film Guardians of the Galaxy Vol. 3.
He has also directed, written, produced and starred in the bio drama film, Maestro, which is expected to release sometime in 2023 on Netflix.
Other Ventures
After doing considerable production work in films, Cooper decided to start his own production company in 2021.
Bradley Cooper's net worth has also benefited from various brand endorsements. Most recently, Cooper has become the first brand ambassador for Louis Vuitton's line of watches.
Real Estate
Bradley Cooper's net worth is also impacted by his real estate investments. In 2018, the actor scooped up a townhome in New York City's West Village for $13 million. The 4,000 square foot home houses six bedrooms and four and a half baths.
In 2021, he purchased a home in Pacific Palisades in an off-market deal, reportedly worth $4.8 million. The 4,400 square-foot home reportedly includes four bedrooms, a koi pond, a stone-lined swimming pool and spa, a separate two-story guest house, and adetached two-car garage.
Personal Life
Bradley Cooper was married to actress Jennifer Esposito from December 2006 to November 2007. He has not tied the knot again since. However, he has been romantically linked to a number of celebrities.
Soon after his divorce, he dated actresses Renee Zellweger, then Zoe Saldana. From 2013 to 2015, he was in a relationship with model Suki Waterhouse. Next, he dated model Irina Shayk, who he had a daughter, Lea de Seine, with in 2017. The couple separated in 2019.
Bradley Cooper's Net Worth Today
As of 2023, Bradley Cooper's net worth is estimated at $100 million. While Cooper's acting career is largely responsible for that amount, his work as a producer, his production company, his brand endorsement deals, and his real estate investments also impact his net worth.
According to IMDB, Cooper has two in post-production, including Maestro, which he stars in and wrote, directed, and produced. Also starring in Maestro are Carey Mulligan, Matt Bomer, Maya Hawke, and Sarah Silverman.
Fans can see Cooper next in Guardians of the Galaxy Vol. 3, which will premiere on May 5, 2023. Additionally, he has four more projects in various stages of development, including Steven Spielberg's Untitled Frank Bullitt Project, Matt Helm, and Atlantic Wall.