Zach Shallcross Describes His Most Nerve-Racking Moment on 'The Bachelor'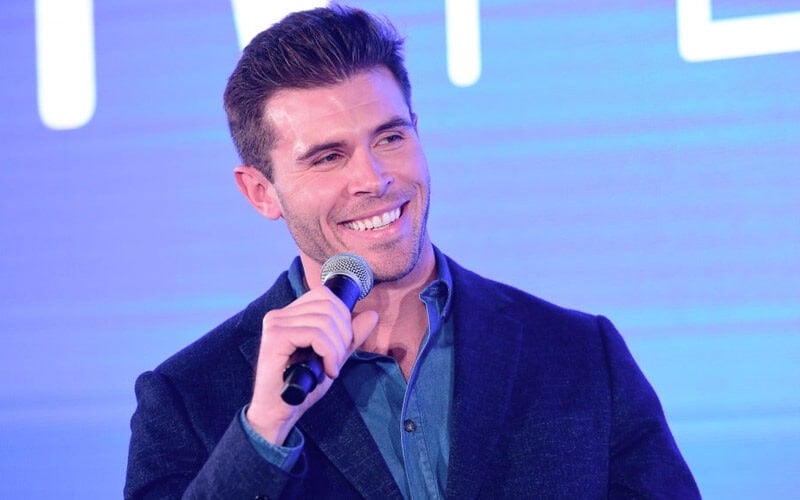 The Bachelor star Zach Shallcross describes his most nerve-racking moment on the hit ABC reality series – and it may not be what you think.
Shallcross, 26, made a stop in Atlanta, Georgia, to attend a live taping of the podcast Click Bait with Joe Amabile and wife Serena Pitt. The recording was a part of SCAD's TVfest, which shines a spotlight on the latest in design, creativity, and innovation in the world of television, streaming, and digital media.
FanBolt had the chance to have a quick chat with Shallcross. And one of the things were most curious about was the anxiety he felt during filming and how he overcame that during taping. Sure, he got used to talking to the cameras and the show's crew over time. But what was the most nerve-racking moment for Shallcross? Watch the video below to find out.
Zach Shallcross' Most Nerve-Racking Moment on The Bachelor
"Many years, growing up, I was very conscious of my body image. And going on to this show and having specific days of, "Okay, it's shower time! Let's see it." I was terrified," Shallcross recalls. "Like I couldn't sleep the night before."
"It was a slow transition of becoming comfortable with it and getting close to the camera crew," he adds.
"It conveys if you're scared in front of the camera taking a shower. So I'm like, "Screw it!" I'm taking showers with camera people all the time." Shallcross laughs. "Let's do it."
In case you're curious about one of the scenes he's referencing. It was one of the opening scenes in this season's promos. And ABC has used it in more than a few episodes.
Shallcross went on to confirm that the crew was, in fact, giving him instructions on how to shower, which only added to the nerves initially as he felt like he forgot how to shower.
The good news is that we don't think the fans minded at all.
Be sure to catch an all-new episode of The Bachelor tonight on ABC!