Jenna Ortega Rumored to Star in Upcoming 'Beetlejuice 2' Movie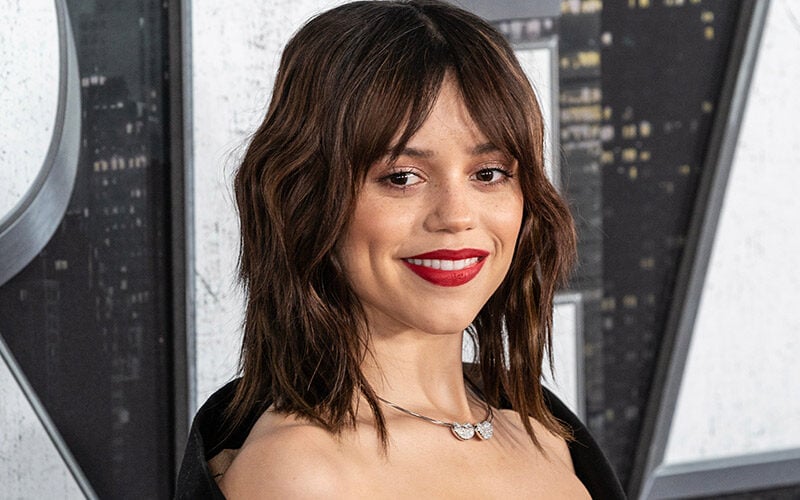 Rumors are circulating that Jenna Ortega may be in talks to star in the upcoming Beetlejuice 2.
Ortega, who is best known for appearing in Tim Burton's Netflix series Wednesday, is said to be exploring other projects with Burton, according to The Hollywood Reporter.
Burton directed the 1988 film Beetlejuice, which starred Alec Baldwin, Geena Davis, Michael Keaton, and Winona Ryder. It followed the story of a pair of ghosts who enlist the help of a spirit name Beetlejuice to help them rid their home of its new owners. The original film was a hit at the box office. It grossed over $74 million worldwide against a budget of $15 million.
IMDB Pro lists Burton as returning to direct Beetlejuice 2, which is currently expected to begin filming in London this May or June. However, this isn't the first time we've heard rumors of Beetlejuice 2. Though, as of last year, talk of the project continued to evolve when Michael Keaton and Winona Ryder were said to be interested in returning for the sequel.
Who Could Jenna Ortega Play in Beetlejuice 2?
So who would Jenna Ortega play in Beetlejuice 2? While IMDB Pro shows that Ortega is rumored to be attached to the project, it just lists her as "actress", which means it's unknown the role she would play. Though rumors suggest that she could be lined up to play the daughter of Ryder's character.
While Burton has remained coy about the project, he did speak briefly to Deadline about the possibility of him directing the film.
"Nothing is out of the question," Burton replied. "I only know if I'm making a film when I'm actually on the set shooting. I try to go back to the root of everything. It springs from a seed and then it grows, rather than out of these statements. I am working on ideas and things but it's all very early days. We'll set how it goes. How's that for a nonanswer?"
While anything could happen, we can confirm that currently, Burton is attached to direct, according to IMDB Pro. And it seems only fitting to bring Burton back for the job. Furthermore, the potential casting of Jenna Ortega as Winona Ryder's daughter seems pretty perfect, if you ask us.
Stay tuned for more updates on Beetlejuice 2 as they surface! And in the meantime, be sure to check out Ortega in Scream 6, which is out in theaters now!