Millie Bobby Brown Confesses She's Ready to Say Goodbye to 'Stranger Things'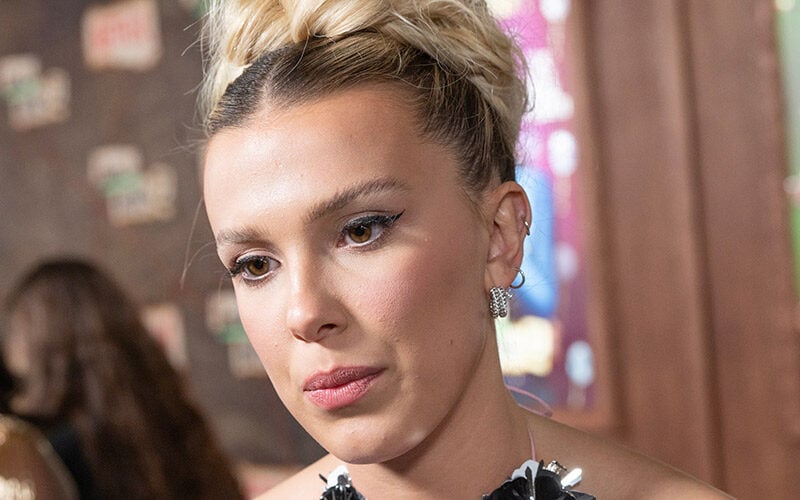 It's no secret that Stranger Things Season 5 will be the last of the hit Netflix series. And while that's sad news for fans, star Millie Bobby Brown is confessing that she's ready to move on from the show.
Brown, now 19, has starred as Eleven in the series for more than six years now. And though she's had the opportunity to star in no shortage of other projects, including films like Enola Holmes and Godzilla: King of the Monsters, she's ready to try new things.
During a recent interview, Parade magazine asked Bornw if she was prepared to say goodbye to Eleven/Jane Hopper.
"Yes, I think I am ready. I think it's been—it's been a long time coming. And I think the fans need closure. And so do the actors. So I think we're definitely ready to be able to say goodbye to those roles and thank them and be grateful for the time that I've had with them. But I'm ready to move on to new projects and new roles to fulfill."
Brown went on to note that she's not sure what Stranger Things Season 5 will bring, though the final season is reported to begin filming in June.
"I don't know what it's about. Like, I honestly don't know what it's about. Nobody's shared anything with me. So you'd have to ask the people that are experts in Stranger Things for that one," Brown said.
Millie Bobby Brown Wants to Do More Directing
Millie Bobby Brown is interested in exploring more roles in Hollywood. And it's not just the ones in front of the camera that intrigue her. After making her directorial debut for a Samsung campaign in 2022, she admits that stepping behind the camera is something that she's also very interested in pursuing.
"Yeah, absolutely, [I'd do more directing]. I have many passions and ambitions. But I also am very aware that it takes a lot to fill those boots. And I don't want anything handed to me. I want to be able to work for what I want and I'm striving for that."
In the meantime, fans can expect to see Millie Bobby Brown in the upcoming Georgia-filmed The Electric State opposite Chris Pratt. She's also in post-production on Netflix's Damsel, which is expected to release on October 13, 2023, on the streaming platform.