Keira Knightley and Jerry Bruckheimer Comment on 'Pirates of the Caribbean 6'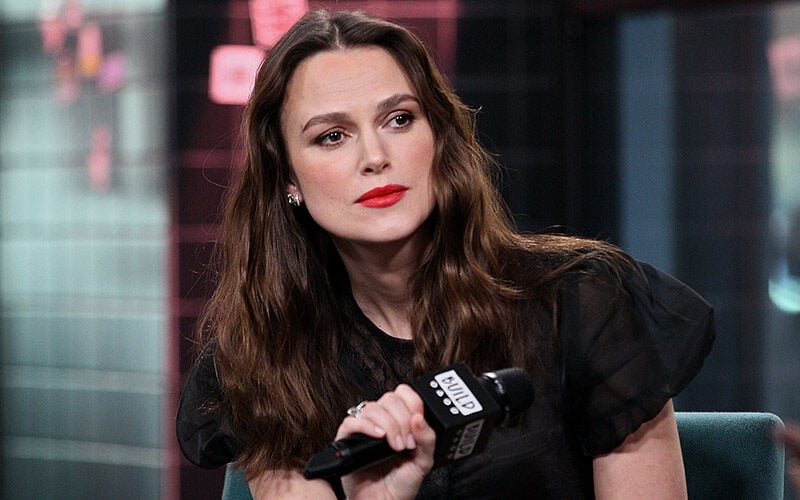 For fans hoping that Keira Knightley would return to for Pirates of the Caribbean 6, the 37-year-old actress is saying that she's not planning to return.
Knightley is, in fact, quite happy with how her character, Elizabeth Swan, left the series. So, while producer Jerry Bruckheimer has expressed interesting in bringing back Johnny Depp, Knightley doesn't believe there's a reason to bring back Swan.
"What about Elizabeth Swan? I mean, she sailed away so nicely. She sailed away in brilliant style." Knightley said in an interview with Entertainment Tonight.
Celebrating 20 Years
The first film in the franchise is celebrating its 20th anniversary this year. With a budget of $140 million, 2003's Pirates of the Caribbean: The Curse of the Black Pearl grossed $654.2 million globally, spawning four additional movies.
Knightley confesses she doesn't remember much about the first film, as it came at such a critical point in her career.
"It sort of launched me out of a rocket, really, as far as my career went," Knightley says. "That year was 'Bend It Like Beckham', 'Love Actually' and 'Pirates of the Caribbean'."
"So, I'm being asked about all three. Unfortunately, I was 16 and 17. So I don't really remember very much of it. But yes, it certainly was a very big year for me. " she adds.
Jerry Bruckheimer Would Love for Johnny Depp to Return for Pirates of the Caribbean 6
Knightley's comments on the film came on the heels of Jerry Bruckheimer confessing he'd love to bring Johnny Depp back as Captain Jack Sparrow.
"We'll see. I would love it. I would love to have him in the movie. That's all I can tell you," Bruckheimer says.
Bruckheimer and his team have expressed excitement about what's in-store for the franchise's sixth film.
We're all working on it. We'll see how it comes out. But we're all very excited," he admits. I think we're gonna have a great screenplay. And we're getting close."
Bruckheimer had previously confessed that the character of Captain Jack Sparrow would never be killed off.
"You can't. We tried to kill him. It didn't work," Bruckheimer notes.
While details are still scare on Pirates of the Caribbean 6, we do know that, currently, Joachim Rønning is set to direct, with Craig Mazin, Ted Elliott, and Terry Rossio working on the script.
We'll keep you posted as more details about the film surfaces!