Nicolas Cage Open to Revisiting Dracula for a 'Renfield' Sequel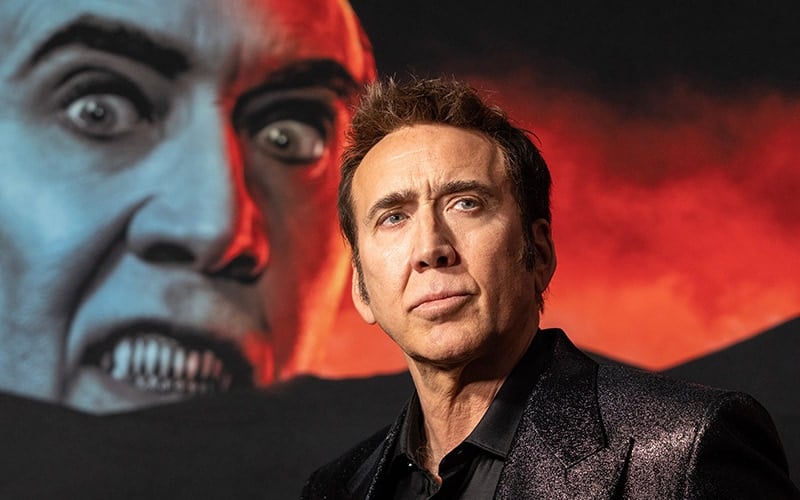 As Renfield gets ready to release in theaters, star Nicolas Cage is already confessing he'd be open to revisiting his character, Dracula, for a Renfield sequel.
Cage, 59, has made it no secret that he loved taking on Bram Stoker's iconic vampire character in the new flick. And when asked if he'd return for a sequel, he made it clear that the door was open.
If there's room for it. I mean, I'm happy with the time that I had to play Dracula for Universal in this film. And I'm very happy I got to support Nic," Cage stated, who was reunited with star Nicholas Hoult for the film (They had previously starred in 2005's The Weather Man together, nearly twenty years ago). "I've been wanting to work with him for a while again. You know, I enjoyed our time on 'The Weather Man'."
"I think it plays beautifully. I think what he brought to this character is totally brand new, and I'm very happy to be a part of that," Cage continues.
Nicolas Cage Calls Renfield Role a Once-in-a-Lifetime Opportunity
Nicolas Cage also admits that the opportunity to take on such a legendary character is really a once-in-a-lifetime offer. Though, he confesses he wasn't intimated by what director Chris McKay has called a "direct sequel to 1931's Dracula.
"When do you get a phone call from Universal saying, 'We want you to play Dracula?' That's never gonna happen again. It's like every, maybe, 100 years?" Cage says. "I wasn't intimidated by it because my Dracula's — you know, I'm sure Bela Lugosi's great in the role and he launched a billion viewers. But he wasn't my Dracula. My Dracula was Christopher Lee in the Hammer Horror films. So I thought, 'What can I do, and contribute, and bring my own special sauce?'"
"So I wasn't challenged by being asked to be the Dracula that we've seen so many times before. I thought there was something I could bring to it." Cage adds.
Does Nicolas Cage's portrayal of Dracula work? Fans will be able to make the call for themselves when Renfield hits theaters on April 14, 2023! Be sure to stay tuned for our review of the flick, coming next week!