"I'm all about doing good stuff": James McAvoy Open to Returning to Professor Charles Xavier for the MCU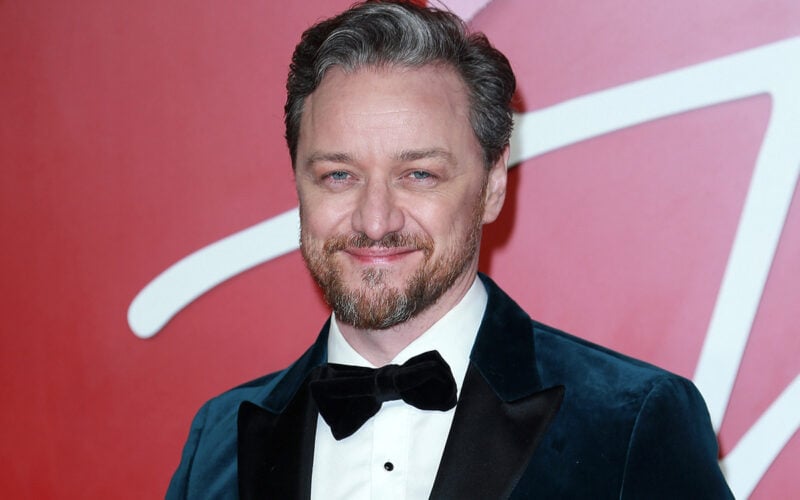 James McAvoy is known for playing the iconic character Professor Charles Xavier in the X-Men movies. And with Disney's 2019 deal to buy 20th Century Fox for $71.3 billion, it was clear that fans would be seeing X-Men join the Marvel Cinematic Universe (MCU).
McAvoy, 43, was recently asked if he would be willing to return to the role if the right story presented itself.
"I'm all about doing good stuff. And when I got asked to play Charles for the first time, it was good stuff. It was good writing, and I was excited. If people offer me good writing, I'm always going to be excited." McAvoy states.
Though, while being open to a potential return in the MCU, McAvoy also notes that he's happy with how things ended for his character.
"I do feel like I've had a good ending with Charles. And I got to explore some really good stuff, particularly in the first two movies that I did for him as a character," McAvoy adds. "So if my time is done, I'm happy with the time that I spent and the time that I was given. And if good writing comes in and people want to do stuff with me, I'll always be open to that, but it's got to be good."
What's Next for James McAvoy
Meanwhile, James McAvoy is signing on to star in the upcoming Gaesterne remake, Speak No Evil.
The 2022 Danish psychological horror thriller, Gaesterne, which in the US was also called Speak No Evil, was nominated for 11 Danish Film Awards, the nation's equivalent of the Oscars.
The remake will release in August of 2024. And Blumhouse chief Jason Blum is producing alongside executive producers including Christian Tafdrup (who directed the original film), Paul Ritchie, Jacob Jarek and Bea Sequeira.
The movie will follow a family who take a dream holiday to an idyllic house in the country. However, it doesn't take long for the vacation turn into a psychological nightmare.
Additionally, McAvoy is also in post production on The Book of Clarence, where he'll star opposite Benedict Cumberbatch. The film is set to release September 22, 2023.
Aside from these two films and one additional project, Escape, which is still in the early stages of development, McAvoy seems to have availability for a return to Professor Charles Xavier. And with no shortage of Marvel content in the pipeline, it wouldn't be surprising to see his character return to the MCU. However, there is no news from Marvel on whether or not this will happen at this time.
Would you like to see James McAvoy return to the character? Would you want to see the MCU tie his character into upcoming films or Disney+ projects? Sound off in our comment section below.