Clint Eastwood's Next Film 'Juror #2' Set to Film in Savannah, Georgia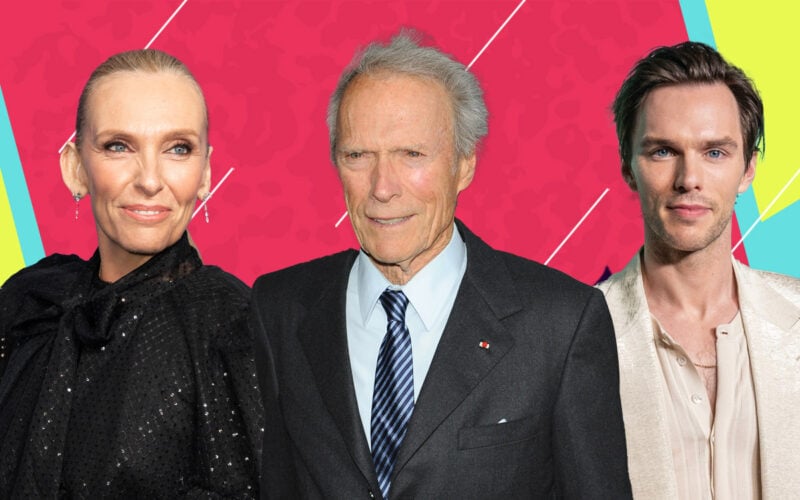 Clint Eastwood's next film, Juror #2, is set to film in Savannah, Georgia, and Los Angeles.
After a rigorous casting process, Eastwood, 92, found his leads for the upcoming flick, which will star Nicholas Hoult, Toni Collette, and Zoey Deutch. The film will follow Hoult's character, Justin Kemp, who is a juror in a murder trial who discovers he could have caused the victim's death.
Hoult's character struggles with deciding whether to save himself by manipulating the jury or turning himself in. Collette is set to play the prosecutor.
Production Challenges for Juror #2
The film was set to begin filming in June. However, with the WGA writers' strike, it's unclear if the filming timeline will shift.
But the current writers' strike isn't the only challenge that the project has faced. Clint Eastwood has been trying to cast the flick since last year, and at one point, Charlize Theron was in the running for the lead role.
One thing that isn't an issue for production is Eastwood's age. The director, who will turn 93 before filming begins, has insisted that he never thinks about his age when he's working. And furthermore, he doesn't like to compare his movies now to when he first started making films because he "might not like" the way he does things now.
"I never think about it," Eastwood answers. "If I'm not the same guy, I don't want to know anything about it. I might not like the new guy. I might think, 'What am I doing with this idiot?'"
Some fans may wonder why Eastwood hasn't retired yet. But the director tells the Los Angeles Times that his reason for continuing to work is simple.
"I just like it," Eastwood says. "I have nothing against other directors. But I might have a whole different take on things, and I don't want to be thinking, 'Why did I give it to him?'"
Additional Details on Clint Eastwood's Juror #2
Clint Eastwood is also producing the movie along with Adam Goodman, Tim Moore, Matt Skiena, and Jessica Meier. And Ellen Goldsmith-Vein and Jeremy Bell are executive producing. The script has been penned by Jonathan Abrams.
There's no release date planned for the film as of yet. But we'll continue to update as more news on filming and a release date are announced.