From Stage to Screen: 6 Memorable Broadway Musicals That Became Movies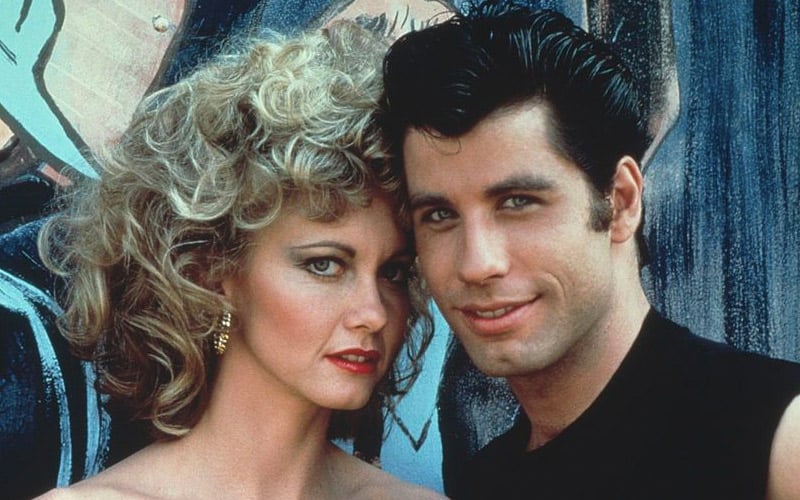 The magic of Broadway musicals has captivated audiences for decades with their captivating stories, breathtaking performances, and memorable songs. And while live theater offers a unique and immersive experience, the transition from stage to screen has allowed these beloved productions to reach even wider audiences and leave an indelible mark on popular culture.
We looked at a few fan-favorite Broadway musicals that became movies. These stories leaped to the big screen, enchanting viewers with their dazzling visuals, powerful performances, and iconic music. From timeless classics to contemporary hits, join us on a journey through the enchanting world of musical theater as we celebrate the successful adaptations that have brought these beloved productions to life on the silver screen.
6 Broadway Musicals That Became Movies And Won Our Hearts
West Side Story
West Side Story is one of the most iconic examples of a Broadway musical successfully transitioning to film. Originally premiering on Broadway in 1957, the musical's 1961 film adaptation, directed by Robert Wise and Jerome Robbins, remains a cinematic masterpiece.
The film's vibrant visuals, breathtaking choreography, and unforgettable score by Leonard Bernstein and Stephen Sondheim brought the powerful tale of star-crossed lovers to life in a way that resonated with audiences worldwide.
In 2021, director Steven Spielberg brought the story back to the big screen with his musical remake. However, despite praise from moviegoers and critics, the film was considered a flop. It only grossed $76 million worldwide despite having a $100 million budget.
Chicago
Chicago is another Broadway musical with tremendous success on the big screen. The film adaptation, released in 2002 and directed by Rob Marshall, received critical acclaim for its stylish and visually stunning portrayal of the 1920s Jazz Age. With a stellar cast including Renée Zellweger, Catherine Zeta-Jones, and Richard Gere, the film brought the show's dazzling dance numbers and catchy tunes to a broader audience, earning it multiple Academy Awards, including Best Picture.
Additionally, the film was a box-office success. With a budget of $45 million, the flick brought in over $306 million globally.
Les Misérables
Victor Hugo's epic tale of love, redemption, and revolution has captured the hearts of audiences in both its stage and film adaptations. The musical Les Misérables, with music by Claude-Michel Schönberg and lyrics by Alain Boublil and Jean-Marc Natel, first premiered in London's West End in 1985.
While there have been multiple film adaptions of the story, the most successful was 2012's Les Miserables, which Tom Hooper directed. The movie featured a star-studded cast, including Hugh Jackman, Anne Hathaway, and Russell Crowe. The film won over audiences and received substantial critical acclaim. Additionally, it took home multiple awards, including three Oscar awards (Best Achievement in Makeup and Hairstyling, Best Supporting Actress (Hathaway), and Best Achievement in Sound Mixing).
Additionally, the film was a massive box-office success, grossing more than $442 million globally against a $61 million budget.
Rent
Jonathan Larson's rock musical Rent significantly impacted both Broadway and the film industry. The original Broadway production premiered in 1996. And it gained a dedicated fan base with its poignant story of struggling artists in New York City's East Village.
The 2005 film adaptation, directed by Chris Columbus, preserved the spirit of the stage production and introduced a new generation of viewers to the powerful themes of love, friendship, and artistic expression.
Despite being a hit with fans, the film did not go over with movie critics. It also didn't perform well at the box office, only making $31 million of its $40 million budget.
The Phantom of the Opera
Andrew Lloyd Webber's masterpiece The Phantom of the Opera has become one of the longest-running shows in Broadway history. Its film adaptation, released in 2004 and directed by Joel Schumacher, brought the haunting tale of the disfigured composer and his obsession with the young soprano to life with lavish sets, mesmerizing performances, and unforgettable music. The film successfully captured the grandeur and emotional depth of the stage production, immersing audiences in the tragic love story.
The flick, which starred Gerard Bulter, Emmy Rossum, and Patrick Wilson, grossed $154 million globally against its $70 million budget.
Grease
The most successful Broadway musical that became a movie is considered to be 1978's Grease, starring John Travolta and Olivia Newton-John. The musical, which was based on the Broadway show that premiered in 1972, grossed over $396 million worldwide in its theatrical run. In 2023, that would equate to more than $1.8 billion.
The movie was so successful that it spawned a sequel, Grease 2, in 1982. Despite not performing as well as its predecessor, Grease 2 still earned over $15 million at the box office.
The Transition from the Stage to the Screen
The transition from stage to screen has allowed beloved Broadway musicals to reach broader audiences and leave an everlasting impact on the world of cinema. From the timeless romance of West Side Story to the captivating jazz-era tale of Chicago, these adaptations have showcased the power of music, storytelling, and theatricality. And even more recently, titles like Tick, Tick… Boom, Cats, and Dear Evan Hansen have continued the trend.
Whether you're a theater enthusiast or a film lover, the magic of these memorable Broadway musicals that became movies continues to inspire and enchant audiences, bridging the gap between two art forms and reminding us of the enduring power of musical storytelling.