Lori Greiner's Net Worth: From Inventor to Investor, Unveiling Her Most Profitable Investments
Millionaire entrepreneur Lori Greiner is best known for appearing on ABC's Shark Tank. She officially joined the investor-themed series in Season 4, though she did appear in four episodes of the third season as well. With hundreds of products and patents to her name, it raises the question, what is Lori Greiner's net worth estimated at?
In the world of entrepreneurship and business, few names resonate as powerfully as Lori Greiner. Known as the "Queen of QVC" in addition to being a "Shark" on Shark Tank, Greiner has built an empire from her savvy investment decisions and innovative product designs. Read on for an in-depth look at Greiner's career, financial successes, and how she has managed to build her impressive empire.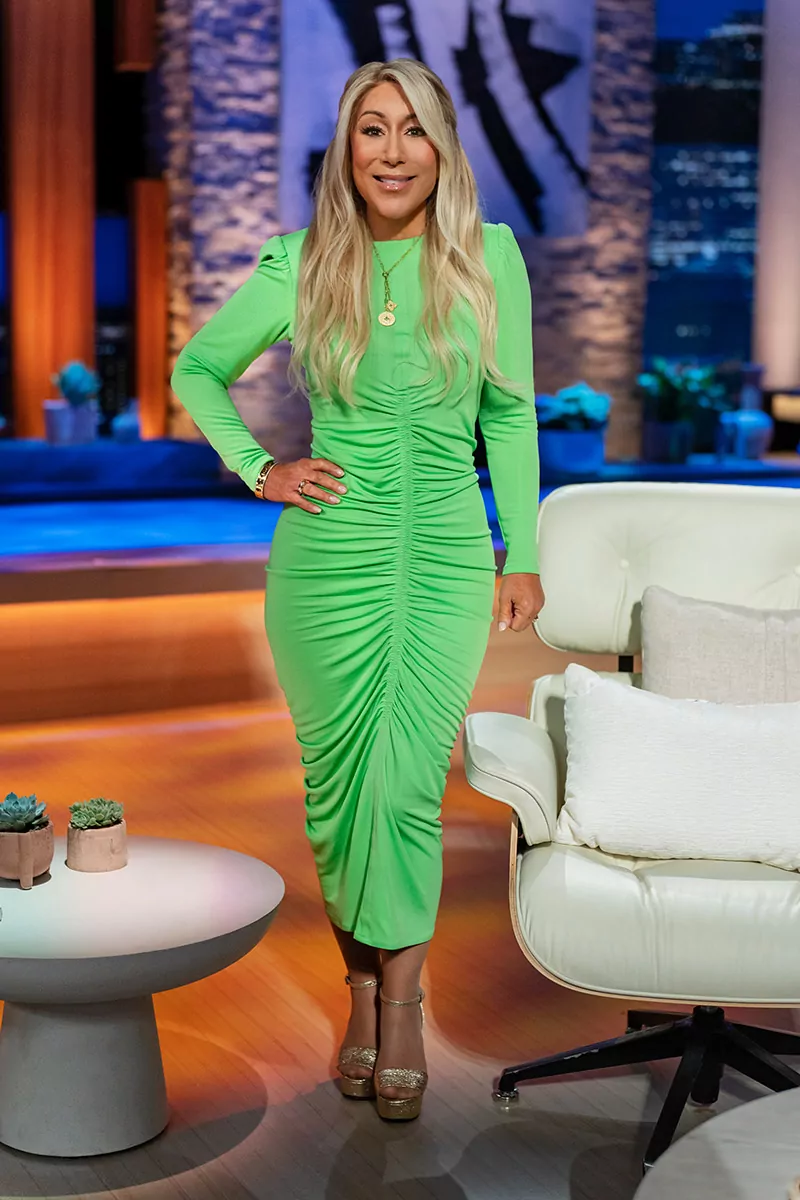 Early Life
Lori Greiner was born on December 8, 1969, in Chicago, Illinois. Greiner was the second daughter of a real estate developer father and a psychologist mother. Her parents divorced when she was eight years old.
She attended Loyola University Chicago, where she earned her Bachelor of Arts degree in communications with a focus on journalism. During her college days, Greiner worked for the Chicago Tribune. Initially planning on pursuing being a playwright, Greiner made and sold costume jewelry.
"I think most people are born being a certain type or have a certain affinity to be better at certain things. I was always a creative person," Greiner told Forbes in 2014.
"Typically, I get my best ideas when I am on an airplane! It's quiet, and I have time to think and focus…Often, my products are created from my own needs or the needs of others around me," said the entrepreneur in the same interview.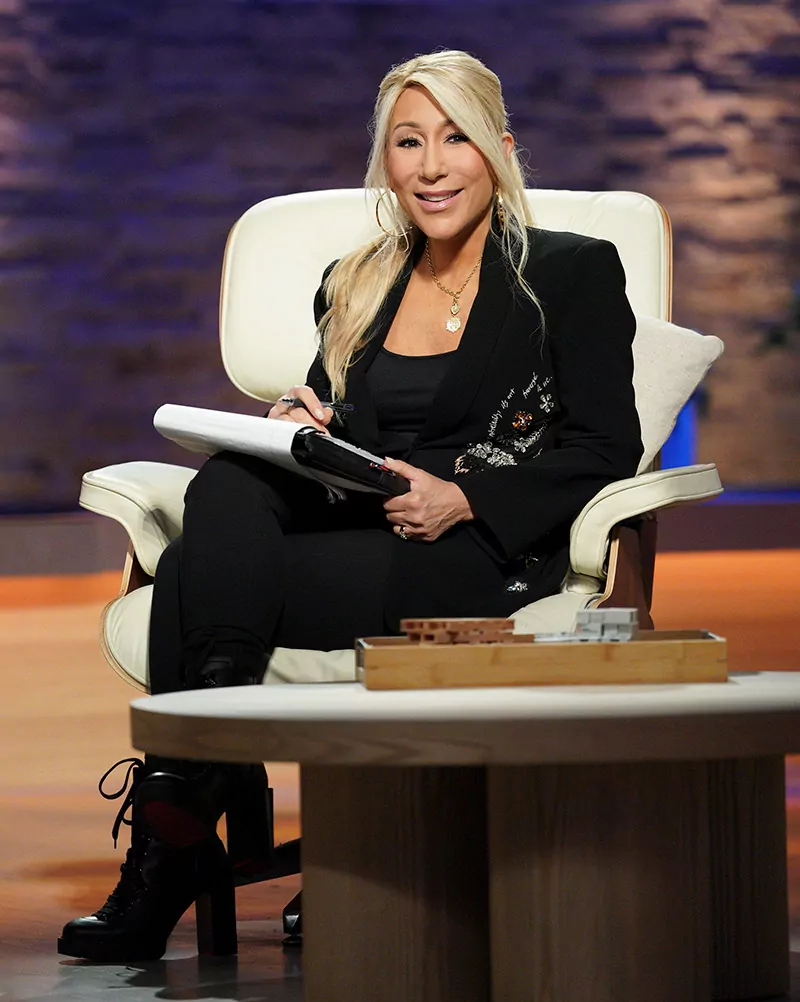 Career
During the mid-1990s, Lori Greiner designed a plastic organizer that could hold up to 100 pairs of earrings. Her creation was picked up by JC Penney ahead of the holiday season and became a huge hit. In just six months into her business, Greiner had already signed a deal to create products for JC Penney. Within a year, Greiner was selling her products on cable television.
In her first TV appearance, she sold 2,500 earring organizers in two minutes. The organizer would make her over $1 million within the year. It even sold out almost immediately when placed on the Home Shopping Network. The profits from the earring organizer allowed Greiner to pay off the $300,000 loan she took to create the product in 18 months.
In three years, Greiner's business brought in over $10 million in sales through JC Penney, Bed, Bath & Beyond, and the Home Shopping Network. By 2010, her For Your Ease Only brand made over $350 million in sales. Most of her products were organizers that range from $16 to $299. 80 percent of her sales came from QVC.
Since 2000, Greiner hosted a monthly show on QVC called Clever and Unique Creations by Lori Greiner, one of the network's longest-running programs. It ran for 20 years. Greiner has since developed over 700 products catering to men and women, providing shoppers with solutions for organizing everything in their homes. She now holds over 100 patents both in the US and internationally.
Greiner's success led her to become a guest speaker at the first US Patent and Trademark Office Women's Entrepreneurship Symposium in 2011. By 2020, Greiner left QVC to focus on her own brand and Shark Tank.
Investments
During Lori Greiner's appearance on Shark Tank, her most notable investment was in 2014, in the sponge company Scrub Daddy. The product is a texture-changing household sponge and was described as one of the biggest successes in Shark Tank history. Greiner sold over 2 million Scrub Daddy sponges on QVC in one day since investing $200,000 for a 20 percent stake in the company.
Greiner also helped Scrub Daddy founder Aaron Krause get the product into retail stores. The success from Scrub Daddy certainly added to her wealth.
Greiner's other investments through Shark Tank include Bantam Bagels, Squatty Potty, Readerest, Paint Brush Cover, Hold Your Haunches, Drop Stop, FiberFix, Simply Fit Board, Sleep Styler, and Screenmend.
While Greiner may no longer be on QVC, she makes guest appearances from time to time on the shopping network.
"I made my career on TV because I happened to invent highly demonstrable products, so that's where I knew I would see my biggest success. I didn't set out to be a serial inventor. After my first product was a success, the buyers wanted more and more. I was driven to keep creating by QVC and my customers," Greiner told Entrepreneur.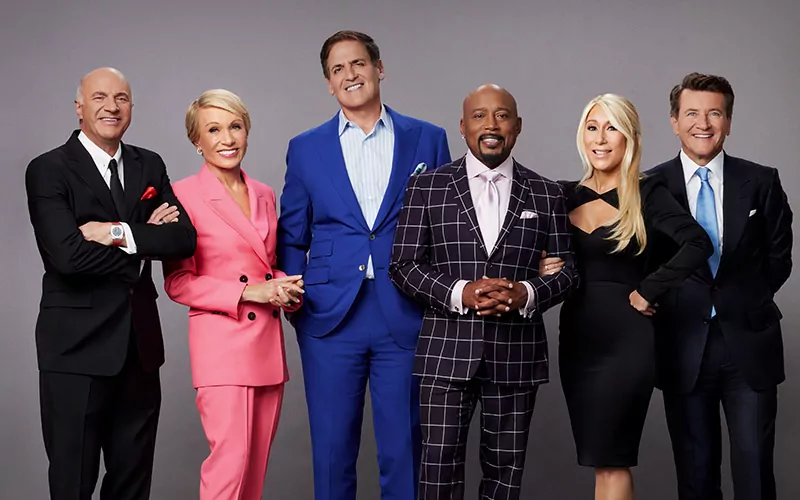 Shark Tank
Lori Greiner's products are frequently featured in publications like O Magazine, InStyle, Woman's Day, and Family Circle. Her Initial Silver Safekeeper was one of the products featured on Oprah's Favorite Things.
Greiner has also been profiled in sites like Parade, Financial Times, Forbes, Success, and Entrepreneur. She has also appeared on The View, Bloomberg, and CNN among many others.
In 2012, Greiner's success led to her joining the business reality program Shark Tank as one of its judges. Shark Tank has won four consecutive Emmy awards for Outstanding Structured Reality Program.
Lori Greiner's Most Successful Shark Tank Investments
What are Lori Greiner's most successful Shark Tank investments? Greiner has made some incredibly successful investments on the series. Here are the top four according to Yahoo:
Scrub Daddy: Greiner invested $200,000 for a 20% stake in the company, which today is worth over $300 million.
Squatty Potty: Greiner first invested $300,000 for a 10% share in the company. Later, she invested an additional $600,000 for another 10% stake, giving her a total of 20%. After seven years on the market, the company has made more than $222 million in retail sales.
PhoneSoap: Greiner invested $300,000 for a 10% stake in the company. Today, PhoneSoap has made more than $150 in retail sales.
Bantam Bagels/Bagels Stuffins: Greiner invested $275,000 for a 25% share of the business. As of 2023, it's considered one of the most successful food items ever featured on Shark Tank. The company sold in 2018 for $34 million in 2018, earning Greiner around $8.5 million.
Other Ventures
In 2014, Greiner wrote the book Invent It, Sell It, Bank It! Make Your Million-Dollar Idea Into a Reality. The book was part of the top 3 of the Wall Street Journal's bestseller list.
Greiner is also a paid speaker for companies including Chase, IBM, Adobe, PayPal, Coldwell Banker, and the American Heart Association, to name a few.
She partnered with Charitybuzz to raise over $126,000 for her favorite causes like The Trevor Project, The Kind Campaign, CASA for Children, and the Chicago Police Memorial Foundation. The millionaire also donates to several humanitarian organizations every year, including the Salvation Army and Habitat for Humanity.
Personal Life
Lori Greiner, nicknamed "The Queen of QVC," is married to Dan Greiner. The pair first met in 1996 at a bar called Kincaid's in the Lincoln Park neighborhood in Chicago. But they did not start dating until 2000. Dan Greiner was an assistant controller before he joined Lori's For Your Ease Only in 1999.
The couple married in 2010 and Dan Greiner is the CFO of her company. They also have a home in Chicago and one in suburban Philadelphia near the QVC headquarters.
Greiner is also a night owl, going to bed at 2 a.m. because she's energized during the night. Her bedtime routine consists of doing exercises, as she says it helps put her to sleep. While walking on the treadmill, she watches the programs she recorded. Her favorite programs are Empire, House of Cards, and Bloodline.
Lori Greiner's Net Worth Today
In 2023, it's estimated that Lori Greiner has a net worth of $150 million. Greiner makes around $5 million every year from For Your Ease Only and from Shark Tank. Additionally, it's reported that she makes $50,000 per episode (or $1 million per season) on the reality program. Her book sales have also added a sizable number to her net worth.