New 'Star Trek' Series Beaming Up to CBS in 2017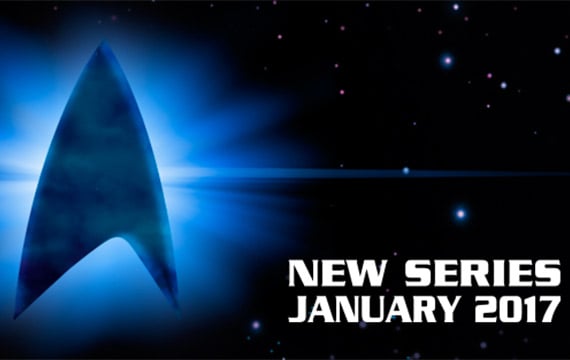 CBS has announced that they're launching a new chapter to the Star Trek series on the network in 2017.
The new Star Trek will introduce fans to new characters on journeys to find imaginative new worlds and new civilizations, while staying true to the dramatic contemporary themes that have been a signature of the franchise since its inception in 1966.
Alex Kurtzman, who co-wrote and produced the blockbuster films Star Trek (2009) with Roberto Orci, and Star Trek Into Darkness (2013) with Orci and Damon Lindelof, will executive produce the new TV series.
After the series premieres on the CBS Television Network, the premiere episode and all subsequent first-run episodes will then be available exclusively on CBS All Access.
CBS All Access is described by the network as "a cross-platform streaming service that brings viewers thousands of episodes from CBS's current and past seasons on demand, plus the ability to stream their local CBS Television station live for $5.99 per month." The service currently offers every episode of all previous Star Trek television series.
Fans of the franchise may wonder whether or not the upcoming series is in any way related to the 2016 film Star Trek Beyond and the answer is no.
Look out for the new series to head to the network in 2017.
Are you excited about the new chapter of the adventures coming to CBS? Let us know your thoughts in the comments below!
Photo Credit: CBS
Recommend

0

recommendations
Published in Entertainment, Entertainment News, Featured, TV, TV News