This is Commander Shepard, Signing Off: News from N7 Day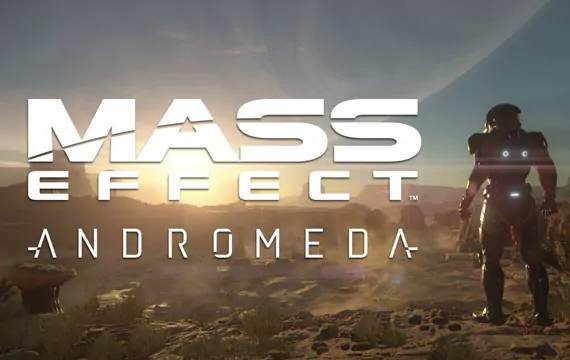 The annual N7 Day (Saturday, November 7th) festivities are drawing to a close. Fans across the world participated, and some intriguing Mass Effect news hit the Galactic Extranet.
BioWare itself celebrated with class, hosting a marathon community Twitch stream of Mass Effect Citadel to benefit Extra Life's Gaming Day (which happened to fall on N7 Day) and giving cool prizes to donors. The fandom was also invited via the official Mass Effect Twitter to share the Mass Effect love across social media for another chance to win.
And while we didn't get any hard news about Andromeda's gameplay (not surprisingly), BioWare did confirm that the game will be hitting shelves for holiday 2016. Only a year away (ONLY).
And, we got a new teaser! Check it out below.
Like the E3 trailer from this summer, the new spot focuses on Andromeda's exploration theme, taking footage from actual space missions and giving us a good look at the player character's ship, the Tempest (a name that doesn't fit into the traditional ship-naming conventions of the Systems Alliance Navy, by the way, lending further credence to the belief that the setting of this game will be far afield from that of the original trilogy).
Plus, it featured a touching send-off from none other than FemShep herself, Jennifer Hale. The trailer ended with a simple goodbye, "This is Commander Shepard, signing off", and will likely be the last we hear from everyone's favorite space heroine.
I'm trying not to cry as I type that.
Furthermore, California's Great America hit the Interwebs with an awesome announcement of their own. Next year, the park will be unveiling a MASS EFFECT-THEMED SET OF ATTRACTIONS.
What, you didn't catch that? A MASS. EFFECT. AMUSEMENT. PARK.

Sounds like I'll be headed to California next year.
We don't have much news, yet, other than that the attraction will be called "Mass Effect: New Earth" and will put to use the park's newly improved "Action Theater". However, CaliforniaCoasterKings posted three images released by the park that give us some hints about what's to come, including two shots of the Normandy jumping into a Mass Relay and one of a Reaper descending on the park.
Happy N7 Day, everyone, and stay tuned for more! Keelah Se'lai.