DLC Details Announced for Star Wars: Battlefront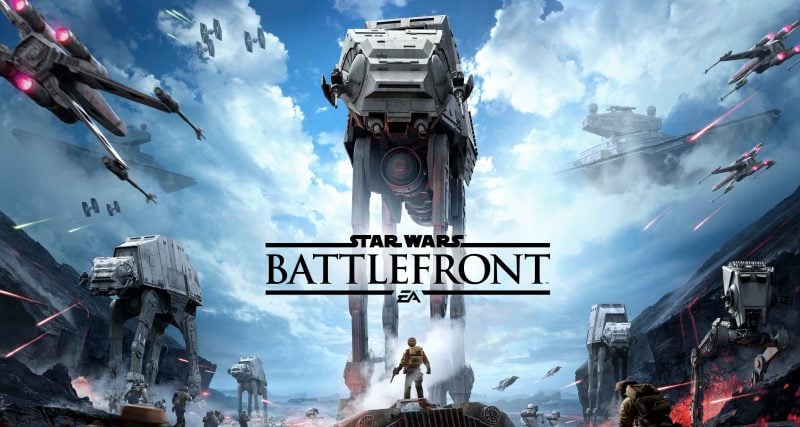 EA updated their official website Tuesday morning, giving a few new details about their planned DLC for the first year of Star Wars: Battlefront.
According to the site, the next year holds four expansion packs. We don't have any hard names or locations, yet, but we can expect to see the following over the course of 2016:
New equipment and vehicles hitting the virtual armories and garages of both the Rebellion and the Galactic Empire
Four new heroes and villains to save the galaxy or to dominate it (the current game has six: Luke, Leia, Han, Boba Fett, Darth Vader, and Emperor Palpatine)
Sixteen new maps "featuring new locations" through which to wage war
Four new gametypes to enjoy
EA being EA, those who are prepared to drop $50 on a season pass will receive two weeks of early access to each expansion as well as an "exclusive Shoot First emote."
The first pack is going to plummet from orbit early next year, so keep your eyes open for pods to defend.
I have a sneaky suspicion that one of these packs will introduce the Clone Wars, probably close to either the summer or the holidays. They were a major part of the first two Battlefronts, and it seems silly to cut them out entirely. I'm also predicting that we'll see some new starfighters making their way into the game soon. As of right now, the selection of ships and ground transport available is fairly limited.
What do you think; do you agree with me? Will you pay another $50 for Battlefront DLC? If so, what would you like to see included? Let us know in the comments below.
And, as always, stay shiny and tuned to FanBolt.com!
Recommend

0

recommendations
Published in Featured, Gaming, Gaming Features, Gaming News