HBO Releases First Look at 'Game of Thrones' Character Bran (The Man) Stark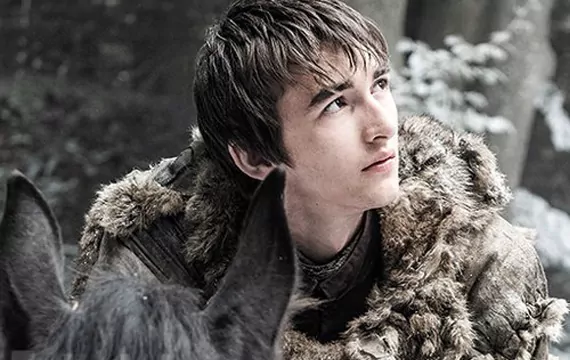 The Starks are probably the most tragic family in the hit TV series Game of Thrones. They've all practically been wiped out and the few siblings that are left have been split up for ages, but at least we know Bran (Isaac Hempstead-Wright) is still holding on, thanks to a newly released image of the (now grown-up) Stark.
Hempstead-Wright's storyline was put on hold during the show's fifth season, but Bran, Hodor (Kristian Nairn), Meera (Ellie Kendrick), the Three-Eyed Raven (Max Von Sydow) and the Children of the Forest are all returning for the new season and fans will be able to catch up with how far along he's come with harnessing those psychic abilities.
Now that the actor is 16-years-old and has sprung up to almost 6-feet-tall, it should certainly be interesting seeing how his character has progressed, not to mention how much trouble Hodor will have lugging a full grown man around.
Take a look at the newly released photo of Bran and his snazzy new haircut below:
We have your first look at a grown up Bran Stark on #GameOfThrones season 6: https://t.co/XIWAjBS7T1 pic.twitter.com/rxNK5kc2y9

— Entertainment Weekly (@EW) December 29, 2015
Fans aren't the only ones ready to get back to the Bran of things. Kristian Nairn, who plays gentle giant Hodor in the series, has also missed working on the show. "It was strange watching season five and knowing that we weren't going to pop up at some occasion," he said. "We definitely are like a family," Nairn told us when we spoke to him at Dragon Con 2015.
Game of Thrones returns to HBO in April 2016.
Photo Credit: Twitter/EW/HBO