Michael B. Jordan Speaks Out on 'Fantastic Four' Criticism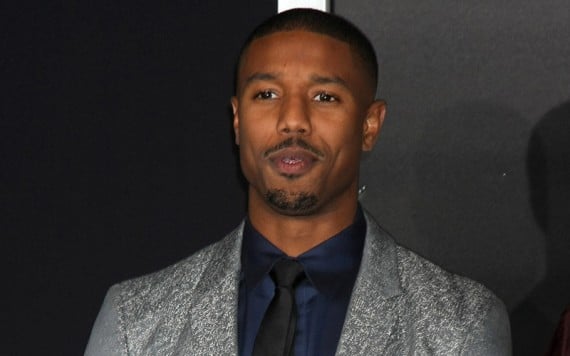 Michael B. Jordan has opened up about the production problems which hampered production on last year's Fantastic Four reboot, branding the numerous reshoots tough.
The 28-year-old played Johnny Storm/The Human Torch in the Marvel film, which became one of the biggest box office disasters of 2015.
Problems reportedly arose between 20th Century Fox and director Josh Trank during the production process, with major reshoots and script rewrites ordered, and Michael admits it was a tough time for the cast, which also included Miles Teller, Kate Mara and Jamie Bell.
"Working on set is always difficult when you're doing a project of that size, with those many special effects and CGI," he told Britain's The Independent newspaper. "A lot of parts were involved. Did it feel tough? Yeah, it felt tough, but you never know how it's going to turn out in the end.
"'Cause everything we shot didn't ultimately make the movie either. A lot of decisions were made after we filmed, after the reshoots, to make the best project that we could possibly do."
Despite if becoming a bomb at the box office, Michael hasn't let the criticism affect him, and is already bouncing back with critically acclaimed movie Creed.
Part of the Rocky franchise, the movie centers upon Michael's character Adonis Creed, the son of boxer Apollo Creed from the original films, as he seeks guidance from Sylvester Stallone's iconic fighter-turned-trainer.
Michael felt drawn to the character because he could see many parallels between himself and aspiring boxer Adonis.
"As a kid I used to get picked on a lot, which was really frustrating at times, but it gave me a healthy chip to want to be competitive and want to compete," he explained. "It was eerily similar, so I definitely felt a lot of sympathy for my character."
Sylvester gave Michael a lot of advice during filming, particularly when it came to the crucial fighting sequences.
"Sly put me on the spot and said, 'Are you going to be a chicken or are you going to take it?'" he recalled. "He said he did it in the Rocky films, so I was going to do it too."
Photo Credit: Helga Esteb / Shutterstock.com