Netflix Releases 'Daredevil' Season 2 Trailer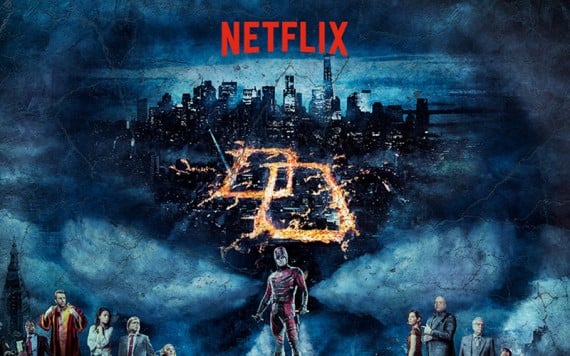 Marvel and Netflix have just released a new trailer for the upcoming second season of Daredevil.
The trailer focuses on Frank Castle (aka The Punisher) and his arrival to Hell's Kitchen along with his conflict with Daredevil. There's also some new footage of Matt Murdock once again meeting his long-lost girlfriend, Elektra.
Daredevil Season 2 Trailer
https://www.youtube.com/watch?v=m5_A0Wx0jU4
The new season premieres all thirteen episodes on March 18th, 2016 and stars Charlie Cox, Deborah Ann Woll, Elden Henson, Scott Glenn, Rosario Dawson, Jon Bernthal and Elodie Yung. Here is an official synopsis:
Just when Matt thinks he is bringing order back to the city, new forces are rising in Hell's Kitchen. Now the Man Without Fear must take on a new adversary in Frank Castle and face an old flame – Elektra Natchios. Bigger problems emerge when Frank Castle, a man looking for vengeance, is reborn as The Punisher, a man who takes justice into his own hands in Matt's neighborhood. Meanwhile, Matt must balance his duty to his community as a lawyer and his dangerous life as the Devil of Hell's Kitchen, facing a life-altering choice that forces him to truly understand what it means to be a hero.
Let us know your thoughts about the Daredevil season 2 trailer in our comment section below!