Eddie Redmayne and 'Fifty Shades of Grey' win big at 2016 Razzies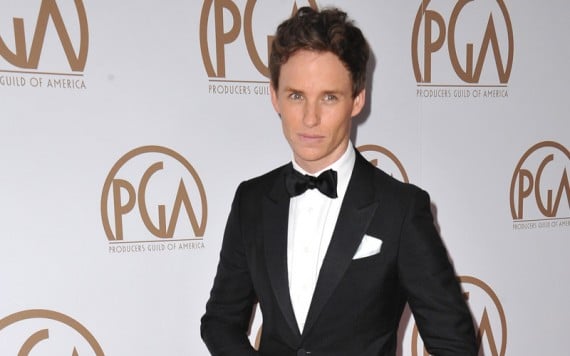 Oscar nominee Eddie Redmayne, and Fifty Shades of Grey won the top awards at Hollywood's alternative awards show, the Golden Raspberry Awards (Razzies).
Redmayne, who was up against Leonardo DiCaprio for Best Actor at this year's Oscars, won Worst Supporting Actor for his role as villain Balem Abrasax in sci-fi romp Jupiter Ascending (one of our picks for worst film of 2015).
The British actor, who won the Academy Award last year for his turn as Professor Stephen Hawking in The Theory of Everything, is up again for the top honor at this year's Oscars for his role in The Danish Girl.
The critically-panned Fifty Shades of Grey, adapted from author E.L. James' adult novels, won five of the night's awards at the ceremony on Saturday in Los Angeles, including Worst Screenplay.
The movie's leading man, Jamie Dornan, picked up the Worst Actor award for his turn as brooding businessman Christian Grey, while Dakota Johnson won Worst Actress for her role as the dominated Anastasia Steele. The pair, panned for their lack of chemistry onscreen, were also honored with the Worst Screen Combo award.
The adult film, which was directed by Sam Taylor-Johnson and took more than $570 million, also shared the Worst Film of the Year award with superhero movie Fantastic Four.
The Marvel flick, starring Miles Teller and Kate Mara, was given the Worst Remake, Rip-Off or Sequel award, and director Josh Trank was honored with Worst Director.
Sylvester Stallone, who is nominated for Best Supporting Actor at the Oscars for his reprisal of boxer Rocky Balboa in Creed, was bestowed with the Razzies' Redeemer Award, which praises previous Razzies recipients for reviving their careers.
Sylvester has won the Worst Actor gong at the awards multiple times, including in 1986 for his movies Rambo: First Blood Part II and Rocky IV, and in 1993 for his role in Stop! Or My Mom Will Shoot.
Photo Credit: Featureflash / Shutterstock.com