Christian Bale Excited to See Ben Affleck's Batman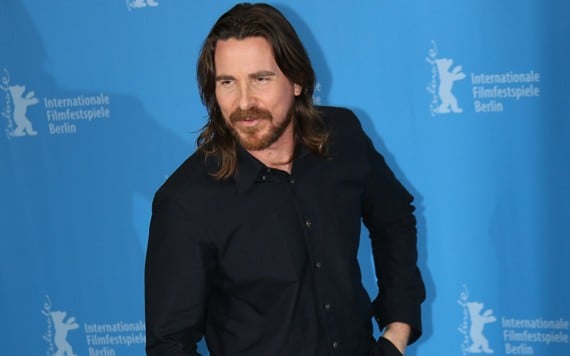 Christian Bale is "looking forward" to watching Ben Affleck play Batman.
The 42-year-old actor played the Caped Crusader in Christopher Nolan Dark Knight trilogy, with Ben stepping in for the next Batman flicks. Fans will first see the American star play Bruce Wayne/Batman in the upcoming Batman v Superman: Dawn of Justice, and Bale insists he is excited to see what he does with the character.
"Everyone brings their own element to that – Ben will do that as well," Bale told Entertainment Tonight. "I think the trailers are looking great and I'm looking forward to that."
Bale also refused to be drawn on whether or not he is the best Batman of all time. Instead he changed the subject by revealing he loves watching Adam West play the role in the 1960s television series.
"It depends on who you talk with," Bale said. "You can't be Adam West, it just depends what you're in the mood for. I love watching Adam West."
Bale can next be seen in Terrence Malick's latest offering Knight of Cups. The film is split into eight chapters and has previously been described as a "stream of consciousness" movie, and the actor loved being part of such a unique project.
"I enjoy being a part of something that is an attempt at creating a different experience in film and definitely Terry's trying to do that," he said. "To me, it's more akin to a piece of music or a book where you feel like there's a very personal significance to you, which may be very, very different to the person next to you. He doesn't tell you how you're meant to be feeling, he just enjoys seeing what happens with the actors and seeing what the audience would feel."
He adds working with Terrence is very much a "think on your feet" type of experience, but Christian said once he got used to it he relished the opportunity to work with the critically-acclaimed director.
"It wasn't really a challenge once you accepted I didn't have a clue what was going to happen each and every day," he said. "I was all right with it, because Terry is sort of delighted with everything that happens and I can tell you there must be three or four decent films on the cutting room floor. I like Terry so much and he creates such a fun, easy atmosphere. I don't look back on it thinking it was a challenge."
Photo Credit: Denis Makarenko / Shutterstock.com
Recommend

0

recommendations
Published in Celebrity, Celebrity News, Featured