Tim Burton Confirms 'Beetlejuice' Sequel Nearing Production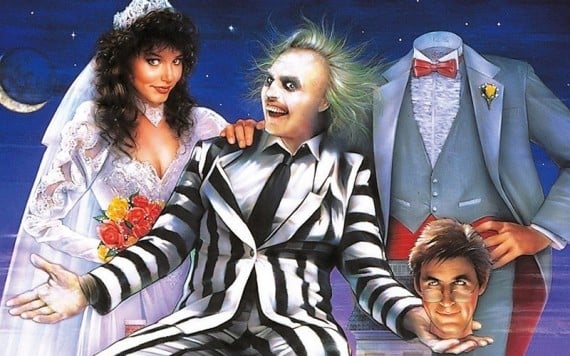 Director Tim Burton has confirmed "everything is in place" for the long-rumored Beetlejuice sequel to begin shooting.
Tim had been in talks with the stars Winona Ryder and Michael Keaton about a sequel to his 1988 cult horror comedy for years, and Ryder confirmed that the film was happening to U.S. chat show host Seth Meyers last year.
The 57-year-old has now announced that the script and the cast are in place and they are close to shooting, telling Showbizspy.com, "The film is a go and has been approved by the Warner Bros. team, we have talked with the cast members we wanted for the film and they are all on board, this includes both Winona and Michael. We have the script in hand everything is in place all we need to do now is get ready to start filming."
Keaton will be returning as the devious ghost who can be summoned by someone who says his name, Beetlejuice, three times. Ryder's character Lydia Deetz called him in the original movie.
The 64-year-old has been championing a sequel for years, and told MovieHole.net back in 2010 he would reprise the character "in a heartbeat. Absolutely, that's the one thing I'd love to do again. That's the only one I'd love to do."
Burton was less convinced, and said he would only do it if there was a good story to tell. He told Vulture in 2013, "Those were fun characters, but I'd have to see what the script was like and if it was worth doing – I can't just make it because it's one of the worst ten movies of the year. The first two films I did, Pee-wee's Big Adventure and Beetlejuice, made the ten-worst-movies-of-the-year lists. Then, years later, people said they were my best movies…
"The point is, even if I wanted to analyze it, I'm not going to make everyone happy. It's easier when you're starting out and people don't really know what you are. But then you become a thing, and that's not really what you want."
It is not known if other members of the original cast will return for the sequel, but we'll keep you posted as more details surface!