'The Walking Dead' Season 7 Starts Filming on May 2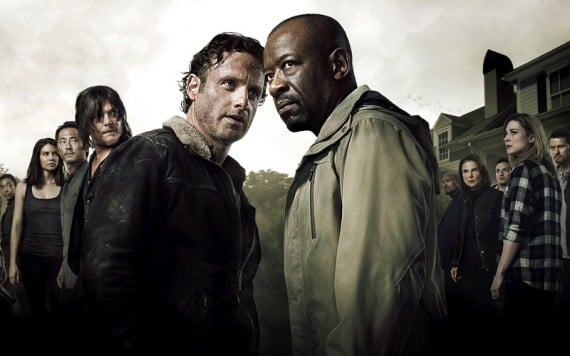 The Walking Dead Season 7 starts filming again in Atlanta on Monday, May 2.
"Base Camp" for Season 7 production will be located at Atlanta Motor Speedway for the beginning of the new season, and filming will start around Old Griffin Rd and Brown Dr – Bridges Dr near Hampton, GA (according to Spoiling Dead Fans, via On Location Vacations).
Fans could speculate that this means the outcome of the finale scene will be filmed, finally answering the question of who Negan killed. However, we have a feeling that the first episode of Season 7 might revolve around Carol (Melissa McBride) and Morgan (Lennie James), or even Negan's backstory. Why? Because we know the show likes to drive us mad and play with our emotions. We're not complaining though. That being said, it will be impressive if the series is able to keep under wraps which actor has exited from the cast. The first glimpse of Season 7 footage will likely be at San Diego Comic-Con this July.
In the meantime, who do you think Negan killed in the Season 6 finale? Glenn? Daryl? Abraham? Here's what we know according to IMDB. Norman Reedus has a new series premiering on AMC this June – Ride with Norman Reedus. We also know that Steven Yeun has two projects that are currently filming – Mayhem and Okja. Josh McDermitt currently has two projects filming – Odious and the highly anticipated revival of Twin Peaks for Showtime. Michael Cudlitz and Christian Serratos don't have any new projects currently listed.
This isn't to say that these projects couldn't film around TWD's schedule… We did see Yeun and Reedus together just a week ago via Yeun's Instagram account (See below).
The Walking Dead Season 7 will premiere this October, and until then we'll continue to speculate and keep you posted (with spoiler alerts if necessary) on what we hear! Let us know your thoughts and theories in our comment section below!
Recommend

0

recommendations
Published in Emma's Geek Girl Blog, Featured, TV, TV News